Want to know what the trip to Taiwan costs? I've been coming to this country regularly and this is my favorite country in Asia! In this post, I will share with you my Taiwan travel budget including money-saving tips for your trip.
📮 Reader Mail: Hello Trisha! I am glad to find your blog on the Internet – it has so much information about traveling to Asia and I feel lucky to have found it. Thank you for all the valuable information you share, especially for solo travelers.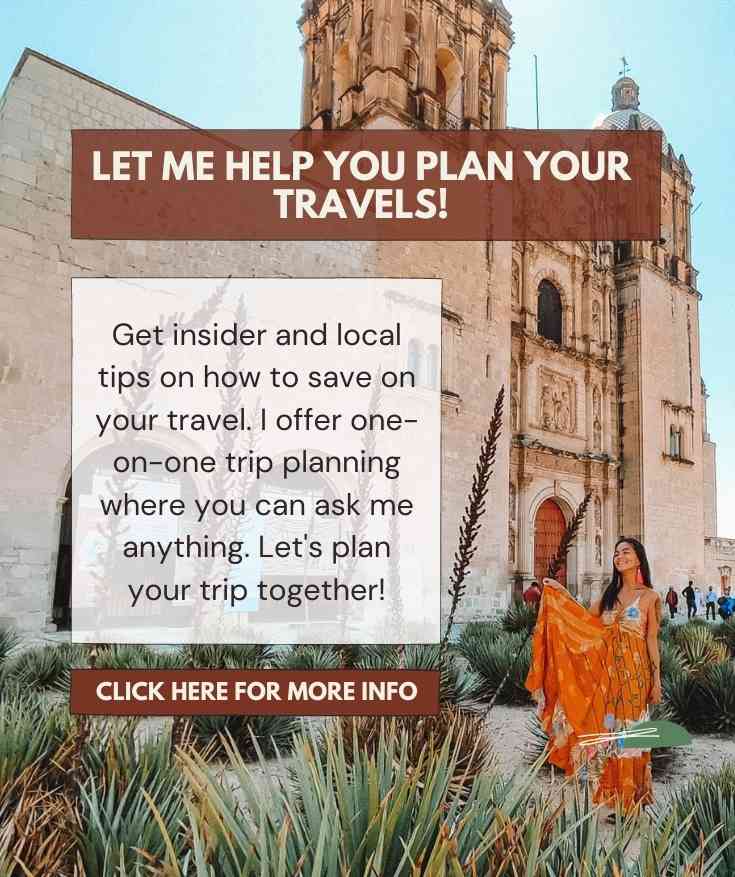 I finally got to save for my travels and I am going to Asia soon. Can you give me an idea of what a trip to Taiwan cost? I saw that this is one of your favorite countries and I can't wait to explore it through the stories in your blog.
Thank you so much for all that you do and I hope to come across you in my travels in Asia!
– June Marie, New York, USA
Trip to Taiwan cost: quick links
💰 Is Taiwan expensive?
Not at all! Taiwan is one of the cheapest countries in Asia but prices may vary per city. You are most likely going to visit Taipei, the capital so, in this post, I will use many prices according to the cost of living in Taipei.
Expect to pay US$7 when eating out (at a minimum). There are also hotels under US$50 while hostels cost US$17 per dorm per bed.
💵 Can you use US dollars in Taiwan?
No, you cannot use US dollars in Taiwan. The currency in Taiwan is called the New Taiwan dollar (TWD / NT$). US$1 = NTS$30.
It is still best to bring USD to lessen your trip to Taiwan cost. There are many major banks in Taipei that have good exchange rates, for example, the airport.
However, in the many times that I traveled to Taipei, I discovered some banks and money exchange houses in the city center that offer better rates. Below are the best banks for money exchange in Taipei:
CTBC
Sinopac
Taipei Fubon Bank
Taiwan Business Bank
Taiwan Cooperative Bank
🤑 Cheapest time to visit Taiwan
December to March is the low season in Taiwan so you will get to find many cheap accommodations and deals all over the country. I always visited during the Spring and have seen very low differences in costs.
I do believe that Taiwan is an all-year-round destination. Just avoid the typhoon and hurricane season that happens from June until December.
You might also like:
✈️ Trip to Taiwan cost: flights
The good thing is flights to Taipei from the US and Canada are direct. This does not only save you money but it also saves you a lot of time, which absolutely means you can visit Taipei in a short period.
Flights from the US (one-way) start at US$623 while two-way flights can go up to US$1,300.
🛏️ Trip to Taiwan cost: accommodations
A hostel in Taiwan starts at US$12 per night for a bed in a dorm. These are very clean (but really small) and are the best accommodation option for solo travelers. I always use Hostelworld when booking my hostels in Taipei. You will only pay 12% to confirm your reservation!
Below are some of the best hostels in Taiwan, under US$25:
There are many boutique hotels in Taiwan for as low as US$35. Both Airbnb and Vrbo in Taipei are popular accommodation booking platforms. There are more than 300 properties in Taipei and the price is the same as staying in a hotel. Most apartments in Taipei that I stayed in are small but very comfortable.
Bear in mind that most of the less than US$50 hotels in Taipei Main Station/center are small and may not be conducive for your stay. In some rooms, you can't even fit a suitcase so make sure to check the photos before booking.
Below are some hotels in Taiwan that are under US$150:
For more tips about finding good deals on accommodations, read my post on how to find cheap hotels.
🍲 Food prices in Taiwan
Food in Taiwan is auite cheap. For example, Taipei has a big street food culture and some of these street food carts have Michelin stars.
Although there are many good restaurants in Taiwan, you should highly focus on traditional Taiwanese street food because they are one of a kind – I honestly have not seen anything similar in the world!
You can definitely eat in Taiwan for less than US$3 per meal. The normal cost in a luxury restaurant can go up to US$100 but that's a lot by Asian standards.
You will see great food in every corner of Taiwan – it is something that this country isn't lacking and there is always an option for whatever cuisine you might be craving.
🏄‍♀️ Activities costs in Taiwan
Tour prices in Taiwan depend on the activity but expect to pay US$125 for city tour packages and a little bit over US$200 if you are doing a day trip. Most of the things to do in Taiwan are about landmarks and normally, you'd just pay the entrance fee to these attractions – you don't need to book a tour.
To give you an idea on what you are going to pay, I put together some sample tours below:
🚍 Trip to Taiwan cost: transportation
Taiwan has a very efficient transportation system. The trains in Taipei have so many lines that go through all major neighborhoods in the city. A ride is less than US$5 and it is the same way for buses.
The taxi app that works in Taiwan is Grab, which is way cheaper than any other taxi company in the city. A ride at Grab is less than US$10 but I do recommend you to take busses and trains in Taiwan – they are not only affordable but they are very safe!
Motorbikes can also be rented for as low as US$15 per day but I only did this in Hualien – I never dared drive in Taipei since it was a very busy (and big city) for me. In Hualien, there are bicycle lanes all over the city, including the major highways.
✨ Taiwan money-saving tips
Stay in hostels
I always stay in hostels, especially when I am traveling solo. I know some of you are not comfortable staying in hostels or sharing a room with other people you don't know but believe me, this is the best way to meet people and learn about their cultures.
I promise you, you will end up having travel plans with people you don't know if you stay in a hostel. It's cheap and it is guaranteed that you'll never be alone.
Get an EasyCard
EasyCard is the best way to go around Taipei with the metro/MRT and busses. The trains in Taipei are efficient, clean, safe, and affordable. A one-way ride with an EasyCard costs US$0.70 while the one-way bus fare is US$0.50.
You can avail for a daily, weekly, or monthly pass depending on how many days you will stay in Taipei.
Eat street food
The good thing about traveling in Asia is that it is the street food capital of the world! There are even street food carts that have Michelin stars – you'll never have to spend more than US$10 for a meal in Taiwan!
I understand that sometimes, your stomach is not really fit for eating street food but I guarantee you that most street food in Taiwan is clean.
If you are extra sensitive, be mindful of your environment. Most legitimate street food is family-run so expect a hearty home-cooked meal for less!
✈️ Ready for your trip to Taiwan? This blog thrives on reader questions so feel free to ask questions about your trip to Taiwan cost by using the comment box below. You can also sign up for 1-on-1 coaching with me if you need more help!
Trisha is one of those people who left their comfortable life to travel the world and learn about life. Her style is to stay in one place she likes for 3 months (or more) to know what it feels like to eat, cook, speak, and sleep in another culture that isn't hers. She'd like to believe she's not traditionally traveling but she just chooses to be somewhere else all the time. In no particular order, her favorite cities in the world are Barcelona, Buenos Aires, Hong Kong, Mexico City, and Tel Aviv.