Tokyo is a big city and one of Japan's most visited places. In this things to do in Tokyo post, I divided the activities and attractions into categories. Read on and find an activity you can add to your Tokyo itinerary!
I have been to Tokyo alone several times now, and it's an excellent place to travel independently. The mix of the ambiance of a bustling city and Japan's nature is perfect for a quick vacation.
And surprisingly, you can already make the most of your trip within three days (still better if longer).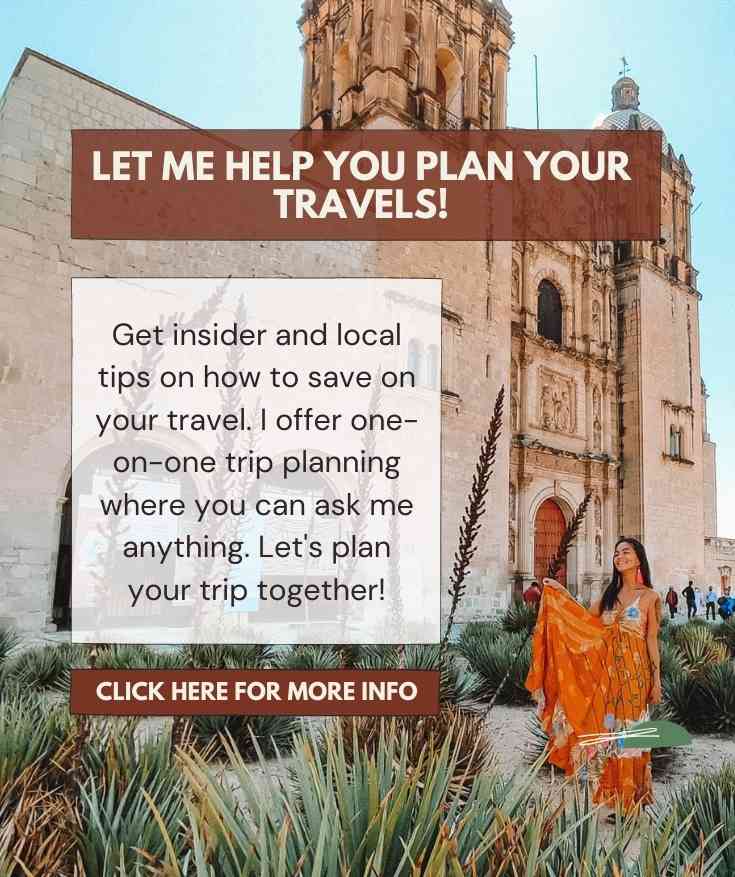 Japan is a favorite to me, and I enjoy my trips to Tokyo all the time. So, if you're planning a trip to Tokyo, I will share my top picks of Tokyo attractions, tours, and day trips from Tokyo. Read on!
🙋 Questions about Tokyo Japan? Ask me on Tiktok!
📅 How many days do I need in Tokyo?
As a frequent solo traveler, I always evaluate how many days I would spend in a city, including Tokyo, Japan.
After recalibrating my stances and visiting the city a few times, three days is enough to see all the famous spots in Tokyo.
But since I am already on vacation, I also make the most of my leisure time. And I suggest you do it too.
If you have more time to spare and a budget saved for the trip, you can always extend it to 5 to 7 days and take a side trip to neighboring cities.
🗾 What are the best things to do in Tokyo?
Irrespective of how many nights or days you stay in Tokyo, having a list of good-researched things to do and places to visit is the answer to a good trip.
Whether you are a city person, a nature lover, or a food enthusiast, you'll surely enjoy a visit to Japan's largest city – Tokyo!
And honestly, Tokyo can be overwhelming. So, where do you start exploring? I say, take a look at my compiled list of all the best things to do and see in Tokyo.
🗺️ Things to do in Tokyo Map
🗼 Top things to do in Tokyo
#1: Shibuya crossing
Shibuya is a famous district among younger generations, home to shopping and entertainment establishments (and the Hachiko Statue).
It is where the famous Shibuya crossing is. Funny how a street crossing can get recognized, but after seeing it myself, I get why it's an excellent spot to take pictures!
Shibuya is best combined with visiting Asakusa. The Shibuya and Asakusa combo tour starts at $94 USD per person. This is a tour with a certified local guide so you will learn a lot about these areas.
#2: Roppongi Hills
Roppongi Hills was built in 2003 with the concept of being a city within a city where people can live, shop and work without having to travel far.
Museums, gardens, and many things can be done in Roppongi Hills.
It is free to visit the place any time of the year. There are also a lot of Roppongi tours , which can take you around the area for a day or half a day.
#3: Tokyo Sky Tree
📍1 Chome-1-2 Oshiage, Sumida City
Tokyo Skytree is a 634-meter-tall communication and observation tower in the center of the Sumida district.
This is Japan's tallest structure and has become one of the city's most visited tourist attractions (one of my favorite spots in Tokyo) thanks to the incredible Tokyo view you can get from above.
You can easily book your admission ticket to Skytree before your trip and it's an instant confirmation.
A ticket costs $15 USD, giving you access to the two observation decks and the sky deck restaurant.
#4: Imperial Palace
The Imperial Palace is a large park area surrounded by moats and massive stone walls near Tokyo Station.
It has become a famous spot not only because of its calming and relaxing view but because it is also the official residence of Japan's Imperial Family.
Many guided tours on the palace grounds and garden (buildings are not open to the public) are available all year round. Booking one can make your trip hassle-free.
The best way to visit Imperial Palace is to combine it with other attractions. Some guides in Japan will also let you choose the itinerary with flexibility!
#5: Ginza District
Ginza is another famous district in Tokyo, known for its upmarket shopping, entertainment, and dining locations. It is known for having the most expensive real estate in Japan.
I found every leading brand name in fashion and cosmetics when I visited Ginza. Also, I suggest you see Ginza during the weekend (afternoons) as Chuo Dori street closes from 12:00 PM to 7:00 PM.
The best way to see Ginza is to book a Ginza architecture tour. Learn about iconic buildings of Japan plus get to know the cheapest shopping spots in Ginza with a local guide!
#6: Shibuya Sky Observation Deck
📍 Shibuya Scramble Square, 2 Chome-24-12 Shibuya
Get to experience a 360-degree panoramic view of Shibuya and the rest of Tokyo at a 229m tall tower, Shibuya Scramble Square.
The Shibuya Sky comprises three gates you can choose from; Sky Gate, Sky Stage, and Sky Gallery.
Shibuya Sky is also the only place in Tokyo where you can have a 360-panoramic view of the significant spots in Tokyo (including Mt. Fuji).
You must purchase your ticket (worth $14 USD) ahead of time to avoid long queues.
#7: Tokyo Tower Observatory
Tokyo Tower is the world's tallest, self-supporting steel tower standing 333 meters high. The building serves as a symbol of Japan's post-war rebirth and also serves as a broadcast antenna.
Set foot at the main deck of the tower to observe and see a great view of Tokyo.
When visiting, you must pay approximately $9 USD for the main deck and $21 USD for both decks. It is open from 9:00 AM to 11:00 PM with no closing days.
👨‍👩‍👦‍👦 Things to do in Tokyo with kids
#8: Tokyo Dome City
Tokyo Dome City is an amusement park famous for the world's first spokeless Ferris wheel (with karaoke).
The park is also home to a multi-facility lifestyle, entertainment complex, baseball and concert stadium, and thrilling rides.
When visiting the park, the admission fee is free of charge. However, you will need to pay an amount for each ride you want to try.
Tickets can go as low as $3 USD to $9 USD. But if you want to enjoy Tokyo Dome City for a day, you can also avail of one-day passes that give you unlimited rides ($13 USD to $31 USD).
#9: TeamLab Planets Tokyo Toyosu
Immerse yourself on an exclusive trip to an art adventure in teamLab Planets Toyosu Tokyo.
You will enter the museum barefoot and explore the 9 exhibit's to learn more about the immersive concept teamLab wants to showcase to their guests.
If you wish to visit teamLab Planets, Klook has amazing deals you can purchase ahead of time.
#10: Tokyo Disneyland
Tokyo Disneyland was opened in 1983 as the first Disney theme park outside of the United States.
Just like any other Disneyland, it is based on the films produced by Walt Disney and currently has seven themed lands for you to enjoy (which I did).
A ticket to Tokyo Disneyland varies from $58 USD to $69 USD. The theme park is open from 8:00 AM to 10:00 PM, sometimes extending during the peak season.
If you are visiting Tokyo Disneyland on your own, make sure you know the Disney train lines very well.
Otherwise, you can always opt for a door-to-door transfer to and from Disneyland including entrance tickets.
#11: Tokyo Disney Sea
Tokyo Disney Sea is a fantasy theme park inside the Disney Resort, inspired by the myths and legends of the sea.
It is unique and famous to children (and adults) as it has seven themed ports, each with different rides, attractions, and restaurant selections.
The Tokyo Disney Sea is usually open from 8:00 AM to 10:00 PM. A ticket can cost $58 USD to $69 USD, depending on the day and month of your visit.
You can always choose one between Disneyland and Disney Sea but if you are choosing both, you need at least two days!
The combo ticket for Tokyo Disneyland and Disney Sea starts at $200 USD per person. This is one of the top-rated things to do in Tokyo for kids and families.
#12: Art Aquarium Museum
📍 104-8212 Tokyo, Chuo City, Ginza
The Art Aquarium Museum is a new attraction in Tokyo, offering a combination of art, design, entertainment, and aquarium experience.
The museum's concept is "a museum where life resides" with a touch of traditional Japanese theme. You can easily book a ticket via Klook for advance purchasing for only $18 USD.
#13: Madame Tussaud's Tokyo
Add the world's famous wax museum Madame Tussauds to your things to do in Tokyo list.
You'll be able to see and take pictures with wax replicas of celebrities as if you're standing next to the real one.
And if you are a fan of Taro Hakase and Mistu Dan, then this is a must-visit!
#14: Ghibli Museum
What's a visit to Japan without checking out the beloved animation studio, Ghibli? The Ghibli Museum is designed and built for children (and children at heart).
It displays the history of animation, replicas of Miyazaki's work desk, and a lot of shots and videos of the movies created by the Studio.
With just $8 USD, you can already enjoy a whimsical and fantastical trip to the museum. Tickets sell fast all year round, so make sure to book ahead!
⛩️ Tokyo things to do: visit shrines and temples
#15: Sensō-ji Temple
Sensō-ji Temple is one of the most visited and oldest temples in Tokyo. It was founded in 628 and has still preserved the elegant look of the old Tokyo, featuring a 250-meter-long Nakamise-Dori entrance route.
The temple's main hall is open from 6:00 AM to 5:00 PM every day from April to September. Operating hours change from 6:30 AM to 5:00 PM from October to March.
The good news is there is no admission fee to enter the temple. But you can always make donations of your own volition.
The best way to visit this temple is to combine it with Nakamise and Kappabashi streets. These streets are iconic of Tokyo and you will also see the area of Asakusa on this tour!
#16: Sengaku-ji Temple
The Sengakuji Temple is a modern museum that displays fascinating realia and is connected with the early 18th century.
It was also one of the three major temples of the old Edo. If you wish to visit Sengakuji Temple, it is open from 7:00 AM to 6:00 PM from April to September.
Time changes from October to March, and operating hours run from 9:00 AM to 4:00 PM.
#17: Nezu Shrine
Nezu Shrine is famous for its azalea garden, set in lush greenery, with ponds of carp, pathways, and tunnels of small shrine arches.
The Shrine is also home to the Bunkyo Azalea Festival every April. So if you love peace and nature, then I suggest you take time to visit the NEzu Shrine.
#18: Meiji Jingu Shrine
📍 1-1 Yoyogikamizonocho, Shibuya
Another famous Shrine in Tokyo, dedicated to Emperor Meiji and his consort Empress Shoken, is the Meiji Shrine.
During the new year, the Shrine welcomes almost three million visitors, a lot compared to other shrines and temples in Tokyo.
The Shrine is open seven days a week, from sunrise to sunset. It is also free of charge to visit the Shrine.
However, if you wish to check out the Meiji Jingu Museum, you must pay $7 USD and $4 USD for the Inner Garden.
🏺 Tokyo activities: Museums
#19: Tokyo National Art Center
The Tokyo National Art Center is one of Japan's most prominent contemporary art museums. If you enjoy looking at Japanese art, you will love your trip here!
What's good about the art center is it is accessible, centrally located, and always has something new to feature.
It's not only a good place for tourists to visit, but locals also love to check the place out from time to time.
#20: Mori Art Museum
📍 106-6150 Tokyo, Minato City, Roppongi
If you are looking for a museum that has a great view, check out the Mori Art Museum. It is strategically located at Roppongi Hills, making it the tallest among museums in Tokyo.
The art inside the museum is not permanent and is constantly changing, depending on the artists who rent out the gallery.
Aside from great art, the place has two observation decks where you can observe Japan from morning to night. Admission to the museum depends on the exhibit.
#21: Tokyo National Museum
One of the top museums in Japan is the Tokyo National Museum. It is the oldest and also the largest of all museums in the country.
The museum's construction goes back to 1972, and it has already accumulated a vast collection of almost 110,000 pieces of art to date.
When visiting the museum, you will check out six buildings, each with different hosting sections. A ticket to the museum costs approximately $6 USD.
#22: Edo – Tokyo Open Air Architectural Museum
The Edo-Tokyo Museum is well-known for showcasing architectural models and scales reconstructing Tokyo's historic neighborhoods. It has a unique structure located in the Ryokogu District.
Inside the museum, you will find zero-sized models to life-sized models interestingly, making it an incredible sight to see.
You will need to prepare $4 USD to visit, which might vary for special exhibits.
🎎 Cultural things to do in Tokyo with tours
#23: Tokyo Bay Sunset Cruise
Experience Tokyo while you hop aboard the Symphony cruise ship to see the sunset in the city. You'll be able to see the views of Rainbow Bridge, Tokyo Tower, Skytree, and much more.
While on the cruise, you will also enjoy a full-course meal (dishes of your choice) that will be served onboard. The cruise only costs around $56 USD, which you can always book in advance.
#24: Tokyo City lights helicopter experience
Why not spend your trip in Tokyo with something luxurious? Take a night fly around the skies of Tokyo in a helicopter running over Odaiba and Tokyo Bay.
Don't miss the chance to book via Klook since the tour is the cheapest and easiest way to reserve a helicopter sightseeing plan at night.
#25: Tokyo Asakusa rickshaw tour
Explore the quirky neighborhood of Tokyo by getting on a rickshaw tour in Asakusa. On this tour, you will pass by the iconic Kaminarimon Gate, Sensoji Temple, Tokyo Skytree, and many other tourist spots in Asakusa.
Prepare to be immersed in this tour as you learn more about the Japanese culture compared to roaming the area in shopping areas.
#26: Kimono and Yukata Rental
What's a trip to Tokyo, Japan, if you don't experience wearing a traditional kimono? In this tour package, you will visit Asakusa or Ueno while wearing a traditional kimono by Kimono Miyabi.
They will provide you with different kinds of kimono packages and assist you on the day in choosing the best kimono for you.
#27: Tokyo in a Day
Tokyo in a Day tour is perfect if you are a first-time traveler to the city. Aside from having your private tour guide, you can customize your tour depending on your liking.
This tour will help you discover Tokyo, from sightseeing experiences, food tasting, and even exploring public transport. Plus, you'll have no worries about the entrance fees and round-trip transport already.
#28: Tsukiji Fish Market with sushi making
A fan of sushi, nigiri, or anything seafood? This tour is just the right one for you! In this Tsukiji Fish Market Visit Tour (with Sushi Making Experience), you'll be able to visit the world's largest seafood market.
A guide will be with you throughout the tour. You will also be given a chance to discover the art of sushi-making and try it yourself with the help of a sushi master. Of course, you'll get to enjoy it for lunch!
#29: Shibuya food tour at night
Book this Walking Food Tour of Shibuya at Night if you want to know about Tokyo's food and nightlife scene. This tour guarantees a taste of Japanese food and culture while you stroll around the streets of Shibuya.
Experience and taste authentic okonomiyaki, wagyu beef skewers, and much more. As I did, you'll also get to meet many new friends on this tour.
#30: Tokyo Bar Hopping
This is the ultimate bar hopping tour you'll ever experience in Tokyo! Meet new people while enjoying the back alleys of Shinjuku District.
And, of course, experience bar hopping from one Izakaya bar to another while tasting various alcoholic drinks and snacks.
🗻 Day Trips from Tokyo Japan
#31: Gunma sightseeing and gourmet trip
Take a breather away from the bustling city space of Tokyo and go sightseeing at Gunma Prefecture. In this day tour, you will visit Fukiware-no-taki Waterfalls and Harada Farm.
You will also have an all-you-can-eat crab lunch buffet so you'll have more energy to stroll around Ikaho for the day. It is suggested you book ahead via Klook to catch awesome discounts and lessen the hassle.
#32: Mt. Fuji and Lake Kawaguchi scenic spots
Why not take the chance to see the best view of Mount Fuji from the famous five-story pagoda on top of Mt. Arakura and tick off your list Lake Kawaguchi, the most-visited resort town in the region!
In this tour package, you'll go sightseeing and explore Japan's cultural and historical scenes while taking a stroll along Oishi park. When visiting, you can rent kimonos and samurai clothing in the Healing village.