Looking for the best things to do in Taipei? We came up with 19 activities divided into three different categories: Taipei attractions, Taipei tour packages, and day trips from Taipei.
One of the hot destinations in Asia right now is Taipei, a bustling city favored by digital nomads and expats for its cheap cost of living. Backpackers in Asia don't normally include Taipei in their route but short-time visitors flock Taipei for a weekend or a 1-week trip.
We are loyal followers of Taipei and have traveled this city very well so, in this post, I will share with you all the best things to do in Taipei. This list is categorized so you can feel free to choose the type of trip that you want.
We also have our very own Taipei tours for readers of this blog so get in touch with us to sign up and receive announcements for future trips to Taipei.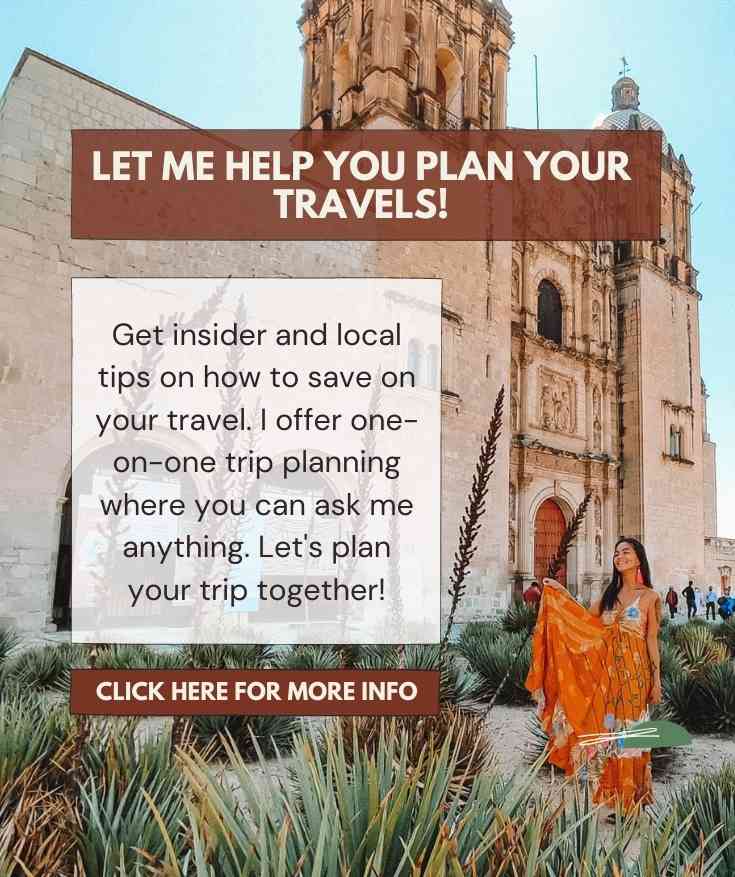 ???? How many days do I need in Taipei?
5 days is the ideal travel duration for Taipei. Within a week, you will be able to see the important landmarks and even go on day trips from Taipei.
Taiwan is a small country so you can easily add other places to visit in Taiwan. The transportation system in Taiwan is very efficient so you will get to different places in no more than 4 hours.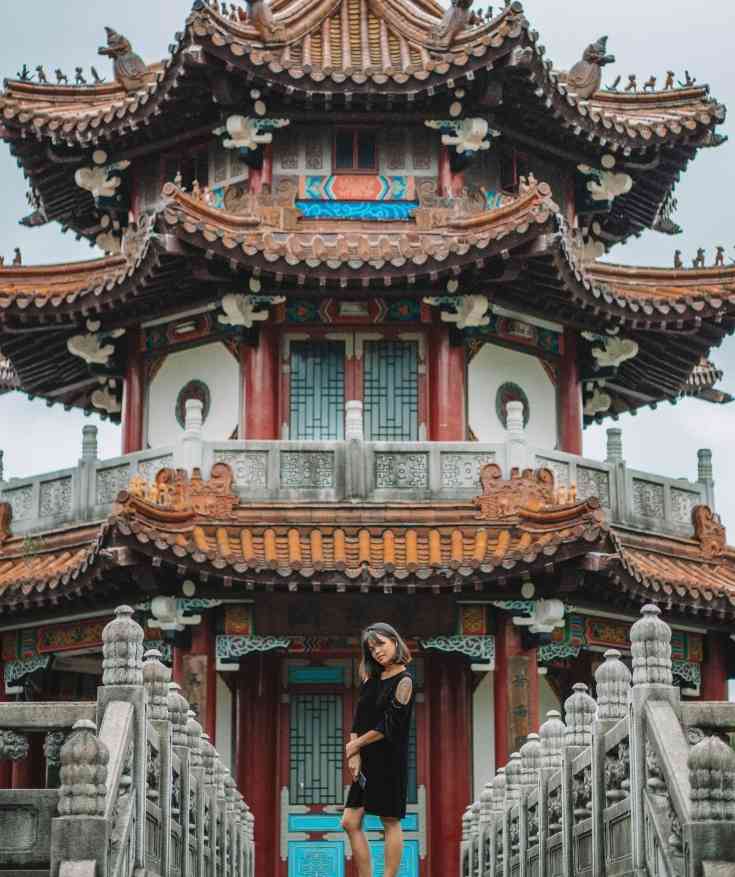 ???? What are the best things to do in Taipei?
There are many interesting things to do in Taipei. The biggest attractions are the temples and city activities. Taipei is a big city but there are also many hikes and outdoor activities without going out of the city.
While you're at it, dive into Taipei's rich food culture. There are numerous food tours and cooking classes that will enable you to understand how the Taiwanese people eat. Taipei is a top food destination in Asia so food is a must thing to do in Taipei!
You might also like:
???? Taipei attractions
Longshan Temple
???? No. 211, Guangzhou St, Wanhua
???????? Longshan Temple tickets
What is it: Longshan Temple is a Chinese folk religious temple in Wanhua District. The temple was built in Taipei in 1738 by settlers from Fujian during Qing rule in honor of Guanyin.
Why go here: This Buddhist temple is Taipei's most-visited religious site. 6:00 AM, 8:00 AM, and 5:00 PM are worship times so try to visit at these hours to see (and participate) in chanting. They allow visitors even if there are tourists around but this place can get packed!
Taipei 101
???? No. 7號, Section 5, Xinyi Rd, Xinyi
???????? Find Taipei 101 tours
What is it: Taipei 101 is an iconic engineering project in Taiwan located in the finest district of Taipei. It's not just a distinctive icon of the country but also an observatory and a premier shopping location in the finest neighborhood of Taipei.
Why go here: Taipei 101 is a skyscraper with a unique rhythmic aesthetic that you don't want to miss when in Taipei! The Observatory is good for seeing the city's best view in all directions, and the mall would give you fantastic shopping choices for your Taiwan experience.
National Palace Museum
???? No. 221, Sec 2, Zhi Shan Rd, Shilin
???????? National Palace Museum tickets
What is it: The National Palace museum displays the world's most extensive collection of priceless Chinese art treasures. The museum's artifacts and collection cover 5,000 years of China's historical and artistic achievements.
Why go here: The museum is a must-visit for those who want to know more about Chinese art and culture. The museum houses thousands of historical relics that make up the world's most comprehensive and precious collection of ancient Chinese artifacts. It's a world-class museum that you don't want to miss. Take note that it's closed on Mondays.
Dihua Street
???? Section 1, Dihua St, Datong
???????? Find Dihua Street tours
What is it: Dihua Street is a historical site located in Datong District. This is currently a hangout for young Taiwanese people as cafes, restaurants, antique shops, and art galleries have opened here.
Why go here: Walk around and learn about Chinese medicine, buy fabrics, shop for Chinese tea, and many more!
Chiang Kai-shek Memorial Hall
???? No. 21, Zhongshan S Rd, Zhongzheng
???????? Chiang Kai-shek Memorial Hall tickets
What is it: The memorial hall in the heart of Taipei City was built on 1980 to commemorate the former Taiwan President, Chiang Kai-Shek. The large hall is covered with the colors of the Taiwanese flag. These colors symbolize independence, equality, and universal love for all.
Why go here: The memorial hall is a free tourist attraction in Taipei. You can even sometimes see social events and commercial activities as the memorial hall is significant to the art and culture of Taiwan.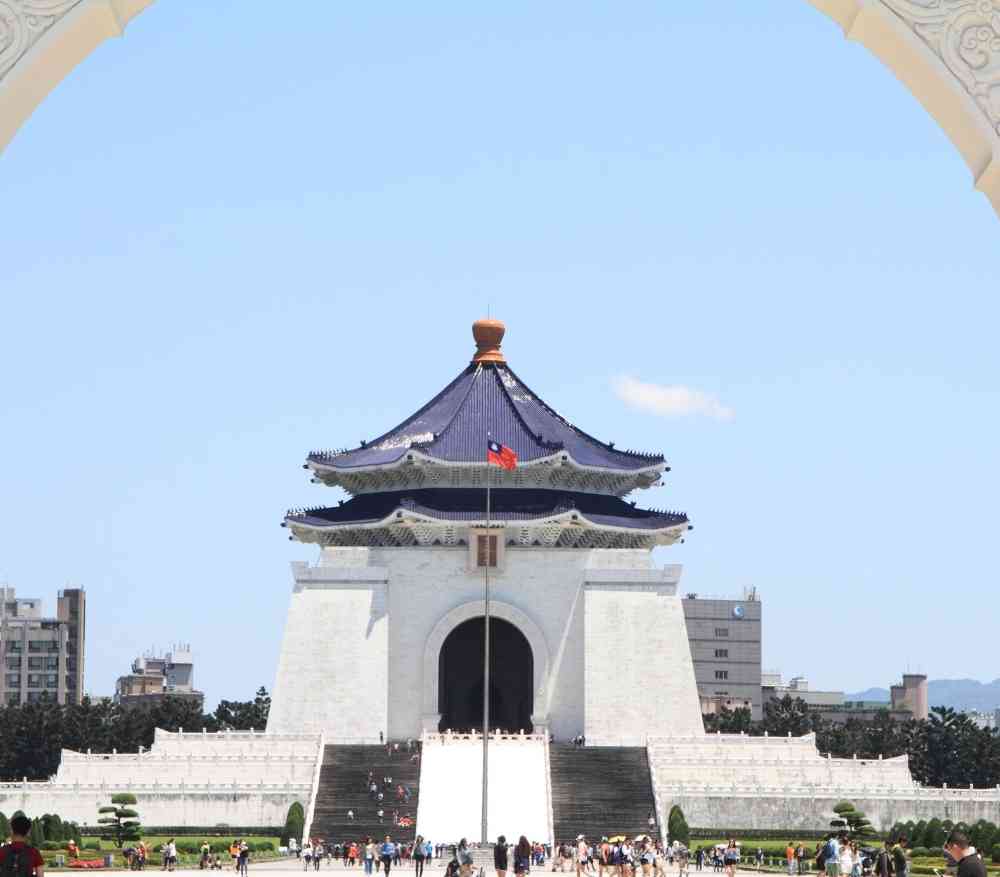 Bao'An Temple
???? No. 61, Hami St, Datong
???????? Bao'An Temple tickets
What is it: Bao'an Temple is also called Dalongdong Bao'an Temple which was built in 1825. This temple showcases dragon pillars, and also a pair of unusual stone lions.
Why go here: The Bao'an Temple must be part of your Taiwan itinerary. Aside from it being a worship center, the temple also features Taiwan's traditional decorative arts, which travelers would surely appreciate.
Zhongshan Hall
???? No. 98, Yanping S Rd, Zhongzheng
What is it: Zhongshan Hall was built on the year 1928 to commemorate the accession of Emperor Hirohito. This hall served as a very important center for activities during the Japanese colonial era
Why go here: This hall is officially recognized as a Class Two National Historical Site since 1992 in Taipei. In modern times, the hall had been the formal reception venue for visiting foreign dignitaries in Taiwan.
????️ Taipei tours
Taipei Street food tour
???? from US$30
???????? Book Taipei Street Food Tour
This walking tour is about discovering the delicious variety of Taipei's street food and regional specialties. Only eight people are allowed to join to keep it small and interactive. Participants will be able to visit Zhongzheng District and Dongmen Market.
If you want to join an intimate private street food tour, this is it! This tour will give you the chance to taste a wide selection of Taiwanese street foods while enjoying the best markets in Taipei.
5 days best of Taiwan
???? from US$500
???????? Book 5 days of Taiwan tour
A 5-day tour outside the city of Taipei to visit Visit the numerous temples, shrines, hot springs, and national parks of Taiwan.
It's time to leave the bustling city life of Taipei to experience the remote beaches and rocky coastal scenery of Sun Moon Lake, Taroko Gorge, Kenting National Park, and the East Coast National Scenic Area.
Shilin Night Market Tour
???? from US$30
???????? Book Shilin Night Market tour
Eat and shop with a local guide at Taipei's most popular night market. This private tour would give you an easy journey while exploring the Shilin night market for 2 hours.
A local private tour guide will assist you in heading to Shilin's Night Market's must-see areas for you to learn more about Taiwanese culture and cuisine.
Yilan Rural Tea Picking experience
???? from US$150
???????? Book Yilan tour
Explore the beautiful town of Yilan for a day. You will be able to meet local tea farmers who will give you a hands-on experience in the process of making Taiwanese tea. Learning the ancient art of decorating blue and white China in a DIY class is also included to make your day more fun and productive.
Experience roasting, rolling tea leaves, and get to know more about various types of tea like oolong and green tea on a day tour in the small town of Yilan.
Xiaolongbao and beef noodles cooking class
???? from US$50
???????? Book Taipei cooking class
This cooking class will let you learn four signature dishes of Taiwanese cuisine. An instructor will teach you to make xiao long bao, braised beef noodle Soup, smashed sucumber salad, and bubble milk tea.
You have to take home more than just memories of tasty dishes in Taiwan! This cooking class will make sure that you will experience the craft of Taiwanese cooking first-hand with knowledgable instructors.
Private Taipei City tour
???? from US$100 per group
???????? Book private Taipei City tour
This tour is ideal for first-time travelers to Taipei with a tight schedule. With a custom-made itinerary assisted by a local guide, this private tour can maximize your time seeing the best of Taipei and the city's outskirts.
If you want to customize a day tour to suit your preferences to ensure a personalized experience, then this is the perfect choice for you. This guided tour will also allow you to visit the attractions outside the city of Taipei.
Ultimate Taipei sightseeing tour
???? from US$150 per group
???????? Book ultimate Taipei City tour
This is the ultimate city sightseeing tour covering Taipei's must-visit attractions and museums.
You will be accompanied by an informative local guide on this day tour. You will get the chance to learn more about 8,000 years of Chinese history and more.
???? Day trips from Taipei
Taroko Gorge day trip
???? from US$150
???????? Book Taroko Gorge day trip
A full-day tour to Taroko National Park will give you a spectacular experience. You will be able to see the beauty of the national park, the Taroko Gorge, the Shakadang Trail, the Cihmu Bridge, and more.
It's a must for all type of travelers to see Taroko National park because of it's natural and man-made attractions.
Pingxi and Jiufen day trip
???? from US$115
???????? Book Pingxi and Jiufen day trip
This day tour's itinerary will take you to Jinguashi, Pingxi, and Jiufen for you to learn more about these areas' history. As part of the package, you can also make your own sky lantern at Pingxi.
Lantern making is an experience you don't want to miss while in Taiwan! This full-day tour showcases incredible views of the ocean and landscapes while visiting three different exciting locations.
Jiufen, Yehliu Geopark, and Shifen
???? from US$35
???????? Book Jiufen, Yehliu Geopark, and Shifen day trip
This day trip to Jiufen, Yehliu Geopark, and Shifen will make you see Taiwan's world-renowned natural attractions, historical and cultural sites. The number of people is limited for a more personalized experience.
A small group tour to the Northeast Coast National Scenic Area will make you appreciate the country's famous attractions. Expect a personalized tour experience!
Full-Day Private Northern Taiwan Tour from Taipei
???? from US$35
???????? Book Northern Taipei day trip
This day trip will let you explore northern Taiwan's countryside. An air-conditioned private vehicle will take you to Jiufen Village and your choice of a national park, depending on your interest.
This is a hassle free visit to northern Taiwan's countryside.You are free to customize your itinerary and choose between three different routes, which include Yehliu, Houtong, and Yangmingshan National Park.
Sun Moon Lake from Taipei by train
???? from US$300
???????? Book Sun Moon Lake tour
This is a day tour to Taichung via high-speed rail to visit Sun Moon Lake, a beautiful alpine lake located in the middle of Taiwan.
This time-saving day trip to Sun Moon Lake will give you a glimpse of Taiwanese culture. Not only that, you will experience a cruise and gondola ride!
✈️ Ready for your trip to Taipei? This blog thrives on reader questions so feel free to ask questions about things to do in Taipei by using the comment box below. You can also sign up for 1-on-1 coaching with me if you need more help!
Michael is an expert in activities, things to do, and must-visit attractions in Asia. He is currently hopping between Thailand, Vietnam, and the Philippines exploring all the best things to do in Asia.