This list of best things to do in Osaka Japan includes top-rated activities, Osaka things to do with kids, cultural tours, and wellness activities.
When visiting Osaka, it's essential to see everything you want, even with a limited time. Although most travelers stay in Osaka for a week, you can always shorten your time to 4 or 5 days (depending on your budget and free time).
Osaka is an ideal place to visit for any traveler type (backpacker, families, couples on a honeymoon), so there's no need to worry about enjoying the area alone.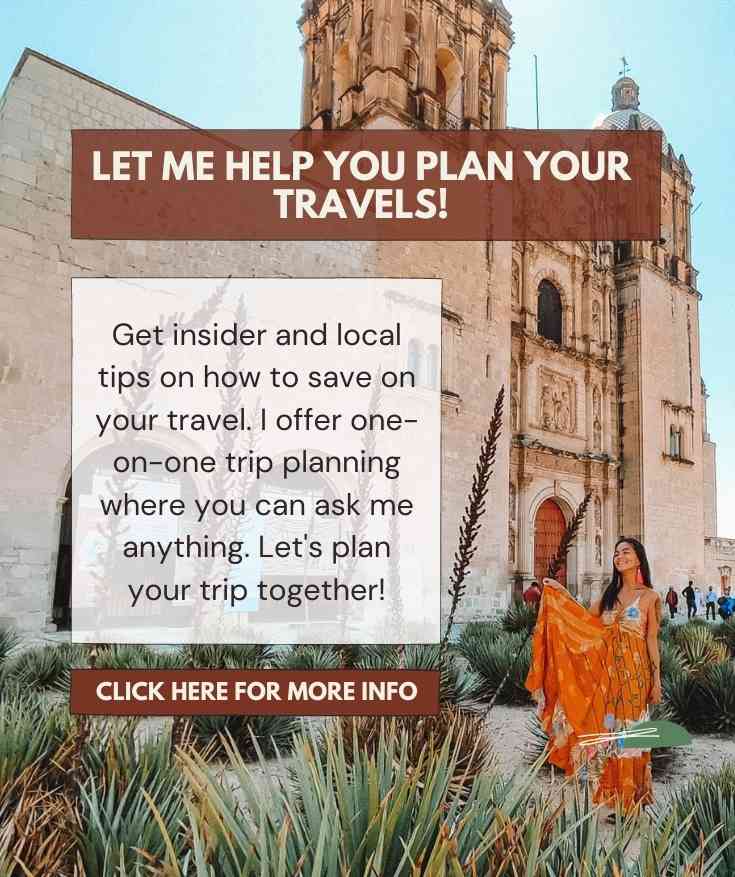 I have always loved visiting Osaka, which is why I will be sharing with you the best Osaka attractions, tours, and day trips you can include in your itinerary. Read on!
🙋 Questions about Osaka Japan? Ask me on Tiktok!
Things to do in Osaka Japan: quick links
🗓️ How many days do I need in Osaka?
The ideal length of stay in Osaka is at least five days to visit and explore all the must-sees of the Kansai Region, including the neighboring places of Osaka. However, I suggest you stay for eight days if you have enough time and budget.
Osaka is located in the Kansai Region. I suggest you visit the rest of Japan, like Kyoto, Nara or Kobe, after exploring all the must-sees in the center of Osaka.
There is no problem with going around because their transport system is very efficient, and every train line is connected.
🌟 What are the best things to do in Osaka Japan?
Osaka is one of the main cities in Japan, offering tourists a lot of different activities to do and attractions to visit.
Based on my experience, it was one of the most laid-back cities I have been to in Japan. People are welcoming, and many of them are willing to help you whenever.
If you are also a big foodie and love visiting places for their food, you will surely enjoy Osaka. They have the best food scenes, where many tourists visit Osaka to enjoy food.
To help you have a better idea, below are the best things you can do in Osaka, including some attractions, tours, and day trips from Osaka.
🎡 Top-rated things to do in Osaka Japan
#1: Go to Universal Studios Osaka
Universal Studios Osaka has been ranked as Japan's best theme park for several years, and it is worth a day to visit because of its extreme and plentiful rides.
#2: Visit the iconic Osaka Castle
Another must-visit place in Osaka is the Osaka Castle. Add it to your list and enjoy the park's scenery. The Osaka Castle houses a museum, a multi-purpose area, and sports facilities.
Aside from the Castle itself, you can enjoy the beautiful cherry blossoms (if you visit during Spring) in the garden.
This is where Hanami takes place in early April. It is open from 9 am to 5 pm and is closed between December 28 to January 1 each year.
#3: Go to the Kuchu Teien Observatory
The Kuchu Tein Observatory is famous for capturing the best city view of Osaka. It is located at the famous Umeda Sky Building.
The Observatory is located at the bridge connecting the two towers of the Umeda Sky Building at an altitude of 173m.
So, if you want to see a spectacular 360-degree view of the city, book an admission ticket to Kuchu Tein.
Pro tip: You should go in the afternoon to catch a perfect daytime view and wait till sunset.
#4: Wander in Osaka Museums
Aside from the famous sightseeing spots and parks in Osaka, museums are also a must-go! You will enjoy learning Osaka's culture, history, and arts in their museums. Among the best museums (and my personal favorites) in Osaka are:
Osaka Museum of Housing and Living – Get ready to see more of the city's lifestyle and housing history here. It showcases different scale models that depict Japan's architectural solutions.
Osaka Castle Museum – The Osaka Castle houses the Osaka Castle Museum, which displays items of Toyotomi Hideyoshi and easy-to-understand displays about his life and battles.
Nakanoshima Museum of Art – Enjoy modern and diverse art when you visit the Museum.
#5: Discover Osaka Temples and Shrines
Of course, you should not visit temples and shrines when in Japan! The good news is that there are many of them in Osaka (and neighboring places), which have become famous among tourists. Among all Osaka temples and shrines, here are my top picks:
Shitennoji Temple – One of the oldest temples in Japan. When I visited Shitennoji, there was a festival being held, and accordingly, it is held every 22nd and 23rd of the month.
Senkoji Temple – The Senkoji Temple is famous for its quiet "Hall of hell." It became famous over the internet, and as you go further in, many demons appear before you, and even narrations start to play. This was one of my favorite experiences!
Kitano Tenmangu Shrine is just a 20-minute walk from the Sannomiya Station, where you will see more stone shrine gates. When you arrive, you will also climb a steep stone staircase, and atop will see the Kobe scenery.
#6: HARUKAS 300 Observatory
From $12 USD
Witness the breathtaking view of Osaka as you enter the Harukas 300 observatory deck, standing at a height of 300 meters.
You'll be coming up to the 60th floor to get a panoramic view of Osaka in a glass observation deck. Meanwhile, on the 58th floor, enjoy a hearty meal at the Sky Garden 300 restaurant.
It is highly recommended that you book an admission ahead for easy access. Lines usually get long here, especially during the peak season.
#7: Osaka Tsutenkaku Tower
From $6 USD
The Osaka Tsutenkaku Tower has become the most iconic spot in Osaka. And aside from the tower itself, you'll also get to see the flashy commercial district, Shinsekai.
I highly suggest you visit the Osaka Tsutenkaku Tower during the afternoon to catch the sunset and the glamorous night lights from above.
A ticket to the tower starts from $6 USD, which I recommend you purchase online and ahead of time.
#8: Koji Kinutani Tenku Art Museum
From $6 USD
When in Osaka, it is a must to see and visit the Koji Kinutani tenku Art Museum located at the Umeda Sky Building. You will discover more about the Kinutani art in the museum through workshops, atelier spaces, and 3D images.
You will also have a chance to admire the picturesque sunset of Osaka from the Tenku Gallery when you visit during the late afternoon (highly suggested).
If you avail of this ticket admission from Klook, you can choose between an Admission ticket to the museum, which costs $6 USD, or an Admission ticket and Sky Garden Admission ticket all in one, at $14 USD.
👪 Things to do in Osaka with kids
#9: TeamLab Botanical Garden Osaka
from $ 13 USD
Visit the famous TeamLab Botanical Garden in Osaka, showcasing collections of outdoor exhibitions of 1,200 plant species. Immerse yourself in an experiential art space, where you'll see a botanical garden daily and an art space by night.
You'll see how the space will transition interactively, influenced by the wind and rain and the behavior of people and birds. This trip will be a fun experience for you and your kids!
You can get an e-voucher for the TeamLab via Klook, which I highly suggest you purchase. This way, you'll have a smooth entrance to the area.
#10: Ninja Workshop and Costume Rental
From $43 USD
What's more fun than getting to be a ninja for a day? Whether you have children with you or you're traveling alone and want to bring out the kid in you, the Ninja Workshop and Customer Rental Experience is a must.
You'll have the chance to become a ninja for a day during this 1-hour ninja workshop while you learn how to use a shuriken or ninja star. You'll also be dressed in a ninja gi or ninja costume as your photos are taken!
#11: Osaka Live Kart
From $52 USD
Ready to take-on an adventure? Have fun with your kids (or friends) as you go karting in Osaka! Explore the panoramic view of the city while riding a kart led by a navigator.
You'll also have the chance to take pictures while wearing unique character costumes like Mario, Pikachu, Super Squad, and more for free! Just make sure you have a driver's license with you!
#12: Osaka Kendo Experience
From $141 USD
It's a must for you to learn about Kendo/ Samurai culture when you're in Osaka. In this activity, you'll be dressed as a Samurai, and a 20-year Kendo guide will instruct you about the culture.
This will be a fun experience for friends and families, as you'll also experience participating in a combat game after learning the basics.
🎎 Cultural things to do in Osaka Japan
#13: Maid Cafe Experience at Maidreamin Osaka
From $17 USD
If you enjoy the cosplay scene and want to take a peek at how it goes in Japan, I suggest you visit the Maid Cafe Experience at Maidreamin Osaka. Before the outbreak of dog and cat cafes, the maid cafe was already famous in Japan.
When you visit Maidreamin Osaka, you will be welcomed by servers cosplaying maids with energetic and entertaining performances.
Enjoy a drink and meal, depending on the package you will be availing, and prepare to enjoy a small chant from your host maid as they serve you your food.
#14: Pottery Making Experience
From $26 USD
Are you in to learn something new? Get to experience pottery making hosted by Horikoshi Tabo, an industry veteran.
When you avail of this activity package, you will be guided by a pottery instructor and be provided with the essential equipment you will need to make your first clay pot.
You'll learn not just the basics of pottery but also the history and culture of Japan. A must-try with your friends!
#15: Osaka Museum of Housing and Living
From $5 USD
Osaka Museum of Housing and Living is Japan's first specialized Museum with the theme of housing. It boasts different exhibition materials, showcasing the architectural innovations of Japan throughout the years.
The indoor Museum is famous to many travelers and locals, so I recommend you purchase your ticket online. This way, you don't have to queue to access the Osaka Museum.
#16: Kireikan Kimono Rental in Osaka Traditional Japanese
From $34 USD
One must try things to do when in Osaka to immerse oneself in their history and culture, including wearing and renting their traditional Kimono.
You can get one yourself from Kireikan Osaka, which provides different kinds of kimono packages for you to choose from.
They also offer professional and friendly staff to assist you in picking the best Kimono for you.
This is a must-try, especially when wandering around Osaka's streets. The experience is suitable for friend outings, couples, or the whole family.
#17: Traditional Japanese performance
From $16 USD
When in Osaka, seeing a traditional Japanese performance is a must-try. I suggest you see one in Umeda, where they showcase and appreciate the art of Taishu-Dengeki. This way, you'll learn more about Japan's culture.
💆 Things to do in Osaka: wellness activities
#18: Osaka Bay Tower Solaniwa Onsen
From $16 USD
Amidst the touring around Osaka, experience a relaxing and comfortable time at Osaka Bay Tower Solaniwa Onsen. Inside they have myriads of hot springs, garden-view baths, outdoor baths, and stone saunas.
If you purchase the ticket, you will experience 12 hours of access inside the Solaniwa. You can also choose your time slot to fit it into your trip itinerary.
#19: Kobe Day Trip
From $85 USD
Get to participate in a whole day trip to Kobe without a hassle when you avail of a tour like this. This way, you can save time planning your itinerary and simultaneously remove your worries about traveling from Osaka to Kobe.
On this tour, you'll visit Arima Hot Spring, Rokkosan-mountain Observatory, Kobe Port, and Kitano Injinkan. This relaxing trip will last about 10 hr 30 min, so reserve time for this.
#20: Arima Onsen
From $14 USD
For easy travel, I highly suggest you get a Round-trip bus service to Arima Onsen. This is convenient for day and overnight trips since the ticket will be valid for three days straight.
Plus, you'll be getting a reserved seat after purchase. Just go to their redemption center and claim your round-trip bus ticket.
#21: Hyogo Day Tour from Osaka
From $109 USD
Coming from Osaka, I visited the Hyogo Prefecture for a day. On this tour, you'll have the chance to see and visit Taijima-no-Mahoraba. You'll also get to stroll along the quaint streets of Kinosaki Onsen.
The tour includes a ride that will take you to Hyogo, where you will meet in Mainichi Shimbun Building and drop you off at Umeda after the day tour.
🇯🇵 Osaka Travel Resources
🚑 Do I need insurance to travel to Osaka Japan?
Yes, you do! This is the number one requirement when traveling to Japan. I use SafetyWing and I only pay $40 USD per month for my digital nomad travel insurance!
✈️ Where can I find cheap flights to Osaka Japan?
You can find cheap flights to Osaka, Japan by using WayAway. This is my current flight search favorite and I have proven that flights on this website are way cheaper!
🛏️ Where can I find cheap hotels in Osaka Japan?
Budget travelers, use Hostelworld when looking for accommodations in Japan. A bed in a hostel dorm starts at $25 USD per night. Booking.com is best for boutique hotels while you will find many luxury hotels on Expedia.