Looking for the best things to do in Hong Kong? We came up with 42 activities divided into three different categories: Hong Kong attractions, Hong Kong tours, and day trips from Hong Kong.
When I was young, Hong Kong, in my mind was a city you visit during your first-time traveling as an Asian. Like many young girls, shopping was my Hong Kong keyword.
I first visited during my 18th birthday (the entrance to society), a gift that I received from my mother. I didn't go alone though but 2 years ago, I had the chance to go back, explore it on my own, and stayed indefinitely.
Hong Kong and I immediately clicked. Through my second exploration, I was able to go into a deeper meaning of food, culture, and the greatness of the city.
There is something about Hong Kong that will make you want to stay. I'm not sure how I was able to manage to live in this expensive city but one thing I know for sure: if you love it, if you feel that it's right, then you will find all the possible ways to stay.
Here are my favorite things to do in Hong Kong – I hope you'll find them interesting!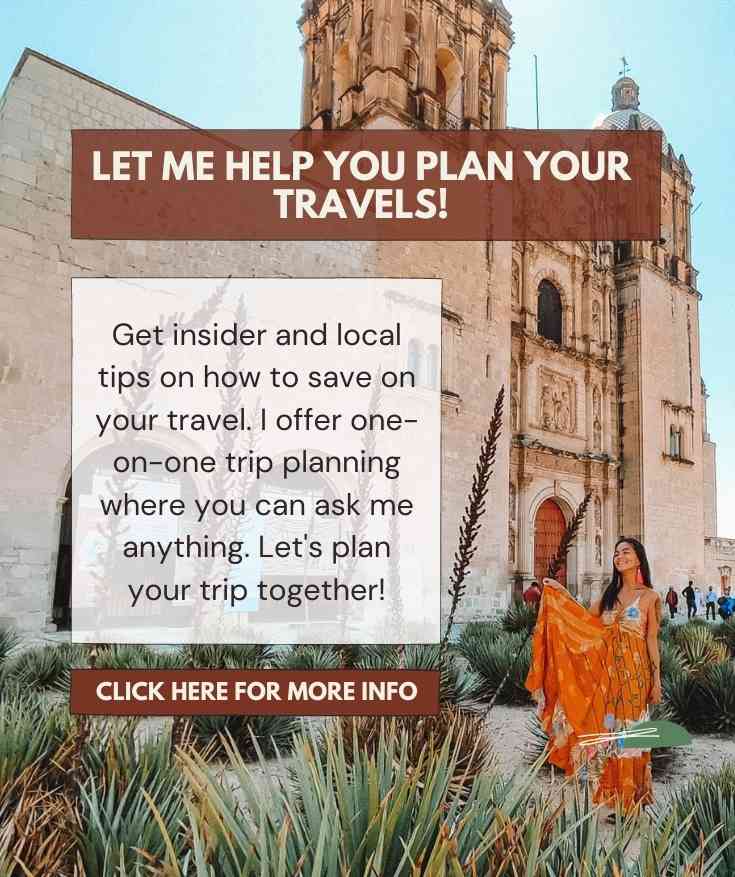 📍 Hong Kong Attractions
Victoria's Peak
I highly recommend taking the peak tram down from Victoria Park. You get a spectacular view of Hong Kong city and the journey is worth it. It is one of the world's oldest funicular railways and the tram rises to about 1300 feet above sea level.
The queue can take pretty long and you need 2 hours however the experience is worth it. The old-fashioned way to get to the Peak, nice to see it preserved and quite well-functioning and integrated into the overall Peak visit experience.
For an extra adrenaline rush, I also recommend you hike Devil's Peak!
Madame Tussauds Wax Museum
Madame Tussauds Hong Kong is a unique celebrity-inspired attraction that connects guests with famous people, famous events, and famous times.
Featuring six themed areas, Madame Tussauds Hong Kong provides guests with the opportunity to meet their idols and do the things that famous people do!
To get there, take bus 15C from Central Pier 8 or walk from MTR Central Station Exit J2 to take the Peak Tram from the Peak Tram Lower Terminus on Garden Road.
Hong Kong's Ngong Ping 360
Ngong Ping 360 is a spectacular 5.7km bi-cable ropeway. The cable car ride begins from Tung Chung towards North Lantau. Seek a quiet retreat to Old Hong Kong with a panoramic view of the countryside.
Spice up your experience with the Crystal Cabin, designed with a glass bottom. Feast your eyes on a picturesque scenery right under your feet. Spot the Ngong Ping Plateau, Lantau Island, and Tian Tan Buddha.
This is only a 2-min walk from Tung Chung Station (Exit B) so it will be easier to find it on your own!
Ngong Ping Village
Savor piping hot chicken noodles with honey chamomile tea in Zen Noodle Cafe. Or, choose to dine at a traditional-style cafe like AOK Hong Kong Cafe. Sample their fried spring rolls, pineapple buns, and signature milk tea.
Get a taste of authentic Japanese food in Matsuzaka Express. Delight in sushi, pork curry rice, and seafood udon noodles. Visit Ebeneezer's Kebabs & Pizzeria, the best place to eat a kebab in Hong Kong. Try halal-certified food such as Indian curry rice and kebabs. Unwind on your tour to Ngong Ping Village with a wide range of dining options.
Ocean Park Hong Kong
Ocean Park Hong Kong is a marine-based leisure theme park in the Southern District. Travel from one side of the park to the other aboard the park's Cable Car.
Enjoy the stunning view of the park, surrounded by green peaks and a beautiful sea. Marvel at the majestic landscape of Hong Kong Island. Conquer your fears on The Abyss ride as you fly 63 meters high. Feel the adrenaline rush as you hurtle through loops on The Dragon and Hair Raiser.
Enter one of the world's biggest aquariums, home to over 5,000 fishes and 400 species. Learn the importance of animal protection. Delight in seeing sea lions and walruses play. Meet cute koalas, arctic foxes, and giant pandas.
Lan Kwai Fong Nightlife
Very lively social scene with every taste catered. Expats and locals congregate here after work and well into the night.
I really recommend this place if you are looking for a great night out. A regular Friday looks like a festival day and some live music is happening even mid-week.
Absolutely amazing and you are spoilt for choice when it comes to food, drink, and music.
Sham Shui Po
Explore its colorful districts, taste local delicacies, and learn about its urban history. Visit the Mei Ho House, Hong Kong's old base for the 1956 Riots during the Colonial Period.
Now, it transformed into a peaceful youth hostel. Learn about this unique urban area as one of Hong Kong's earliest developments.
Stroll through Apliu Street, Toy, and Fashion Streets in Sham Shui Po, which are famous local markets for people who are looking for high-tech gadgets and new fashion.
You can find great deals on clothes, electrical devices, audio-visual equipment, and mobile phones.
Lastly, indulge in popular Hong Kong dishes at traditional bakeries; taste fluffy White Sugar Sponge Cake, crisp Sesame Cake, and Cantonese-style Char-siu.
New Territories region
Take a break from the energetic city of Hong Kong and retreat to the New Territories region for a slower pace of life.
This area is best known for its cultural and natural heritage, with unspoiled countryside, ancient temples, century-old walled villages, and vast wetlands offering sanctuary to rare birds.
Sit back as this cultural tour introduces you to this great region's past.
Hong Kong Sky100
Visit International Commerce Centre, the tallest building in Hong Kong for the Sky100 Observation Deck. Take a high-speed elevator and ascend past 100 floors to reach the highest indoor observation deck in the city.
Take in the panoramic view of the skyline and Victoria Harbour. Witness sweeping views of the illuminated city at night with a package for two.
Learn more about Hong Kong's history at the deck's interactive exhibit. Enhance your trip with a complimentary printed photo package with the PictureAir card. Experience a unique view of the city at the Sky100 Observation Deck!
Kowloon Park
This is a wonderful place to have a relaxing walk in the middle of the city. It has beautiful Chinese gardens, lots of wildlife to observe, and sports installations.
Located in the middle of the concrete jungle of Kowloon is this park which amazingly houses an impressive aviary within its walls. You will also find a garden and of course a collection of birds. I came here specifically to see the Avenue of Comic Stars.
Hong Kong Disneyland
Discover the enchanting world of Hong Kong Disneyland. Journey through the seven lands and meet your favorite Disney characters along the way.
Come face-to-face with the magical fairy, Tinker Bell. Sing along with Snow White and meet the Seven Dwarfs at Sleeping Beauty Castle.
Watch beloved characters come to life in the Festival of the Lion King. Join Simba, Timon, and Pumba in the musical retelling of Disney's classic story.
Get your superhero fix by teaming up with the Marvel Super Heroes. Join Iron Man, Captain America, and Spider-Man on a heroic mission to stop Hydra's evil plans.
End the day with the "Disney in the Stars" show-stopping fireworks display. Witness incredible lighting effects and video projections.
Hong Kong Cultural Centre
The Hong Kong Cultural Centre should be a beacon for anybody interested in classical music and it dispels the view that Hong Kong is only good for shopping and eating.
I was thrilled when I discovered this haven of culture by the seafront. I was fortunate to see the visiting Peking Opera Theatre of Beijing and the First Troupe of the Chia National Peking Opera Company that was touring in Hong Kong.
As a result, we were introduced to a traditional Chinese opera ('A meeting of Heroes, Invoking the East Wind and the Huarong Pass' and 'The Fourth Son Visits his Mother') and we were hooked. It uplifted my spirits to be an audience to beautiful singing.
Avenue Of Stars
Inspired by Hollywood, this attraction offers visitors a host of memorabilia from stars based in Hong Kong. Some of the popular ones would be Bruce Lee, Jackie Chan, and Samu Hong.
It is located right at the Victoria Harbor which gave this attraction a scenic landscape. I enjoyed going for a walk along the Avenue of the Stars, so many well-known people. You'll also get amazing views of the harbor and Hong Kong Island!
Tsim Sha Tsui Ferry Pier
Most economical and practical means to go to Hong Kong Island from Tsim Sha Tsui area in Kowloon Island. You just have to experience the Star Ferry.
Star Ferry must be my favorite transportation besides the ding-ding tram. You can use money or an octopus card to purchase your fare; machines before the barriers will give you a token if paying cash.
Kimberley Road
Korean street also known as Little Korea is a must-visit place. in Hong Kong located primarily on Kimberley Street in Tsim Sha Tsui.
A compact community of Koreans has lived in this area since the 1960s, and there is a concentration of Korean shops opened by Koreans, such as Korean restaurants and grocery stores.
The majority of Korean street customers are local Hong Kong people. There must be 16 Korean food shops on Kimberley Road.
Wan Chai Heritage Trail
Wan Chai is one of Hong Kong's earliest settlements and has an interesting heritage, possessing many fine historic buildings from different periods.
It was once the home of high-class residences for rich Europeans and foreign merchants and shipyards were built along the shores of Wan Chai Bay before reclamation eventually saw the transition from a small fishing village to a modern urban metropolis.
"Blue House" is the center of this project, and is a building that was formerly a tenement housing as many as 70 people per room.
Hong Kong Convention and Exhibition Center
One of the two major convention and exhibition venues in Hong Kong, along with AsiaWorld-Expo is the Hong Kong Convention and Exhibition Center.
It is located in Wan Chai North, Hong Kong Island. The Convention hosts a variety of exhibitions throughout the year. It is easy to reach by public transport, especially the MTR.
There is on the ground floor a design gallery which sells a variety of trendy products designed by local designers at very reasonable prices. Visitors can LAO enjoy a good view of the harbor from the Centre.
The SoHo
This is a great neighborhood (because I lived here!) with boutiques and shops, and restaurants, and it was really cool that is basically built into the mountain and just keeps going up and up.
They have a series of about 10 escalators to help you so don't worry, you don't have to hike up a mountain to see it all.
A good place to go for a stroll, a drink, or a meal, especially in the early evening when the cool shop signs are turning on.
🗺️ Hong Kong Tours
Sail across Victoria Harbour in a classic Chinese junk boat
Travel back in time on one of Hong Kong's antique, red-sail sampans. The Dukling, which means "clever duck", is a symbol of the city's early years as a fishing port. Today, the humble fishing boat is transformed into a nostalgic cruise tour. Feel the warm breeze as you bask in a romantic view of the city.
You can take this tour at Central Pier 9 or Tsim Sha Tsui Pier. Here are the prices for the Dukling tour:
From Kowloon: $25 USD
From Central Pier 9: $25 USD
From Kowloon (Symphony of Lights): $35 USD
From Central (Symphony of Lights): $35 USD
Hong Kong trail hike
If you are an outdoor person, I would suggest the beautiful Hong Kong trail; an 8.5 km walk along the ridge of the hills through tropical woods in the southern part of Hong Kong Island.
Section 1-4 has amazing views throughout but personally, I loved Section 5 leading to the Jardine lookout and continuing to Mount Butler.
There are 8 sections, starting at the Popular Peak and ending at the Dragon's Back and the trek varies from easy, moderate, and difficult, depending on your fitness level.
Bus Sightseeing & Dining with One Dim Sum
The Hong Kong-style "One Dim Sum" has been awarded Michelin and TripAdvisor reviews. "One Dim Sum" hopes guests can immediately get the taste of fine, exquisite dishes with one bite.
While you enjoy the fine food, explore the bustling city and experience life of Hong Kong on a short 2.5-hour trip on the Crystal tour bus. Take in all of Hong Kong's major historical sites.
Crystal sightseeing tour bus is a double-decker bus with innovative methods, comfortable spacing, and many Hong Kong specialties. Guests can fully enjoy the experience and beauty of Hong Kong while touring on the Crystal buses.
After participating in this exclusive sightseeing tour, you will have a better understanding of Hong Kong's culture, food, and attractions while becoming fully in love with this pearl city.
🚆 Day trips from Hong Kong
Lantau Island
Board a boat and journey to Tai O Fishing Village. Along the way, you may even catch of glimpse of white dolphins jumping in the water.
Stroll through the rustic village and witness the traditional stilt houses. Wander along and grab delicious street food like fish ball skewers.
Make your way to Po Lin Monastery, home to the giant Tian Tan Buddha. Gaze up at the impressive bronze Buddha that sits atop a hill. Take the Ngong Ping 360 cable car and enjoy views of the Lantau Island landscape.
Stop at Ngong Ping Village and uncover attractions like Bodhi Tree, featuring a seated Buddha inside a tree. Head out from Hong Kong to picturesque Lantau Island on a day tour.
3-5 hours should be enough to go around Lantau Island! This is best for people who want to avoid the hustle of Hong Kong City even for just a day!
Lamma Island
Venture out on a half-day tour to Hong Kong's outskirts. Ride a ferry from Central to Sok Kwu Wan, Lamma Island. Take a pleasant walk to the Tin Hau Temple, which is said to protect the fishermen and sailors.
Enter Kamikaze Cave, where during World War II, the occupying Japanese troops concealed speedboats to escape the clutches of the Allied Forces.
Roam Fisherfolk Village to learn about the industry and culture. Enjoy fisherman-style snacks and try your hand at traditional handicraft making.
Enter the Hong Kong Maritime Museum, which showcases the story of maritime trade in Hong Kong and the Pearl River Delta.
Sail on DukLing around the breathtaking Victoria Harbour. Get to know a different side of Hong Kong on this adventurous half-day tour!
💃 Local things to do in Hong Kong
Coffee time at the Coffee Academics
I really enjoyed this place! Such a fun spot for the coffee-lover where it's possible to try really good coffee from different parts of the world or coffee drinks you never realized you wanted!
The ice-drip coffee was in fact quite nice, with good citrus and fruity aromas, and the ice-drip was also served using a wine glass to allow the aromas to be better appreciated.
Causeway Bay
There's a wide array of goods in this area, from high-end fashion brands to street-side markets. There's so much to see, hear, taste, and do here that one day isn't even enough to explore.
Here are five places to shop in this vibrant shopping district – Hysan Place, Time's Square, Lee Gardens, Jardine's Crescent, SOGO Department Store.
You can find a lot of treasure if you are good at bargains. That's why you'll find it crowded with shoppers even at 10 or 11 on Sunday and Monday nights.
Sunset drinks at Knutsford Terrace
Lively and happening. Good buzz with a row of bars and restaurants. Italian, Spanish, American, and Chinese restaurants can all be found at Knutsford Terrace.
If you want to stay Kowloon-side and still party then this is the best place to come. Some of the best bars are to be found on the higher floors, up elevators in tower blocks, with amazing views of the sunset. This terrace street is situated on the south slope of Observatory Hills.
Food trip at Houston Street (aka Food Street)
The best tasting and authentic Hong Kong-style wonton noodles and hot pot offerings in Houston, hands down!
I have been there a lot of times, craving the wonton noodles that are reminiscent of the best kind I had while living in Hong Kong.
Wonton soup, assorted fried rice and noodles, and rice congees are among the best in town. BBQ pork and duck are very popular. This is one of the few places which is open late till two in the morning.
Dim Sum restaurants hopping in Wan Chai
There was a 5-minute wait which was less than expected as we arrived at peak time. The premises are small but lively and the turnover is quite fast.
The wontons were especially good. You can enjoy dim sum from mid-morning (10 am) on. The menu is not huge, but everything we had was excellent. I particularly recommend the charsiu cheung fun, the aubergine stuffed with prawns, and the prawn peppers.
Efficient, clean, cheap. The staff is not going to become your best friends, but that's not what you go to a dim sum restaurant for. I only wish I had been able to eat more!
Party at Lockhart Road Bars
As red light districts go, Wan Chai is really very mild, especially if you compare it to say Bois de Boulogne in Paris or Amsterdam but on Lockhart street, there are many really good dance clubs with live music.
Dusk till dawn or Joe bananas, we had fun dancing at. But here too and in a lot of these clubs, there was an abundance of Filipino and Thai ladies walking the streets and hanging both inside and outside the bar. It is all very safe and an interesting area to explore once while here.
Burgers at Ted's Lookout
The bar is small and friendly, with a great vibe. It's the sort of place you and your friends would park yourself for a couple of hours and discuss the world over drinks.
The burgers are awesome and so are the cocktails. I enjoyed the Mac and cheese almost every day, that I was there.
Go to the dried seafood street
If you want to immerse yourself in a culture, this is one place to go. I have never been to a dried seafood market. We had the benefit of a guide who shared with us how many of the items were used in eastern medicine.
With the opening of the western district MTR line at Sai Ying Pun, coming here is now a breeze.
You will find rows of shops selling dried seafood and sausages, they are closed on Sundays. Would definitely recommend this stop on your trip to Hong Kong. Doesn't consume a lot of time from your schedule.
Street Food street: Sai Yeung Choi Street, Dundas Street, Fa Yuen Street, and Soy Street
If you want to binge on street food at good prices, this is the place to be! take the MTR and get to the Prince Edward station.
Get out of the station through Exit B2, make a U-turn and walk a few steps to Prince Edward Road. Then turn right and walk around 110 meters (2 blocks) along the road.
The best restaurants here are Da Jiu Jia and Yok Man Beef Noodle. I went back another day and tried the food at Matchtoo Cafe, which lived up to my expectations.
🛍️ Shopping in Hong Kong
The IFC
IFC is a high-end shopping mall above Hong Kong station and the airport express. It is the ultimate lifestyle hub.
I thought the best store among the content is "Apple" and its three floors of electronics accompanying magnificent views of the city.
It is the tallest office building in Hong Kong and it is located in Central which is next to Central Star Ferry Pier.
When I didn't have the HK sim card yet, this was my go-to place because the whole mall has free WiFi!
Graham Street Market
I started walking from Sheung Wan Station through Wellington Street towards Central, in the middle of Wellington Street, I came to Graham Street.
It is one of the authentic markets situated on a slope where you can find fresh vegetables, fruits, flowers, tofu, fish, and meat along with local and western restaurants.
I have always been amazed by colorful markets and this oldest market in Hong Kong was worth walking down.
K11
There are shopping malls aplenty in Hong Kong. K11 is no exception to that (especially in the already bustling and crowded TST district).
What makes the K11 stand out is the fact that its design/art is inspired by certain shops dedicated to this purpose.
Of significance would be the K11 Design Store which is located on the 2nd level (or 1F depending on where you're from).
This shop stocks design-themed homeware, stationery, electronics, and apparel from all over the world which is usually less commonly found in other shops.
Tai Yuen Street Market
The locals' admiration for kiddie collectibles is evident on this street, where everything from semi-precious limited edition figurines to the humble bottle of bubbles is available.
This is also a great place to pick up festive decorations. I got some Star Wars toys I couldn't find back home.
I was really happy with the choices available and the prices varied depending on the item. The stores are clearly geared towards a collectors market.
Western Market
Once upstairs,, the variety and number of rolls of fabric become evident. Worth a visit if you are comfortable bartering.
The Western Market is easily accessible by tram. It is not very large. This historic building once had been a food market.
It still sported two UK red phone boxes. Upstairs was a collection of shops selling materials – this was the place to purchase silk by the roll (or piece).
Catching a tram which commences its journey from here, is a great way to get a seat upstairs at the front.
Medicine Street
Ko Shing street also referred to locally as Medicine Street, is famous for its large collection of Chinese Medicine shops that line the street.
This is a wholesale hot spot for traditional Chinese herbal medicines, where you find and see all manner of ingredients that are not regularly seen in traditional western marketplaces, chemists, or pharmacy shops.
A stroll down Ko Shing Street can be a real eye-opening experience for those who rarely frequent or have never visited traditional Asian or Chinese medicine shops or marketplaces before.
It is also a very nice spot for photographers. If you are lucky, you'll come across a shopkeeper magically working his fingers across an abacus in an (ancient) practice of counting and computing transaction amounts.
Cat Street
I stumbled upon this little street and had a great time poking around the mixture of old & new wares. It's a great change from the usual market shopping and an interesting part of the island.
It is fun to walk around and see the stuff they sell. I was surprised by the amount of Mao items and posters.
A lot of antiques and arts can be found here as well as some vintage stores. It's at the end of Hollywood road and therefore would suggest you start from here and make your way to the west part of the island.
Ladies Market
Mostly it is about clothes and accessories. You can get 7 or so T-Shirts for HKD 100. Interspersed are small shops with electronics and souvenirs.
Great vibe good deals. You have to bargain with them to get your money's worth. A fabulous experience overall!
Fa Yuen Street (Sneakers Street)
Sneaker Street is pretty cool. If you're a sneakerhead or even if you're a girly girl and you just appreciate a cool pair of sneakers for those days when you want that soft & hard look, or maybe you just want to be super comfortable and cute in your workout clothes.
My sis is a serious sneakerhead and she was in absolute heaven. It's one street over from Ladies Market, and totally worth it. My sister and I found awesome deals on sneakers, matching outfits, jackets, etc. here.
✈️ Ready for your trip to Hong Kong? This blog thrives on reader questions so feel free to ask questions about the best things to do in Hong Kong by using the comment box below. You can also sign up for 1-on-1 coaching with me if you need more help!
Alex is the Head Researcher at P.S. I'm On My Way writing about important economic, political, and gender topics. Originally from the Philippines, Alex is currently slowly traveling around Southeast Asia for an indefinite time.