☕ Support this blog's honest and transparent journalism. Help us add value to what we are sharing. Keep P.S. I'm On My Way free for all by donating to our coffee fund.
This Tel Aviv travel guide is from my experiences living and traveling alone in Israel as a foreign woman. You might find Tel Aviv an odd destination for solo travel but I'll share all my experiences here, including how I ended up living in Tel Aviv!
📬 Reader mail: Hi Trisha! I've been following your journey ever since you moved to Tel Aviv. I am from Warsaw and a lot of my friends have been to Israel. I heard nothing but great things! Some of them already moved there like you! I want to plan my visit in June 2019 to see what everyone is talking about. I would like to ask a few recommendations – I hope you can also make a guide! Thank you so much for all your stories. Israel was never on my radar until I read it from your blog. More power Trish!
–Basia, Poland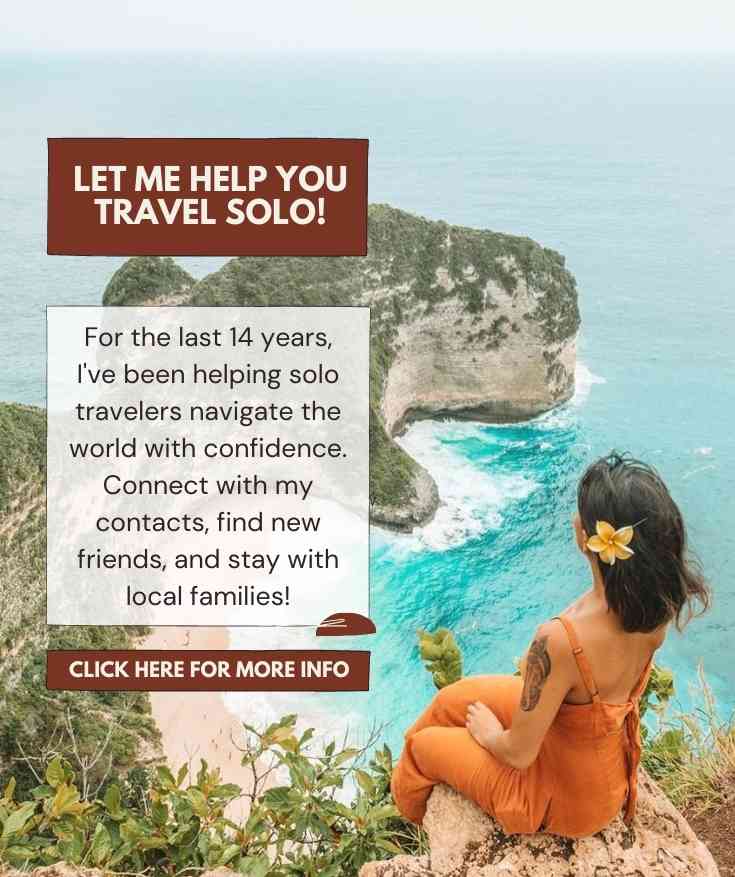 Dear Basia,
I've met a lot of Polish people while living in Israel. Based on their stories, they feel so at home in Tel Aviv because the young scene is pretty much the same as in Warsaw or Kraków. I'm very sure you will enjoy Tel Aviv as much as I do. I don't live there anymore but if you need anything, please don't hesitate to contact me. I will definitely connect you to a lot of cool groups of people!
Xx,
Trisha
🤮 Reading extensive guides like this can be very overwhelming so take it one section at a time. Bookmark this page for later and don't be too hard on yourself. I myself got a headache from putting this together!
🇮🇱 Tel Aviv at a glance
Quick info
Currency: The currency in Israel is called the New Israeli shekel (NIS). US$1 = 3.36 NIS. You will see detailed information about the travel budget in the money and costs part of this article.
Power plug: Israel uses type C, H, and M plugs, the same as Europe and the United Kingdom.
Visa: Americans, Canadians, Australians, British, and most European citizens don't need a visa to visit Israel. You can stay up to 30 days on a tourist visa.
Language: The language in Israel is Hebrew. It is not an easy language but I learned it! You don't need to speak Hebrew while in Israel because everyone can speak English (part of their military background). I only learned Hebrew because it didn't make sense not to speak it while I am living here.
Culture: More than half of the population of Tel Aviv are young people so you can imagine how vibrant this city can be! This is one of the best destinations for solo travelers – you will definitely meet people instantly!
Is Tel Aviv good for solo travel?
In 2016, I was invited for a Bloggers trip by Vibe Israel, a non-profit organization that transforms global perceptions of Israel through social media influencers. The trip was only for one week but I ended up maxing my 90-day visa. After that, I went to Georgia, Armenia, and Azerbaijan and decided that I will stay more in Israel. I went back!
Is Tel Aviv safe?
Israel is known to be a notorious interviewer for tourists visiting from all over the world. At first, I thought they were only asking a lot of questions to Filipino citizens like me but my friends from Denmark, Germany, Austria, France, and Spain whom I arrived with were also heavily questioned.
This is because Israel's security is at a maximum level. As long as you answer their questions diligently, you will be fine. They just want to know the purpose of your visit. In my case, there were a lot of ridiculous questions but I know it's only for safety precautions. If you want to read the story of when I first entered Israel, click here.
Is Israel open to tourism?
Israel recently opened for tourism. It is one of the countries that imposed heavy laws during COVID. They closed the Ben Gurion International Airport for months and didn't allow foreign visitors. Israel is open again with a few travel entry requirements that are easy to follow. A negative PCR test is not required anymore but you have to have travel insurance with COVID-19 coverage.
You may also like:
📝 Editor's Note [updated Jun 8, 2022]: You know how much I loved living in Tel Aviv so in 2022, I opened a new blog about Israel! If you need further tips and Israel travel guides, head to my magazine, Israel Insider and you'll find all the content you need!
✈️ Tel Aviv travel guide: trip planning
Best time to visit Tel Aviv
December – February (Winter)
Winter in Tel Aviv can go down to 11 degrees Celsius. This is not usually that cold but take note that being a desert country, winter in Israel can be a little drier and colder than the forecast. There is also a possibility of rain during this season.
March – April (Spring)
This is the best time to visit Tel Aviv because the temperature is perfect! During this season, there will be a lot of random rooftop parties you can crash. Tel Avivian homes are usually on rooftops so feel free to crash whenever you hear music. They will surely welcome you.
It is a little cold at the beach but people go anyway! During this season, you will get to witness Purim, the Jewish Halloween. Make sure to bring your Halloween costume as March is that time of the year for Israel! Israel's Independence Day falls in April, which is kind of big, too.
May-August (Summer)
Summer in Israel is too hot but perfectly fits the profile of this beach city. This is the time to be on the beach every day! This is Tel Aviv's driest season so make sure to hydrate and put sunblock on your skin. It can get really hot! If you go in June, you will witness Tel Aviv Pride Parade, the biggest pride parade in the world flocked by millions of tourists every year.
September-November (Autumn)
This is also a good season to visit Tel Aviv as the crowd is not that big. The temperatures are not annoying, too! I think this is the best time to visit Israel in general as the one-month Jewish holidays take place in September/October, depending on the Jewish calendar.
If you choose to visit at this time, you will get to know Rosh Hashanah, the Jewish New Year, and Yom Kippur, the holiest day of the year in Judaism where most Jewish people will spend 24 hours of fasting, repentance, and atonement. They are pretty religious activities but you will get the chance to participate!
How to get to Tel Aviv center from the airport
Airport taxi to Tel Aviv city center
It is the most comfortable but expensive way to reach the city center, with a typical ride price of around 140 to 175 NIS. It takes 20-30 minutes if the traffic is normal. There is a list of fixed fares from the airport to anywhere in Israel. Gett and Uber are alternatives you will find. Hadar Taxi company offers the cheapest fares from Tel Aviv to the airport.
Airport shuttle to Tel Aviv city center
Flo Shuttle operates 24/7, in both directions (from Ben Gurion Airport to Tel Aviv, and Tel Aviv to Ben Gurion Airport). The service offers pick-up from all hotels in Tel Aviv and costs $17 per person. Sde Dov is primarily a domestic airport, with frequent flights to Eilat and Rosh Pina (Galilee).
Airport bus to Tel Aviv city center
From the New Central Bus Station in southern Tel Aviv ("Tahana Merkazit") you can reach most locations in Israel. Several intercities and many metropolitan destinations are also serviced by the more user-friendly 2000 Bus Terminal (AKA Arlozorov terminal), next to Tel Aviv Merkaz/Savidor Train Station.
Getting around Tel Aviv
By bus
Tel Aviv has a widespread new-age bus network. Bus services start at 05:00 and stop at midnight, though some lines stop. There are night buses too. Dan, Egged, Metropoline, and Kavim are the suburban line's operators.
Remember, the majority of public transportation in Israel does not run on the Sabbath, beginning on Friday afternoon until Saturday evening. Rather than paying the driver in cash on each bus ride, you can buy a public transit rechargeable smart card called Rav-Kav.
The most popular bus route in the city is bus number 5, which connects the Central Bus Station (departure from the 4th floor, westernmost platform) in the south with the Central Train Station. It goes through Rothschild Boulevards, Dizengoff Street (Including the Dizengoff Center Mall), Nordau Boulevard, Pinkas/Yehuda Maccabi Street, and Weizman Street or Namir Road.
By bicycle
Tel Aviv has a growing number of bicycle paths throughout the city – bicycle travel in Tel Aviv is an ideal way to get around because of its flat, coastal topography. The city offers a bike-share program called Tel-O-Fun which offers thousands of bikes for rent from stations all across the city. There are other bicycle rentals as well.
By taxi
Taxis are available in plenty. Taxis are obliged to give you a metered ride unless you settle for a price, so insist that the driver uses the meter. I rarely used the taxi, not unless it's an emergency like going home late. Tel Aviv taxis are very expensive I don't really recommend you to take this option. Even if you're a group, it's still quite expensive compared to the comfortable bus and bike rentals!
💰 Tel Aviv travel costs
The currency in Israel is called the New Israeli shekel (NIS). US$1 = 3.63 NIS. To understand this conversion, I'm going to give you an idea about some basic prices:
Basic lunchtime menu (including a drink) in the business district: US$11
Combo meal in fast food restaurant: US$16
1 cocktail drink in a downtown club: $10 – US$25
1 beer in neighborhood pub (500ml or 1pt.): US$8 – US$10
Cappuccino in a specialty coffee shop: US$4
1 package of Marlboro cigarettes: US$12
Money exchange in Tel Aviv
The shekel is quite a strong currency but I am not sure if you can exchange it outside of Israel. I remember Jordan and the UAE do not change this currency. They said it does not benefit them in any way. Money exchange counters are available at Ben Gurion International Airport. There are also some kiosks in the city. When I moved to Tel Aviv, I started exchanging dollars with the bank as it's the most efficient way for me.
ATM withdrawals
When withdrawing cash in Tel Aviv, please note that Bank Leumi is the bank for International cardholders. You can also try other banks but Leumi has the most success rate. There is always a huge line at Leumi ATM machines, most especially on Fridays where a lot of foreigners will need to take cash for the weekend. Your bank may charge a separate rate from the $5 USD per withdrawal that Israeli banks charge.
Credit/debit cards
All establishments in Israel accept credit cards including the wet markets! You don't have to worry about bringing cash to Israel if you have a Mastercard or Visa credit card. In fact, you don't need to worry about bringing cash at all!
Tipping in Tel Aviv
It is mandatory to tip in Israel as this is the salary/source of income of most restaurant staff. The ideal tip is 10% of the total bill but if you like the server (which I guarantee you will), then you can add some more.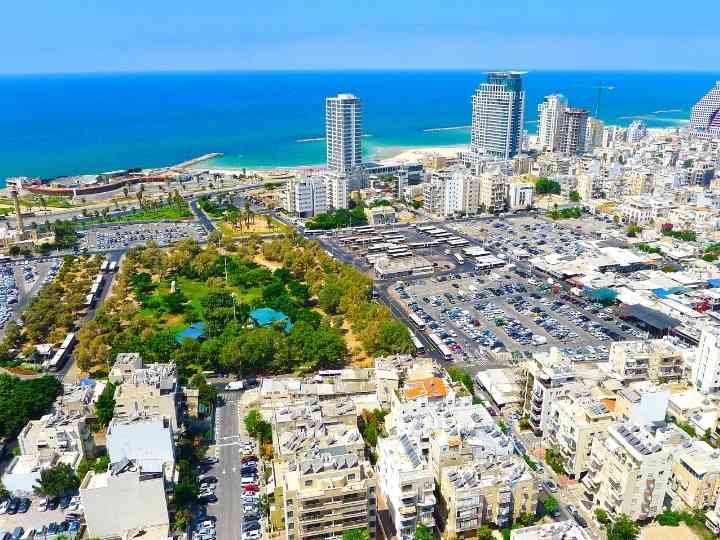 🛏️ Tel Aviv hotels
Tel Aviv's cost of living is very high it might be hard for you to find a hotel that will fit your budget. Airbnb is super popular in fact, I used to rent my apartment whenever I am going out of Tel Aviv. My friends also do the same so short-term sublets in Tel Aviv, as we can see, is a thing.
Luxury hotels in Tel Aviv
The larger hotels with full amenities in the house are in Tel Aviv's beach strip. It has the luxury 4 and 5-star international hotel chains (Hilton, Intercontinental, Carlton, Sheraton, Renaissance), and even the 4 and 5-star Israeli chain hotels (Isrotel Royal Beach, Dan, Dan Panorama, and Herods).
I ranked the best hotels in Tel Aviv that I recommend below:
Mid-range hotels in Tel Aviv
In recent years Tel Aviv has seen a growth in the number of boutique hotels because it is a popular choice among visitors. Jaffa also has a number of apartment hotels and AirBnBs and it is becoming an increasingly popular place to reside in for both mid-range travelers and locals. Below are the best boutique hotels I stayed in Tel Aviv:
Budget hostels in Tel Aviv
Florentin is a quieter neighborhood of Tel Aviv and it is filled with backpackers who seek affordable accommodation. This part of the city has a lot of budget options. However, when in Tel Aviv, I only stay in Abraham Hostel Tel Aviv because of their very outstanding atmosphere. I can also say that the rooms are way cheaper for its quality! If you are the type of traveler who is not comfortable sleeping in dorm beds, they have private rooms, too!
Abraham Hostel is super big so there is very little chance of interaction with other travelers, not unless you go to the hostel bar. If you want something familiar and more interaction with fellow travelers, you can stay at Florentine Backpackers Hostel. I love Florentine and have stayed in this hostel twice. It's not in the city center like Abraham but way cheaper.
Other hostels you might be interested in:
🥘 Tel Aviv restaurants
Out of all my food journeys all over the world, Tel Aviv is the one boasting the best food selection. I am not sure how this culture of a certain diet makes their food tasty. I only know that through the years that they have been battling for identity, Israel mastered the art of taking a food culture from another (particularly from their neighbors) and making it better.
For over a year living in Tel Aviv, I feel like it's not enough time to try all the good restaurants but here are the ones I recommend you to visit when you're in town!
Anastasia: best breakfast in Tel Aviv
Anastasia Tel Aviv is actually a vegan restaurant and considered one of the best in Tel Aviv but if you're not a vegan, it will work, too. This restaurant makes the best vegan cheeses in the world and their desserts are always worth a try even if you're too full! Anastasia is always full of people so expect to wait in line on weekends. Anastasia is more popular as a breakfast place as it is very central. You can call to try to make a reservation but in my experience, they only do this every Friday (Shabbat).
Ha Basta: best hummus in Tel Aviv
HaBasta is my go-to place for hummus after shopping at Carmel Market – it's right next to it! This restaurant has been featured as one of the best restaurants in the world on the World's 50 Best list. Since this is a small place, expect to fall in line but I swear, this is worth the wait!
Ha Kosem: best sabich in Tel Aviv
I love everything about HaKosem (the magician), most especially the seating arrangement. It's as if you are on the street but you're not. This place is always full but there are benches on the street where you can wait till you get a table. The owner is always going around to check on the customers which is really a plus for me! You can also try their falafel – it's highly recommended by Tel Avivians! But hey, come here for the sabich.
Vitrina: best burger in Tel Aviv
Okay, I am here every week because my super close friend in Tel Aviv manages this place but that's not the reason why Vitrina is on the top spot of the best burgers in Tel Aviv. Most of the Tel Avivians will recommend the same! The place is super hip with indoor/outdoor settings. The best seat of the house is on the bar where you can see all the action happening!
🏄‍♀️ Things to do in Tel Aviv
Go to the beach every day
Tel Aviv is one of those cities blessed with beaches and I can't believe this daily beach activity became my thing. For many people, going to the beach means swimming, but for Tel Aviv, it could mean a lot of things. Dog and gay beaches are also a thing in Israel. My hangout beach is in Jaffa because I live close to it and most of my dog's friends like it. When I am with my visiting girlfriends, I bring them to Banana Beach where all the foreign action happens.
Experience the Tel Aviv nightlife
I've been to Berlin and Warsaw but Tel Aviv nightlife tops the best on the nightlife list. I never experienced going out short because everything is open 24/7! I would normally start my night at The Prince because all the people I know hang out and work here. However, when they opened their sister bar in Jaffa called Cuckoo's Nest, I frequented there because it's a 5-min bicycle ride from my apartment!
Some bars in the residential areas like The Prince has to be closed by 23:00. This is a city mandate for all the bars operating in Tel Aviv but there are a lot of places that are not in the housing area. If you're not familiar with the cost of living in Israel, you will find the drinks very expensive. A pint of beer starts at 35 NIS ($9.70 USD) but you will be able to find places with cheaper prices like Salon Berlin. It's always happy hour here!
Eat, eat and eat
It could get a little expensive but you can NOT eat in Tel Aviv. This city is the capital of Israeli and Middle Eastern food. Israel has the highest percentage of vegans all over the world. 5-10% of the population is vegan so vegan food is served everywhere!
Tel Aviv is really a food capital – I think this is the only city I've been to where there are many places open till late. Israelis are voracious eaters. The culture here is eating out after a long day at work. I don't have a lot of friends who cook a lot in their homes!
Visit Art Museums and galleries
Tel Aviv is home to artists and has a lot of new galleries and museums popping out all over the city. Tel Aviv Museum of Art, the primary museum of the city, you will see a lot of paintings by Van Gogh, Chagall, Picasso, and Jackson Pollack.
Go around Tel Aviv on a bicycle
Biking is part of the Tel Avivian lifestyle. When I moved here, I had to get a bike myself! Everyone uses it as a mode of transport but tourists can experience the city through a bike with Tel-o-fun. If you are walking around Tel Aviv, you will see a lot of green bikes on every corner – they are for rent so try them out!
💡 Super fun fact: You can surf in Tel Aviv! The waves are not always high and when it is high, you will find all the Tel Avivians in the ocean so it can get crowded. I can introduce you to some of the best surf instructors in the country – just get in touch!
Get to know the Tel Aviv neighborhoods
Tel Aviv has everything you need, beaches, shopping, art, culture, heritage, and many unique dining and nightlife options.
Neve Tzedek: Neve Tzedek is one of Tel Aviv's oldest neighborhoods but has developed itself as one of its trendiest districts. It has an oriental style conserved buildings and narrow vehicle-free roads. It is charming and one of the most expensive neighborhoods. The serenity of walking down these narrow winding roads, with a scoop of Neve Tzedek's best ice cream from Anita in hand, makes for a great time.
Florentin: With everything from vegan delights, and tattoo parlors, to indie art galleries and independent cafés, Florentin is Israel's hipster haven. Over the past few years, Florentin has emerged been an important place for artists, and musicians. It has a grungy charm.
Lev Ha'ir: Lev Ha'ir literally means 'heart of the city' in Hebrew. The area is bordered by Neve Tzedek, Florentin, Kerem Hateimanim, Sarona, and the old north. This area is the most vibrant part of the city and includes a lot of restaurants and Rothschild Boulevard, Habima (the national theatre), and 'The White City' UNESCO World Heritage Site, a collection of over 4,000 buildings constructed in the Bauhaus style and countless bars and cafés.
HaZafon HaYashan (The Old North): It is one of the prominent areas in Tel Aviv and includes Ben Yehuda, Ben Gurion, and Dizengoff avenues. Here, you will find an incredible variety of shops, restaurants, bars, and cafés in close proximity to some of the city's best beaches. It is the favorite choice for youngsters to reside.
Kerem Hateimanim: The area was founded by the Yemenites in the 1880s. It was once considered a neglected neighborhood, but today it is a historic and cultural attraction, with winding alleys and small, modest homes. This area includes the famous Carmel Market (Shuk HaCarmel), Tel Aviv's largest fresh produce market, and Nachalat Binyamin pedestrian mall, known for its arts and crafts fair and street performers.
Shapira: This is in southern Tel Aviv and is ethnically diverse, working-class of people live here, and in parts it is gritty; here you can find culinary gems such as authentic Bukharian food, charming cafés, and an array of galleries. The appearance and atmosphere of Shapira are completely different from central or north Tel Aviv, but it is worth a visit.
Jaffa: This is the best neighborhood in Tel Aviv so I chose to live here! Jaffa, or Yafo, is an ancient port city and its history traces back to biblical times. It is officially part of Tel Aviv since 1950, and a large Arab population calls it home. You must visit its flea market, on the cobblestone streets of the Old City, check out its vibrant nightlife, and sample its culinary gems – from some of the best hummus in Israel to trendy Asian restaurants.
Go to a traditional Shabbat dinner
Since I lived in Israel, I've been to many Shabbat dinners and each family has a different way of doing this Jewish tradition. Some homes take the longer ceremony but many of my friends in Tel Aviv are not that religious (and they always want to eat right away!) so their ceremonies are shorter. If you want me to introduce you to some friends who can invite you for a real Shabbat dinner, let me know and I will put you in touch!
🍸 Tel Aviv bars
The Prince: best day drinking spot
I particularly learned the art of day drinking in The Prince. Located at a rooftop, it's very easy to feel the drinking vibe here during the day. I always come here, especially when I had friends and family visiting me in Tel Aviv.
I think it's a great place for visitors who are getting to know the best bars and clubs in Tel Aviv. I am remembering all the afternoons I spent there and I would really like to have a cold beer now! A bottle of beer at The Prince costs 30 NIS (US$8.42 approx). Food prices start from 30 NIS to 60 NIS (US$16.84)
Port Said: for dinner and a few drinks
My first visit to the Egyptian-inspired Port Said was a tedious one. You see, this place is always full so there is no f#$cking way that you will have a table without a reservation, most especially on weekends. Or any day for that matter. One way or another, you really have to wait and bear the long line(s).
I totally understand why it's always packed. The moment you sit down the chilled outdoor area, an eclectic force will cover your whole body which will make you feel you are in a different dimension, existing in a different world, surrounded by an uber-cool hipster crew.
You know how we always say "good vibes (GV)" but do not really feel it in every vein in our bodies? Port Said will give you the legit GV with a nostalgic splendor and you don't even need to ask for it.
If you are going to be drinking the whole night, you need to eat. Food will keep coming, I tell you. And not just food. Great food. Outstanding food. Designed by top chef Eyal Shani, Port Said's menu is a variation of meat, vegetables, and shitloads of tahini.
Think roast beef Carpaccio, bread (a lot of bread), rooster sandwich, baked potato, cured eggplant, joined with shots of tequila, earthy cocktails, and Israel's pride — the Gold Star beer. Put everything together (vibe, food, drinks) plus Egyptian music. Can we just admit that's super hard to beat?
Cuckoo's Nest: best bar in Jaffa
Cuckoo's Nest is a few blocks away from my apartment in Jaffa, hence, I frequented the place. It has the same owner as The Prince so the vibe is pretty similar. Ever since this place opened, I've been bringing guests and friends here. They have a monthly installation of art from different artists in Tel Aviv so it makes it a meeting place for creatives.
Salon Berlin: a local hangout
As you know, the drinking habit in Tel Aviv can become really really expensive but Salon Berlin will make up for that! They have very long happy hours and beers are cheaper than the others, considering this is just a block away from the expensive Port Said. It has outside areas good for day drinking and now that I'm typing it, I am remembering how much day drinking I did in this place!
Kuli Alma: for underground culture
I have to be honest I never frequented Kuli Alma until three of my artist friends did their exhibit here. This club goes downwards (literally underground) so you might lose your sense of time here. Kuli Alma has always been voted the best bar in Tel Aviv because of its outdoor area, live music, and another room for just dancing. It really is for all types of people! They also have the famous Tubi slushie that I only tried once. I didn't like it.
Sputnik: for wild local parties
Most nights, you are not in the same vibe as your friends. So when you argue about where to go at 10:00 pm, Sputnik is the place. They have a dance floor inside with super cool DJs playing and an outdoor area where you can talk in peace. It's a win-win situation for groups who have half drunk and half wasted people. Everyone will enjoy Sputnik! This is also located in a very famous avenue (Allenby) so expect that it's busy starting at 10:00 pm!
The Alphabet: after midnight hits
I only go to Alphabet when there are events. The music scene here is really distinct compared to the other clubs in Tel Aviv. They play techno and creative trance with a bit of Middle Eastern tunes. People start flocking the alphabet at 11:00 pm, and more after midnight. You can't really talk here so tell your friends to get drunk before entering Alphabet!
Teder.fm: outdoor club
Sit wherever you want and enjoy the music – this is the ultimate Teder vibe! Teder.fm was born as an online radio station pop-up broadcasting every summer from a bar somewhere in Tel Aviv. After a few years of bar hopping, they decided to stay in this one cool place in Jaffa! This is also a few minutes' walk from where I live so I frequented this place. I almost went to all the events they had because the artists are really good!
The Breakfast Club: for after 'after hours'
I'm sure there are more clubs open after 1:00 am but the Breakfast Club is always my final destination. This club always puts the best DJs in town. There are even guest DJs from outside Israel in some months! They play techno and house music. The Breakfast + Milk Club is also an underground bar so watch out — you'll never notice the sun rising! For my birthday in 2016, I remember going out of here at 11:00 am without even realizing it was almost mid-day!
✨ Tel Aviv travel tips
Understand the culture in Tel Aviv
Tel Aviv is a very lively city composed of 90% young people. Expect that the city is active 24/7 – bars, restaurants, etc, they basically run all the time! Unlike Jerusalem, there is no dress code in Tel Aviv. You can even wear pajamas going out and nobody will care!
As you've read above, Tel Aviv holds the biggest pride parade in the world every June so that makes them the only Middle Eastern country that is quite open to LGBTQ. Solo female travel in Tel Aviv is pretty safe as it's very easy to meet friends – the Israelis are 200% friendly! Traveling with kids and families is also very common in Tel Aviv.
Solo travelers, do some volunteering!
Most of the readers of this blog are backpackers and digital nomads who don't have a certain timeframe when it comes to travel. If you'd like to stretch your finances further, you can look for volunteering jobs at Worldpackers. I've volunteered for over 7 years using this website and have developed many meaningful friendships!
Volunteering is like a work exchange program where you can get accommodations and food for FREE in exchange for 5 hours of work per day, 5 times a week. This is where I met all my host families all over the world and this is also how I became fluent in many languages!
Consider your source
Israel does not get good press when it comes to safety. I understand that such circumstances and bad press will lead you to change your travel plans to Israel but I need you to remember there isn't a safe place in the world. It is dangerous everywhere and anything bad can happen whether you are a man or a woman.
Only ask people who have visited Tel Aviv and take their opinions into consideration. You can also get in touch with locals in Tel Aviv through Couchsurfing so you'll get real-time updates. I promise you'll have fun in my home – just look at all these pictures of my life in Tel Aviv!
✈️ Ready for your solo trip to Tel Aviv? If you have any doubts or questions about this Tel Aviv travel guide, leave a comment below and I will try my best to answer them for you!
Trisha is one of those people who left their comfortable life to travel the world and learn about life. Her style is to stay in one place she likes for 3 months (or more) to know what it feels like to eat, cook, speak, and sleep in another culture that isn't hers. She'd like to believe she's not traditionally traveling but she just chooses to be somewhere else all the time. In no particular order, her favorite cities in the world are Barcelona, Buenos Aires, Hong Kong, Mexico City, and Tel Aviv.