This Taiwan itinerary was exactly how I did it during my first visit so expect it to be more in a story-form than an advice form. I love this country so much so I want to share with you how I traveled around Taiwan without an actual itinerary.
I never thought I'd be visiting Taiwan this soon. You see, it was never on my radar not until (1) Taiwan waived the visa for Philippine passport holders; (2) all my chef friends are raving about it.
I don't know what's in there except for food and this is a good reason to visit. Last month, after Bangkok, I had a small travel fever that lead me to book a ticket to Taiwan. Like you (maybe), I don't prepare for my trips so everything about Taiwan was exciting for me!
Here's my Taiwan itinerary – read on to see what I've seen and done in Taiwan for 14 days. I don't recommend you to follow them step-by-step but I do hope you'll think about visiting Taiwan, too!
☕ Support this blog's honest and transparent journalism. Help us add value to what we are sharing. Keep P.S. I'm On My Way free for all by donating to our coffee fund.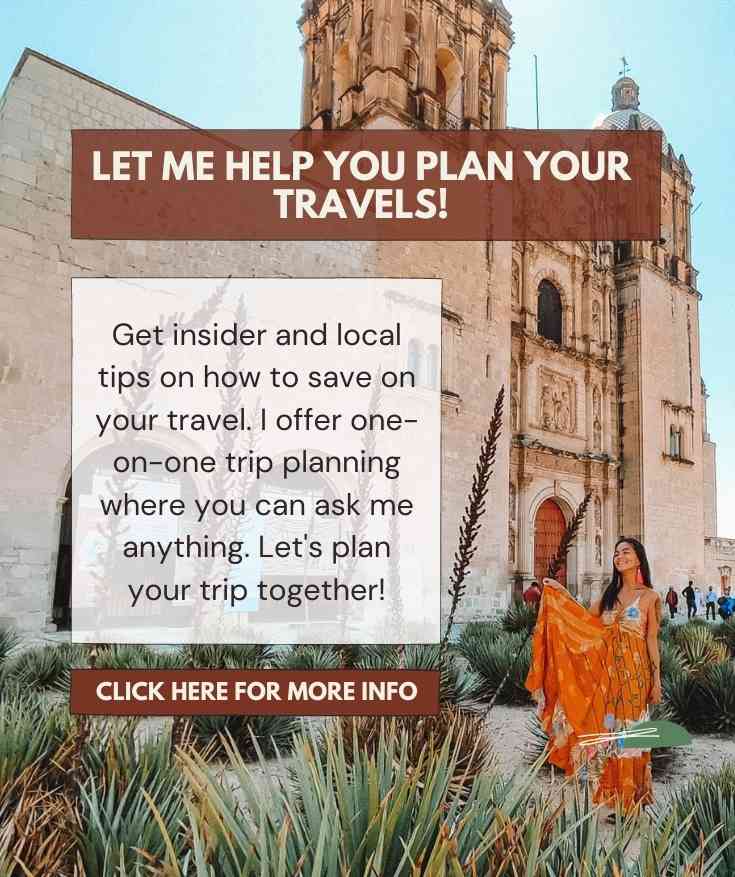 ⁉️ How many days do I need in Taiwan?
You need at least a week to 10 days if you are to see Taiwan. Taiwan is a small country and within a week, you will be able to see all the important landmarks.
If you are only planning to visit Taipei, 3-5 days are enough but for adventure-seekers, I recommend you to explore the south and the east/west sides of the country since this is an outdoor enthusiast's favorite area!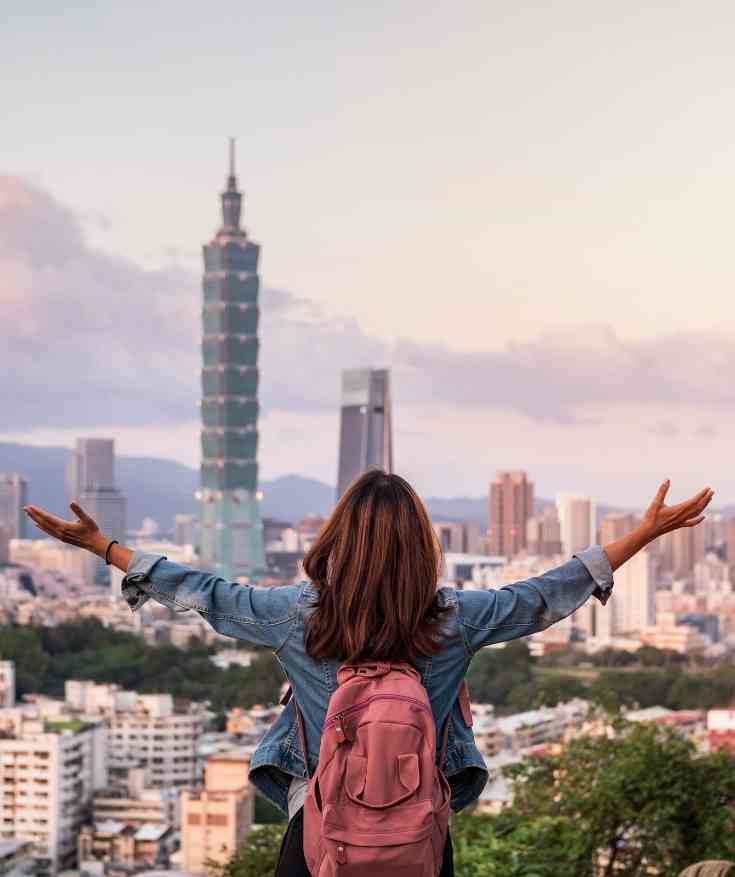 Backpacking Taiwan: are 2 weeks enough?
ABSOLUTELY! Taiwan is a small country so backpacking Taiwan for 14 days is more than enough. During this time period, you can visit Taipei, Taichung, Dulan, and many other important Taiwan attractions and landmarks.
You might also like:
🗺️ Taiwan itinerary: what I did for 14 days
Day 1-7: Dulan, the south of Taiwan
As soon as I landed Taipei, I immediately took a train to the South of Taiwan. I wanted to start below and crawl all the way up to the North for the duration of my 14-day travel in Taiwan.
I took the train to Dulan from Taipei City Station and guess what? The train ride was very expensive! It cost NT$800 ($26 USD).
To get to Dulan, you need to take a train to Taitung (please mind this as the ticket tellers will hear "Taichung" and will give you the wrong ticket).
From Taitung, I took another bus to Dulan for NT$40 ($1.34 USD). The bus numbers to Dulan from Taitung are 8102, 8103, and 8120. There is a bus station right in front of the train station in Taitung so you need not walk far.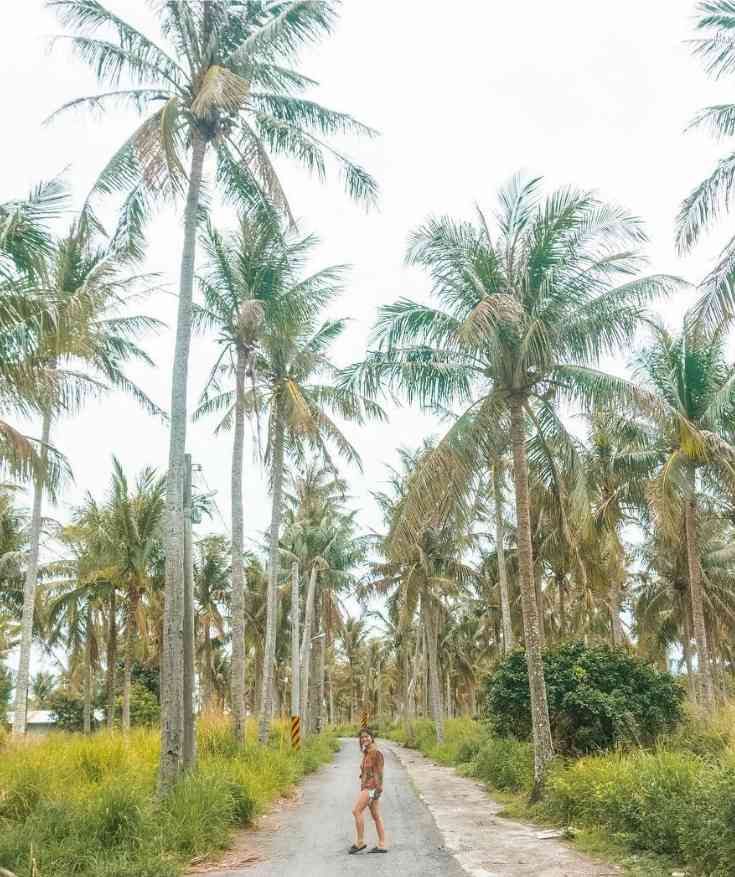 Why Dulan, though? What's in there?
I found a volunteering gig in a hostel and since it was low season at the time of my visit, it was the best opportunity to relax and be in a different place at the same time.
If you've been reading this blog for a while, you will know I don't do a lot of tourist activities when I am traveling and I'd like to look at travel as being in different environments all the time so volunteering was my way to achieve that.
I volunteered in a hostel called The Travel Bug Bistro Inn where I got to meet amazing backpackers who are probably one of the few who know about Dulan.
Take note that the Dulan area is only popular with surfers. Though I am not a surfer myself, my boyfriend is so I am pretty much familiar with the small surfing communities in Taiwan.
Surfing in Dulan
Like I said, I don't necessarily go on surf trips (only if I am dragged by the bf) but Dulan is one of the least known surfing paradises in Asia.
Though there are many other areas of Taiwan that are 'surfable' (believe me, this country is full of coasts!), the best time to go to Dulan is from July to October.
Note that the south of Taiwan is the most common area hit by typhoons and cyclones so check the weather before coming here to surf.
Those who really surf will bring their boards when traveling but if you are to learn how to surf in Dulan, you need to know that the board rentals and the surf lessons here are very expensive.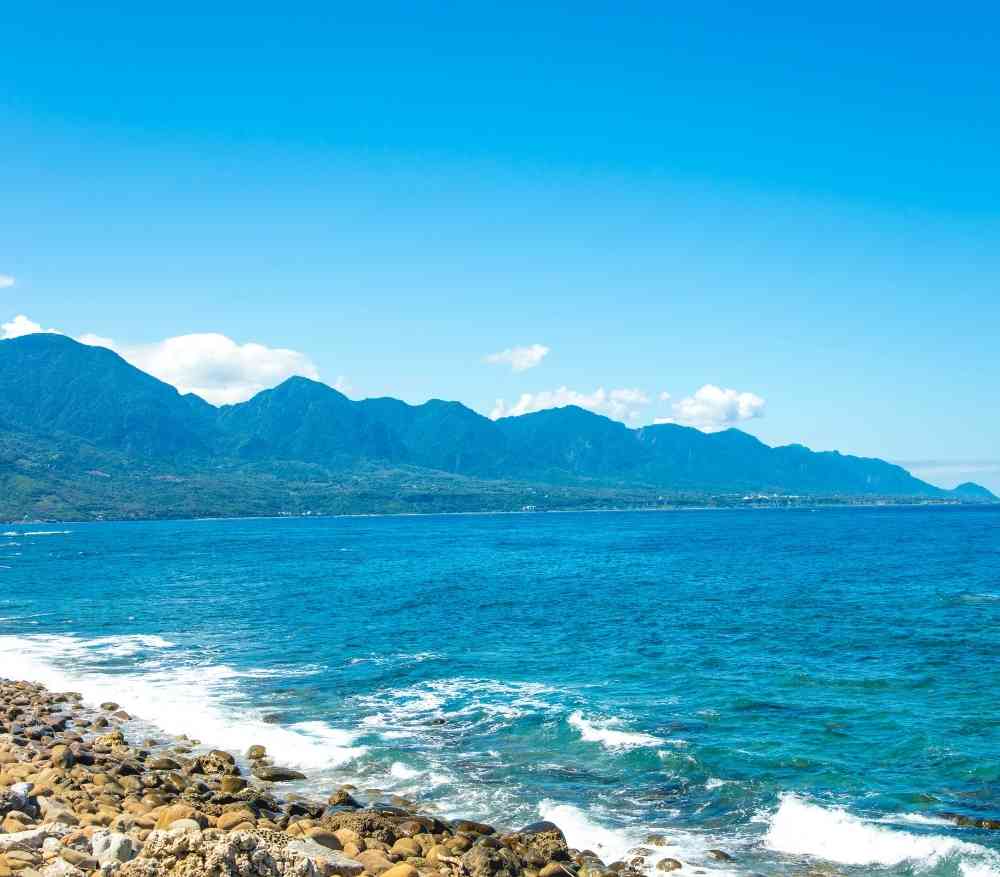 A strong community of artists
"Hipster af" is everyone's reference to Dulan as you can see a rich and creative community of artists living here. The majority of them are from Taipei who left the bustling life in the city – everyone can speak English.
From clothes to jewelry to aboriginal music to local crafts, you will get to meet people in Dulan who are very passionate about what they do that made them decide to live in this peaceful town. Got the picture?
There is an old Sugar Factory in Dulan that is now home to artists. Every Saturday, everyone in town comes here for live music, food and thrift shopping.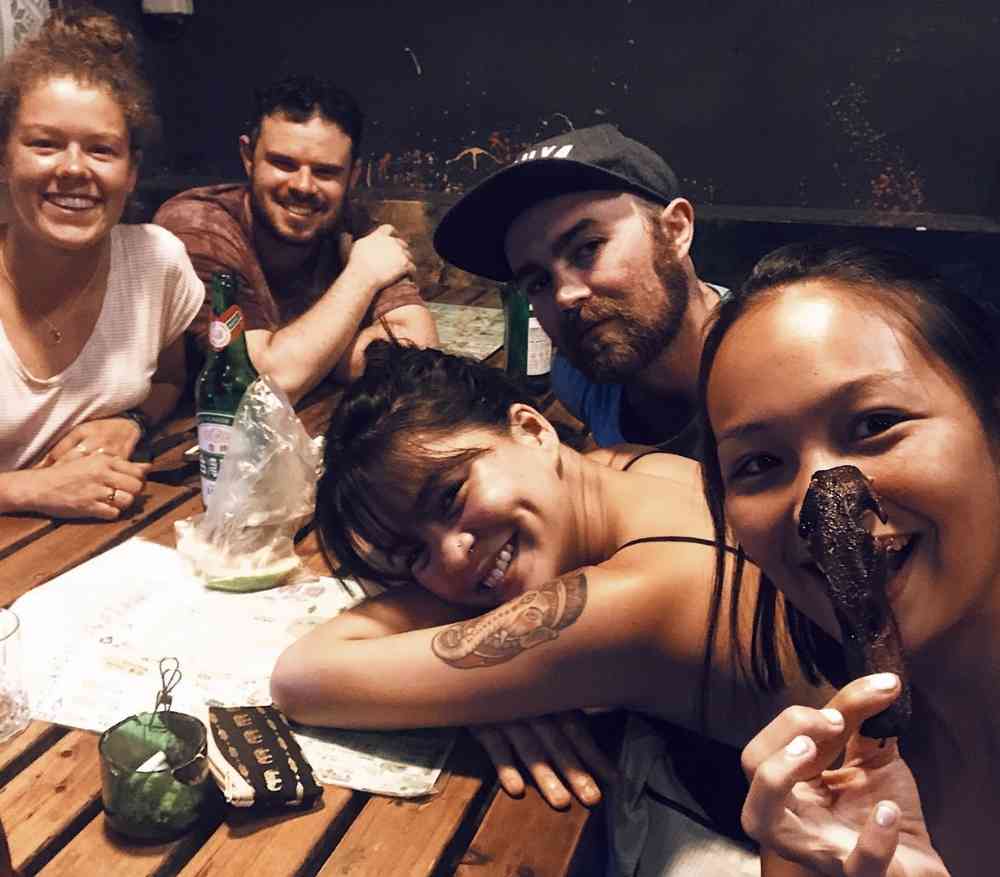 How about the food?
In my one week of stay in Dulan, I have eaten in all the restaurants in town! You might think that's a very limited option but I was eating in different places for each meal (literally!)
The staple food in the Taiwanese restaurants in Dulan includes minced pork with rice and dumplings. These two are the ones you will find in all the Dulan restaurants.
When you get tired of this, there's an Indian restaurant (up the hill), a Vietnamese restaurant (before the bridge), and a pizza place operated by a Filipina.
You must know that restaurants are open here based on the mood so if you're having breakfast, you should go out of your hostel before 10:00.
After that, your favorite breakfast place will be closed. For dinner, restaurants are open until 21:00 (latest). Early dinners were our thing when I was in Dulan for a week. Otherwise, you will have nothing to eat but 7/11 rice meals.
Dulan Nightlife
The only nightlife you can have in Dulan is the Sugar Factory every Saturday. Other than that, you will spend all your nights drinking in hostels with NT$40 ($1.34) beers from 7/11. Beers cost double when you buy them from hostel bars.
Aside from Taiwanese beer, there are many varieties of Taiwanese hard drinks you can find at 7/11. They are written in Chinese characters so there's a chance you won't have any idea what you are buying (the 7/11 crew cannot explain them either) but the tip is to look at the alcohol content and don't go more than 7%.
Chinese alcohol is very strong and I've had many many nights I didn't remember just by purchasing random Taiwanese bottles at 7/11. It's a fun activity to be randomly foraging for things you don't know.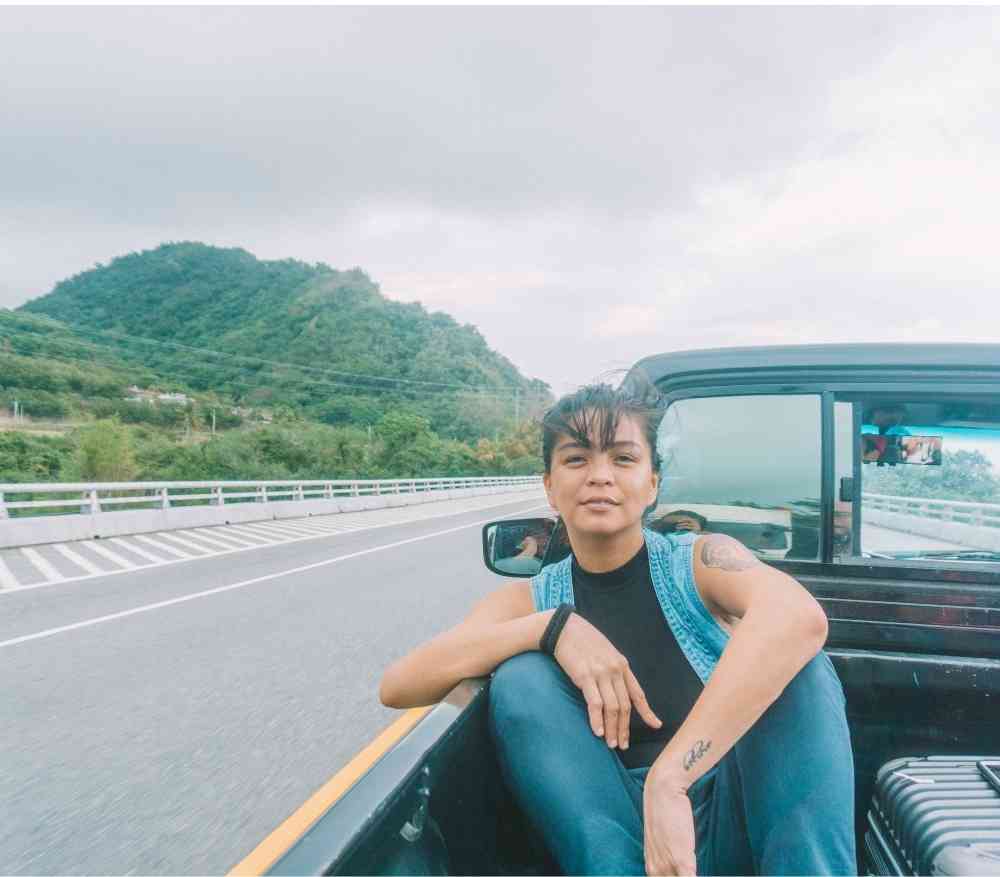 Day 8: Hitchhiking from Dulan to Hualien
You might find this extreme (as my mom did) but believe me, hitchhiking in Taiwan is 100% safe. I didn't want to pay for a NT$300 ($10 USD) train ride from Dulan to Hualien because
Everyone you know in Dulan is hitchhiking to Hualien;
Remember the Taitung train station is another hour bus ride from Dulan. It will just take so much time. Well, the first reason weighs more.
Together with friends whom I met at the hostel, we paved our way to Hualien through our thumbs. The first minute of the 'thumbs out' wasn't that successful.
Family cars and delivery trucks were the only ones passing by and they didn't want to take 3 people. When hitchhiking, the first thing to consider is the number of people you are with. More often than not, it is better to split cars so everyone in your group will have a ride.
In my head, I asked for a pick-up and in the 3rd minute, it came.
This side of Taiwan has the most scenic coast that's best seen on a pick-up truck. Two young boys who were playing Taiwanese rap in their truck stopped for us.
He helped us with our bags but warned us about the rain. It didn't look like it would rain so we went ahead. We told them "it's okay, it's just rain."
But when the rain poured, man, this is not just rain! It was heavy rain. We sat at the back for 3.5 hours of rain but the view was indescribable!
On the way, the young lads took us to mountain tops and views for a quick stop. This made me realize that the Taiwanese people are the best people in Asia.
They are super friendly, and kind and will go out of their way to help. The best thing about this ride? We were dropped at the doorstep of our hostel in Hualien.
Things to remember when hitchhiking in Taiwan
Hitchhiking in Taiwan is completely normal (and easy) though locals don't use this as a mode of transportation.
The locals will go out of their way to get you to your destination but tell them you can be dropped off anywhere that's convenient for them.
The language in Taiwan is Mandarin. Not everyone can speak English but believe me, everyone is willing to help! I guess sign language is better than not speaking at all!
Taiwan's crime rate is relatively low so don't worry about the bad guys. Think that everyone's a good guy.
Many locals said they will not take backpackers/foreigners who are with luggage because it will take up space but this is not true! We managed to get a ride for less than 5 minutes with luggage on sight.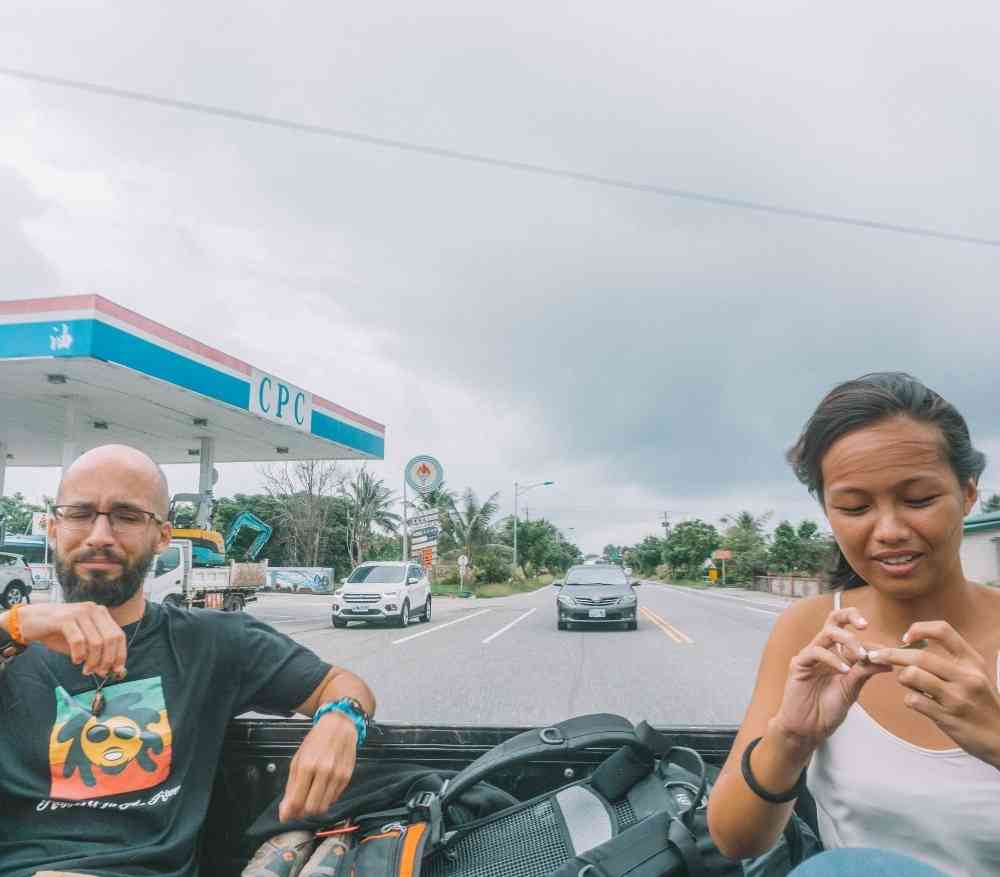 Day 8-10: Hualien, the food capital
"Too many food choices" was my first impression as we entered Hualien. Our driver dropped us at our hostel and to our surprise, one of our friends whom we met in Dulan was also staying in the same hostel!
The Lazy House is the cheapest hostel we found online without even knowing that backpackers normally go here.
The dorm rooms are very clean and the staff is young so they tend to be more approachable to backpackers. Everything in the hostel was well maintained and we only paid NT$300 ($10 USD) per night!
The hostel also has a Digital Nomad vibe so I took advantage of that environment to catch up with work. Of course, I needed breaks in-between so I also had time to explore the best food places in Hualien.
Compared to Dulan, prices in Hualien are a little bit higher but there are way more choices in Hualien. One Taiwanese food culture we all got fond of as a group was going to buffets.
In Taiwan, buffets are not the all-you-can-eat type of sit-down meal but whatever you will select from the buffet table will be priced according to weight.
If you're watching my Instagram stories (@psimonmyway), you will see that the bulk of my time in Hualien was spent eating. Below are the best food choices I recommend you to try!
Best breakfast place: Yi Wien at 182, Nanjing Street. Don't go anywhere else but here! Make sure to be there before 10:00 in the morning because food runs out pretty fast!
For when you want pizza: iOven at 45, Lane 315, Linsen Road (weekends only)
For your Mexican craving: Dos Tacos at 92 Fuxing Street
For the vegetarians: Farmer's Kitchen at 407 Zhongshan Road
For local food: walk in the main street of Hualien and you will see a lot of buffet places! This is your safest pick because all buffets are guaranteed good and cheap.
Day 11: Taroko National Park on a motorbike
The previous night of this trip, I met new sets of friends in our hostel in Hualien, and man, they are heavier drinkers than us.
During my time in Taiwan, I had so much alcohol that I didn't think I'd be able to drink but meeting these people made me realize I wasn't drinking enough.
The night before our DIY motorbike trip to Taroko National Park (the main attraction in Hualien), we had so many drinks that one of us (not me) had to drive back. Imagine going back in the middle of the drive just because you are hungover.
I have so much respect for this newfound friend because if I was her, I wouldn't even get up and shower and drive. I'll just stay in the hostel all day nursing the hangover.
We took 3 motorcycles for 5 of us (I flew solo) and started our journey. We decided to do it ourselves because the tours to Taroko are very expensive and are only limited to wherever the bus wants to stop.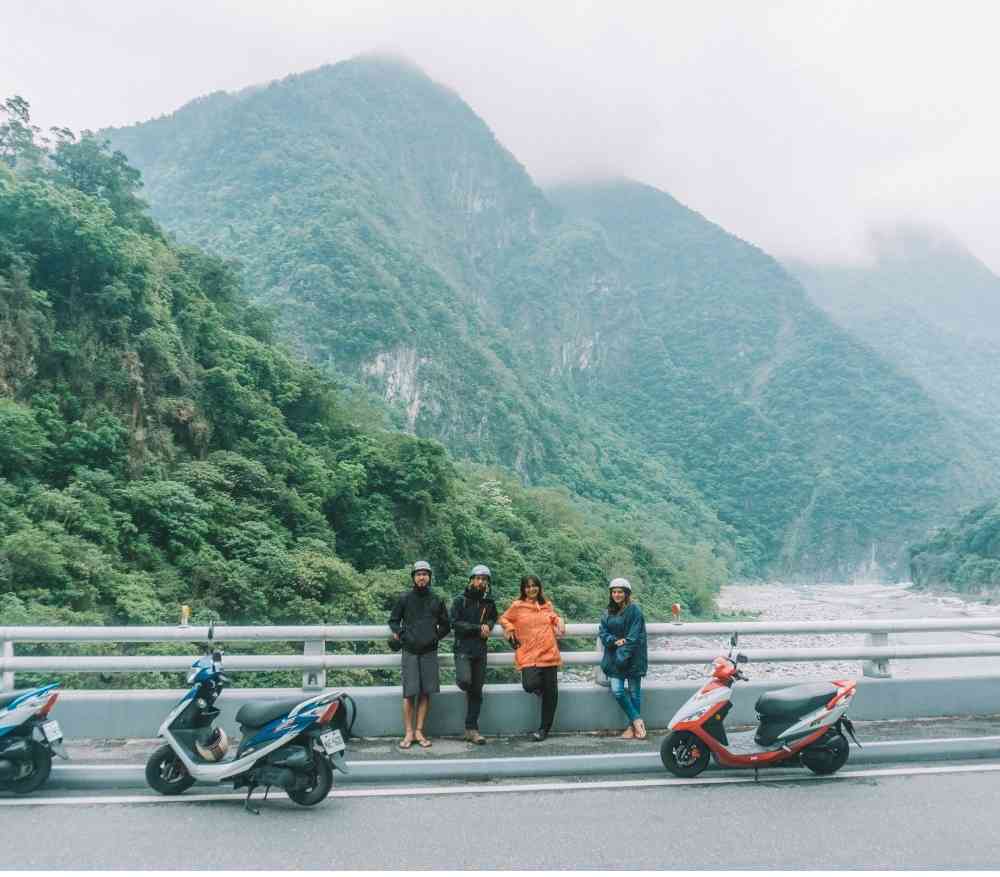 Taroko National Park is a huge area where you can do small treks and hikes so we wanted the liberty of our own time and pace.
Renting a motorcycle in Hualien costs NT$400 per day ($13 USD) not including the gas. I rented my motorcycle for a hundred NT$ more because I didn't have a license but in most places, you will not be allowed to rent a motorbike without a driver's license.
You will read a lot of DIY guides on the Internet but in reality, we just drove and followed the path. There are no other roads anyway.
At the park entrance, you will be given a map that's supposed to come in handy when you need it but based on experience, even if I had the map, I had no idea where I was anyway. I still needed to check it online.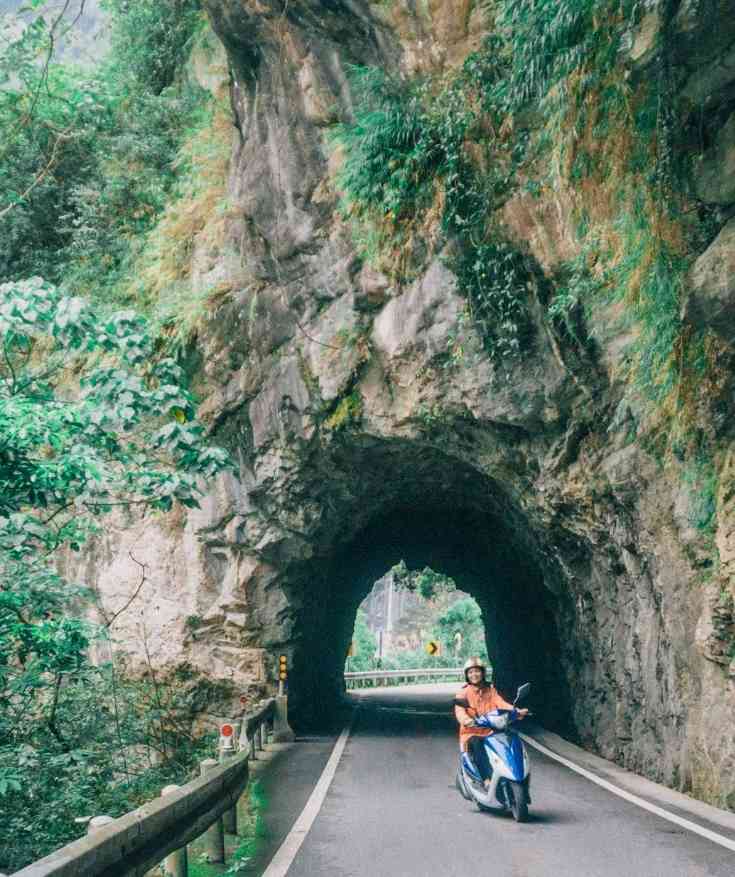 Below are the spots that you will come across while driving Taroko National Park on a motorbike:
Scenic Trails: Xiaozhuilu, Huide, Jiuqudong, Baiyang, Shakadang, and Yanzikou
Hiking Trails: Dali Datong and Huoron Pavilion
Mountaineering Trails: Mt Hehuan Main Peak, Mt. Shimen, Lushui Wenshan, and Old Zhuilu
Overall, my experience of driving a motorbike through Taroko National Park for 6 hours was super fun except that I tripped on the motorcycle — I wasn't even moving!
With this, I slightly damaged the motorcycle and had to pay NT$2000 ($67 USD). The motorbike rental people won't relent despite my trusted and effective bargaining skills but I gave in. I really did trip anyway.
Day 12: Yehliu, Shifen and Jiufen
This is probably the most touristic activity I've done in my entire traveling life. I joined KKday on a day tour from Taipei to Yehliu, Shifen and Jiufen because these are the attractions that are easy to reach from Taipei. Below is the summary of the tour:
Head out from Taipei to the charming Taiwan northern coast. Take a day tour to Yehliu Geopark, famed for its unusual rock formations, including the iconic "Queen's Head."
Visit the quaint village of Shifen. Wander along the old train tracks and winding lanes. Make a wish, whether it be for love, wealth, or health, before releasing your own sky lantern.
Eat your way through Jiufen with delicious street food. Get surrounded by buildings and old streets bursting with character and culture. Browse stalls selling interesting knick-knacks. Explore Taiwan's most popular attractions, all in one day!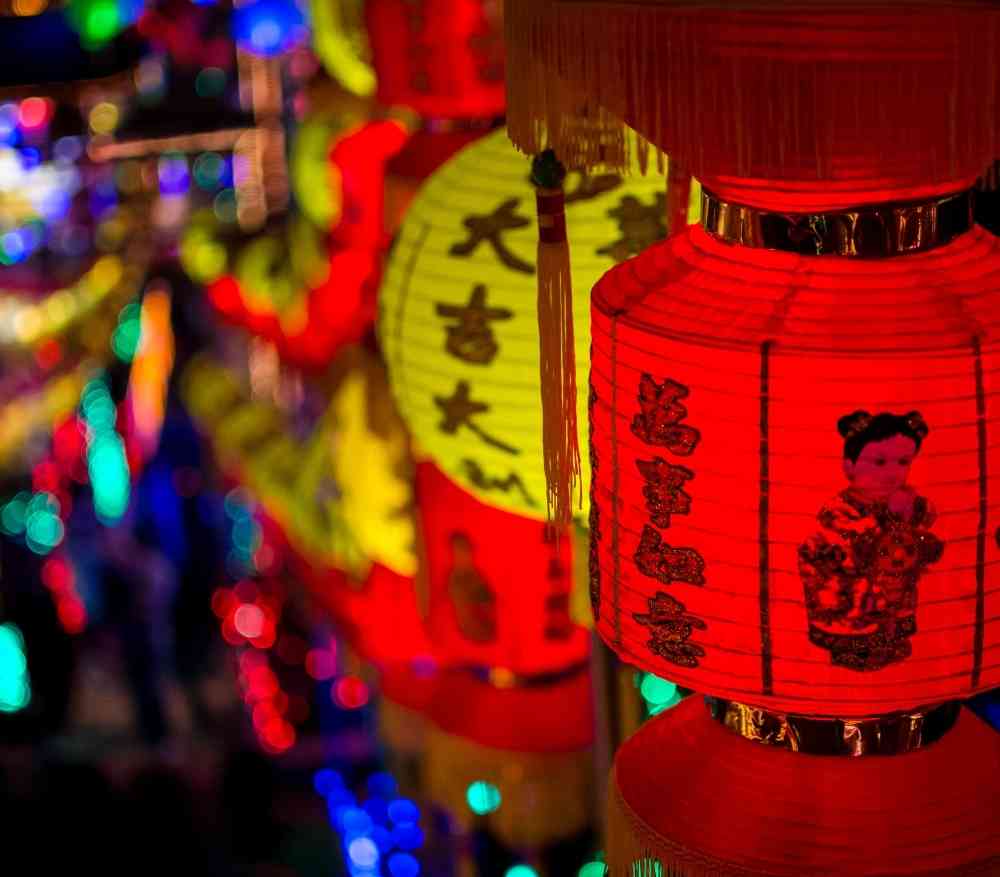 Yehliu Geopark
Yehliu Geopark has quite a number of unique geological formations including the iconic "Queen's Head," and is located along a cape stretching out from the town of Wanli.
There were so many people and the whole place smelled like urine. I've seen a lot of Taiwanese people peeing in 'you're-not-supposed-to-pee-in-here' places but Yehliu Geopark stank like sh*t.
Aside from the pee smell, the daily number of visitors in this park is not controlled at all. The place is so crowded it will be hard to go around and understand what the park is all about.
If you don't want to sign up with a tour agency, you can take a bus from Taipei West Bus Station Terminal A. This is located at the Taipei Main Station.
The ticket costs NT$96 ($3 USD) to Yehliu Geopark and will take 90 minutes. The entrance fee to the park costs NT$80 ($2.68 USD).
All in all, you will spend NT$260 ($8.71 USD) when you DIY Yehliu Geopark.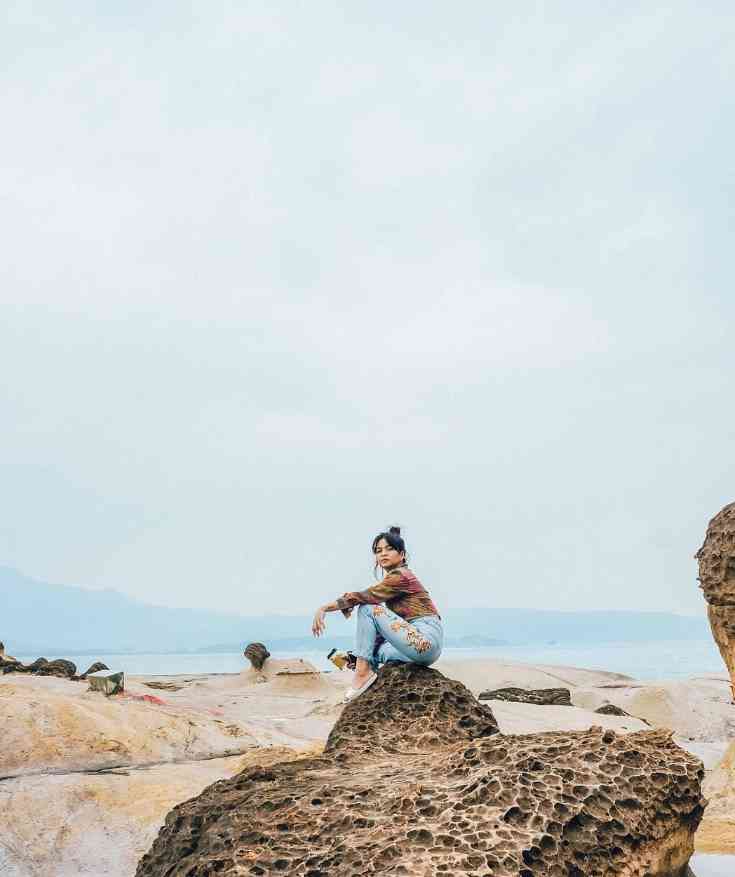 Shifen Old Street and Shifen Waterfall
Originally built for transporting coal during the Japanese era, the station and tracks run straight through the village of Shifen.
Today, marketplaces surround the train tracks. Next to it is the Shifen Waterfall, a 40-meter tall body of water that's considered one of Taiwan's most scenic natural resources.
The food in the old street! I had these amazing chicken wings stuffed with rice and an ice cream roll (basically ice cream with shaved peanuts wrapped like a crepe) near the train station.
Another interesting thing about Shifen Old Street is the lanterns. During the old times, the lanterns are used to send military signals but today, their purpose is to send your wishes to the Gods.
It is believed your wish will come true as it flies to the skies. You will see a lot of people writing their wishes on the lanterns and letting them fly in the sky.
If you are curious to know, I did not purchase a lantern and submitted it to the ritual because I found it pretty expensive (and unnecessary). I was okay with watching, observing, and knowing.
The Shifen Waterfall is also amazing to see – you better not skip this! If you want to do this on your own, follow the steps below:
From Taipei Main Station, take a northbound train towards Ruifang Station. Don't tale Keelung-bound trains because you need to transfer to Pingxi Line. From there, purchase a ticket for NT$52 ($1.74 USD).
The entrance fee to the Shifen Waterfall is NT$80 ($2.68 USD). You can go to the Shifen Old Street without fees.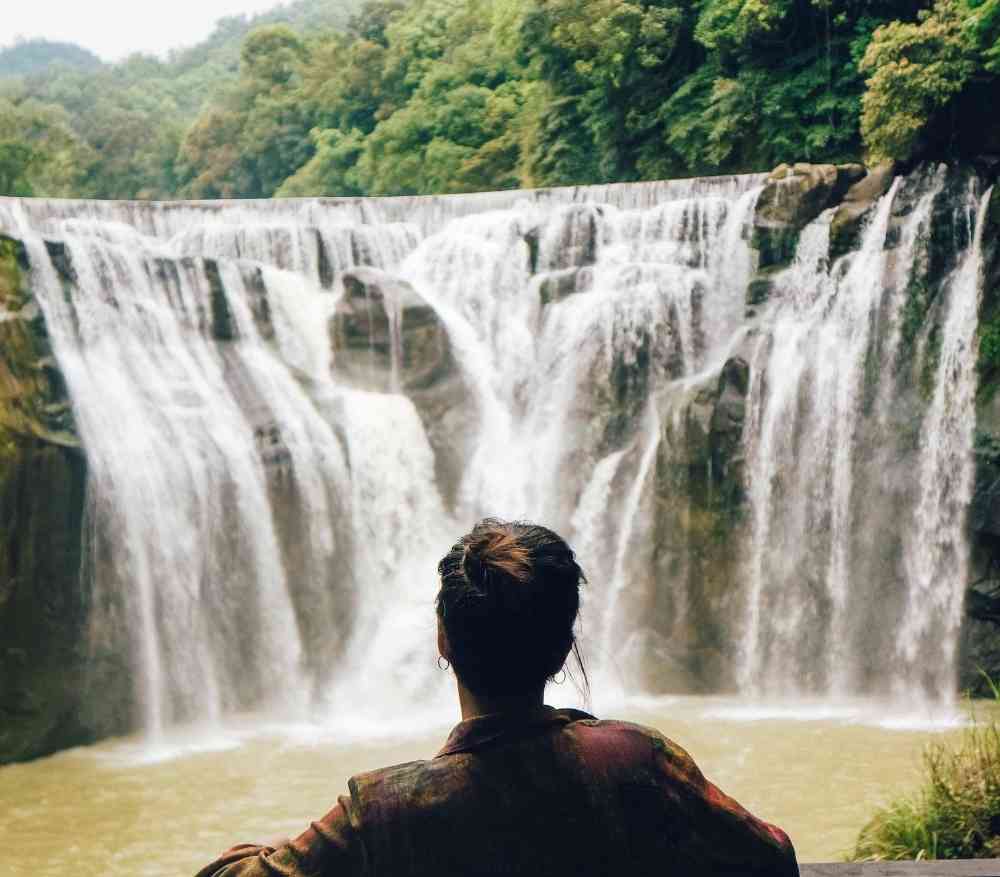 Jiufen
During the Qing Dynasty, Jiufen is an isolated village until the Japanese discovered gold here in 1893. The town became developed because of the gold rush. If you are familiar with Spirited Away, the animated movie was set here.
Food, food, and food. Upon arrival in Jiufen, I made sure I put a NT$200 ($6.70 USD) budget for food. From cakes to ice cream rolls to pork buns to veggie meat that looks like a brain to ice cream rolls again, I was able to eat the best food there is in Jiufen.
This should be your main goal when visiting this area (on top of the Instagrammable pics, of course). What I didn't like about this experience was that it was raining pretty hard but that's actually on me for not checking when is the best time to visit.
Day 13-14: Taipei, my new favorite city
Why have I never been to Taipei before? I've been missing this city all my life! Okay, this is the last time I will talk about food but food — wow, the Taiwanese people have been so creative in this department.
Everywhere you look, there's something interesting. I felt like stopping in every small stall I see just to check out what they were selling. And my fear, of course, I had the urge of buying food even if I wasn't hungry. This, I think is the most unhealthy habit I do while traveling.
There are so many things to do in Taipei that I can recommend but I will only give you two so you won't panic.
Drinks at Revolver
It was a 20-min walk from our hostel but we insisted on seeing the local nightlife. This is not something you will call really local because most of the people here are ex-pats but it's a good crash course on the nightlife in Taipei.
The drinks are pretty expensive. The cheapest drink you can find is their local brew beer that costs NT$150 ($5.02 USD). All the rest (including hard drinks) are above that price.
Eat a guabao (or two) at Lan Jia
This is one of the craziest I did for food. Lan Jia is completely out of the way in my every day Taipei route but I went here twice.
The second one was even 4 hours before my flight! I shouldn't be doing that but I have never eaten anything like Lan Jia's guabao.
When reading travel guides, we often see a lot of recommended things to do and I don't want to do that. Travellers, especially those who have limited travel time need to focus on something that's worthy so I won't give you a huge list for Taipei!
If you are looking for more things to do in Taipei, please refer to my other blog posts about Taipei.
I also had the privilege to do CouchSurfing in Taipei. I've couchsurfed in many cities in the world but I didn't know it was a thing in Taipei.
Most of the hosts are foreigners but I try to avoid that whenever I am traveling. I need to stay with a (real) local in order to complete the experience in each country I go to.
I'm a firm believer of the 'you attract the person that you are' adage. In Taipei, I was fortunate enough to be hosted by a very kind, creative, and beautiful person named Liou. He is 100% Taiwanese and is into many things that are related to positivity and improving your well-being.
I will write a separate article about this Couchsurfing experience in Taipei because it really deserves a dedicated post!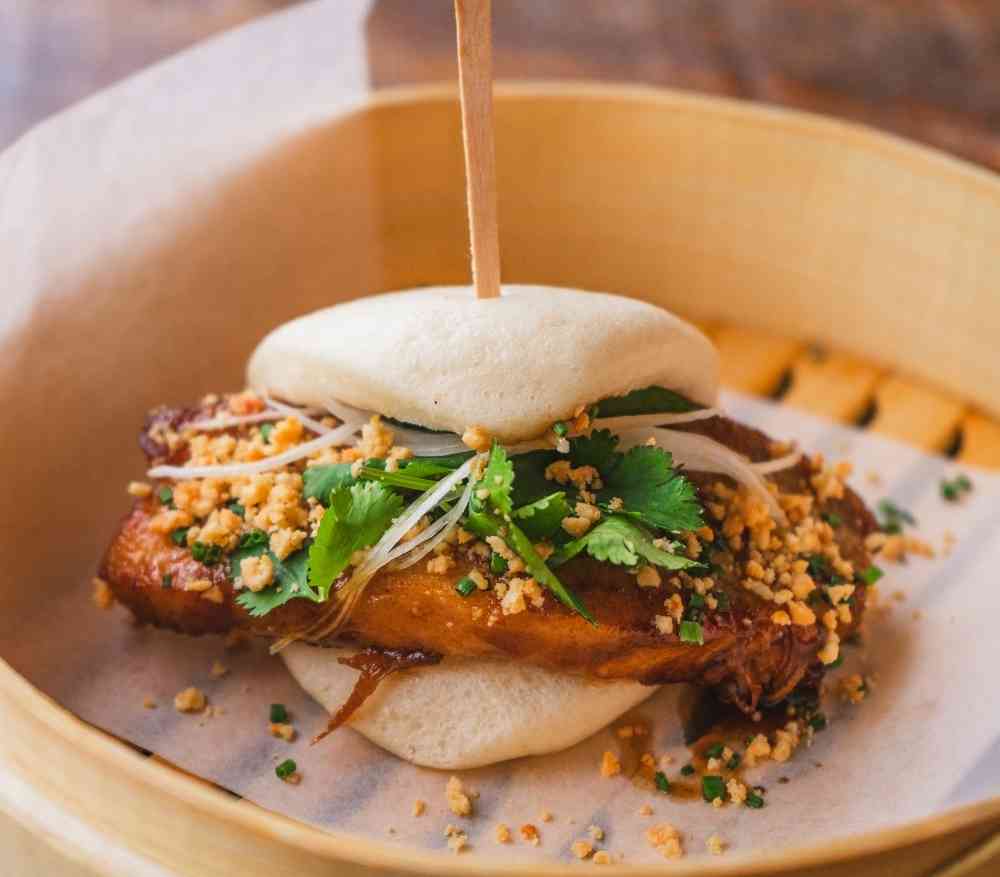 What I didn't do in Taiwan (but should've)
Now 14 days is not enough for me to explore a whole country so there are a bit of the so-called 'regrets'. If I had double the time, I will definitely not miss the following:
Kenting National Park, a haven of snorkeling and diving in the south
Sun Moon Lake, is the largest body of water in Taiwan.
Lanyu, the home of the Tao tribe
Kinmen, well-preserved imperial Chinese monuments.
Lugang, Taiwan's most attractive old town
Dajia Mazu Pilgrimage, an animated seven-day parade circuit between the revered Mazu temples in Dajia and Xingang.
Tainan, Taiwan's old capital
Yushan, northeast Asia's highest peak
Alishan National Scenic Area, home of the spectacular "sea of clouds".
If you have the time, make sure to visit the places above and tell me about them. I am definitely on to planning my Taiwan comeback!
✈️ Ready for your trip to Taiwan? This blog thrives on reader questions so feel free to ask questions! I can also help you customize your Taipei itinerary – just leave a comment below!
Trisha is one of those people who left their comfortable life to travel the world and learn about life. Her style is to stay in one place she likes for 3 months (or more) to know what it feels like to eat, cook, speak, and sleep in another culture that isn't hers. She'd like to believe she's not traditionally traveling but she just chooses to be somewhere else all the time. In no particular order, her favorite cities in the world are Barcelona, Buenos Aires, Hong Kong, Mexico City, and Tel Aviv.