This list of Taipei restaurants is from my endless hunt for unique eats in Taiwan. Taiwan is one of the countries in Southeast Asia that has a great food culture and in this post, I will share with you the list of restaurants in Taipei that I always frequent.
I first set foot in Taipei in 2014. It wasn't really on my radar of places to visit in Asia and it most certainly does not ring a bell to Western travelers.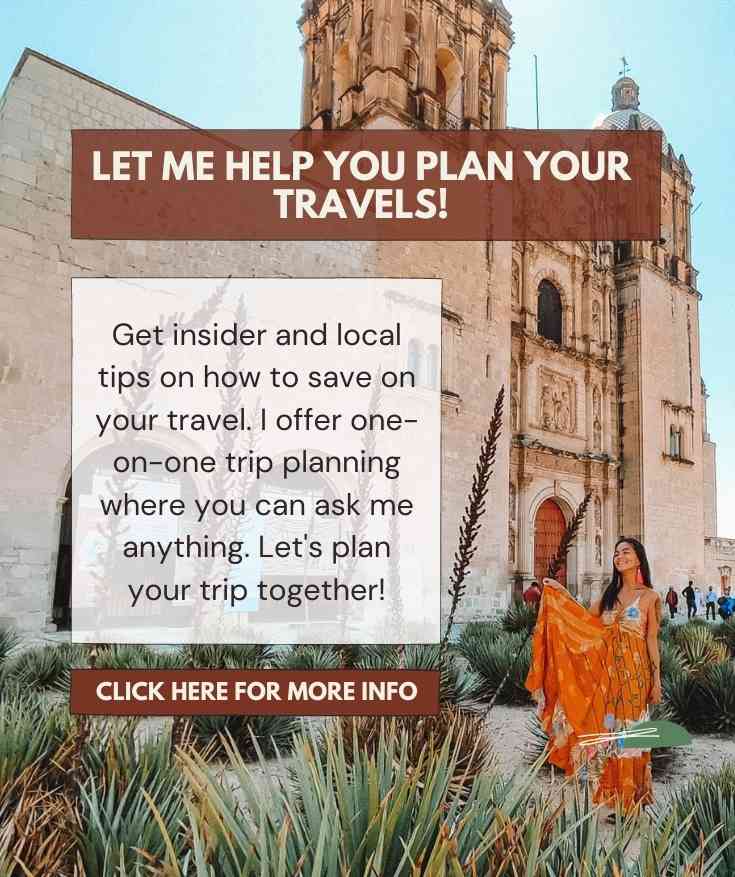 Upon arrival in Taipei, I was able to try dishes here that I never found somewhere else. I would say that the top 10 unique eats in my life were all from Taiwan!
Taipei Restaurants quick links
😋 Taipei food: what do the Taiwanese eat?
The typical Taipei food or Taiwanese dishes that you will come across during your trip include braised pork rice which is pork fat belly served on a bed of rice with hard-boiled eggs. This dish is filling and you will find it everywhere as it is a Taiwanese favorite.
There are also many Cantonese influences on Taiwanese food as well as Japanese and a little bit of South Korean. Taiwan is a country that has re-invented the dishes of their neighbors as their own and believe me, they do it really well!
🍲 Taipei restaurants at a glance
The Taipei restaurants in this list include street food carts that I discovered during my many visits to Taiwan. Some of them are even recommended by my local friends so rest assured that these are the best.
There are many fine dining restaurants here with Michelin stars and these restaurants are included in the World's 50 Best Restaurants. They are over US$100 per set menu but despite the high price tag, I make sure to visit the best ones in every city that I go to.
🏆 The best Taipei restaurants
#1: Adachi: best Omakase sushi
📍 No. 12號, Lane 239, Zhuangjing Rd, Xinyi
💲 tasting menu from $320 USD
Adachi's specialty is raw produce and it is considered one of the best places to eat sushi in Taipei. When dining here, opt for the traditional omakase tasting menu that will introduce you to some of the best seafood dishes in the city such as tuna nigris.
Order a sea urchin dish and pair it with the finest house sakes by Chef Adachi, who is by the way, always present in the restaurant and attentive to diners' needs.
#2: Din Tai Fung: best xiaolongbao
📍 110, Taiwan, Taipei City, Xinyi
💲 from $20 USD
Xiaolongbao is definitely a favorite in Taiwan. It's steamed buns stuffed with meat (bao). Xiaolong is the bamboo steam basket in which this iconic Asian dish is cooked. There are many different types of Xiaolongbao but for a gourmet experience, Din Tai Fung is the place!
Din Tai Fung has many branches all over Taipei (and all over the world). It is an institution in Asia – everyone loves Din Tai Fung! Apart from the xiaolongbao, you can also order their noodles. Many of my Taiwanese friends love the noodles here!
#3: Vicky's BBQ House: best buffet
📍 10491, Taiwan, Taipei City, Zhongshan
💲 buffet from $15 USD
Now if you are looking for a great barbecue buffet with a show, Vicky's BBQ House is a must. You can eat all you can for as low as US$15 per person or you can also order a la carte (less than US$10 on selected items).
The kitchen has an open layout so you will see all the action, starting from the imposing round bbq grill (pictured below) that is truly an Instagrammer's favorite scene.
#4: Haidilao: best hot pot
📍 110, Taiwan, Taipei City, Xinyi
💲 from $15 USD
Hot pot is another dining tradition in Asia where you will be brought a big boiling pot placed on the built-in stove on your table. You will choose the ingredients you want for your hot pot and voila – you will be the one to cook the hot pot yourself!
This is a great dining experience for those who love to cook and have long lunches/dinners. It is definitely an interactive way of dining in Asia and it is popular for special occasions like birthdays.
Haidilao has many branches within Taipei and almost exclusively serves hot pot, which is a good thing. Their menu is not overwhelming and this is the best place to go for experiencing hot pot, especially for first-timers.
#5: Da-Wan: best yakiniku
📍 104, Taiwan, Taipei City, Zhongshan
💲 from $15 USD
⭐ 1 Michelin star
Yakiniku is the Japanese version of Korean BBQ. You will order a few types of meat and you will grill them yourself on the griddle mounted on the tables.
For every meat you order, a selection of vegetable sides comes with it. You can also order small sides such as rice to go with your yakiniku!
Da-Wan is definitely the best yakiniku place in Taipei, not only because of their Japanese bbq but also for other specialties like sake (US$13 a pot).
They also serve unqiue black currant cocktails that they mix with soda water, oolong tea, calpis, and orange juice, all at US$6. Lastly, don't forget to try their Umeshu drinks menu, especially if it's your first time in Asia!
#6: Moon Beer Loves Danceing: best burgers
📍 No. 225號, Section 2, Keelung Rd, Da'an
💲 from US$20
Moon Beer Loves Danceing is one of the newest Taipei restaurants that comes with a twist. Their specialty? Multi-colored burger buns! Here, you can order small sliders of pink, blue, and lime green buns that are not only visually pleasing but tastes as it looks!
This is a good option for those who are longing for American pub food. They also have a great selection of artisanal and national beers. Moon Beer Loves Danceing is recommended for friends traveling in groups who want to have an afternoon snack in Taipei.
#7: Raw: best Taiwanese fine dining
📍 No. 301號, Lequn 3rd Rd, Zhongshan
💲 tasting menu from $60 USD
Raw is the brainchild of none other than the great Andre Chang who wishes to showcase how the Taiwanese cook with ingredients available in every season. Porridge, scallops, cauliflower couscous, remoulade, and oyster bearnaise are some of the ingredients that star Raw's menu.
If you are planning to dine at Raw, it's best to order their tasting menu (US$60) to have a peak into Andre's carefully curated menu by the season. The tasting menu also includes drinks that will go perfectly with every dish served.
#8: Jin Feng: best braised pork rice
📍 No. 10, Section 1, Roosevelt Rd, Zhongzheng
💲 from $10 USD
Braised pork rice is another common dish that you will encounter in every restaurant in Taiwan. It consists of braised fatty pork, served with hard-boiled eggs and topped on a bed of white rice.
It is a traditional Taiwanese dish that is tasty, simple, and easy to eat. Jin Feng is a restaurant that specializes in braised pork rice (believe me, they have a ton on their menu) but they also serve other Taiwanese dishes such as noodles.
#9: Lan Jia: best gua bao
📍 No. 3, Alley 8, Lane 316, Section 3, Luosifu Rd, Zhongzheng
💲 from $7 USD
Lan Jia is my favorite of all the Taipei restaurants. Their gua bao is the best and they are always cooked fresh! The lines are always long here so expect to wait at least 15 minutes. They do serve the gua baos fast so you won't wait longer than that.
There is a seating area inside but Lan Jia is known as a curbside takeaway joint. They have a small kiosk outside the restaurant for those who don't want to wait for a table. Gua baos are easy to eat and you can have them on the go.
#10: 墨潮青蛙撞奶: best bubble tea
📍 No. 10號, Lane 316, Section 3, Luosifu Rd, Zhongzheng
💲 from $5 USD
This bubble tea joint may not have an English name but it is the Taiwanese people's go-to when it comes to bubble tea. It is right across Lan Jia Gua Bao so after falling in line for your gua bao, make sure to pair it with a bubble tea!
Bubble teas are very iconic in Asia and they are not as sweet as that you'd have back home. The line here is also pretty long (10 minutes wait) but they have an efficient way of serving all their customers in a swift manner!
#11: Right Ice Cream: traditional Taiwanese desserts
📍 No. 54號, Lane 36, Section 4, Bade Rd, Songshan
💲 from $7 USD
Taiwan is known to have re-invented the dishes from their neighbors and taking it as their own. One of the most notable fusions and original cuisine in Taiwan are their desserts – from rolled ice cream to tapiocas, dessert meals are easily found all over the city and they are so creatively made!
Right Ice Cream is a cute dessert restaurant in the Songshan district with different varieties of sweets starting at US$1.50. Most of the bowls are generously served so you can sit here and share a special ice cream, especially during the heat of the day.
#12: Impromptu by Paul Lee: experimental cuisine
📍 B1, No. 3號, Lane 39, Section 2, Zhongshan N Rd, Zhongshan
💲 tasting menu from US$120
Located in the Regent Hotel Taipei, Impromptu by Paul Lee is a fine dining restaurant and has a great following not just in Taiwan, but all over the world.
Many food enthusiasts make sure to pop by Impromptu to try its ever-changing seasonal set menus. You can come here at different times and taste different food!
There are many different types of fixed, set menus to choose from and they are pretty affordable. To have an idea of the current prices, see below, all on a per person rate:
Tasting menu: $120 USD
Wine pairing: $60 USD
Cocktail pairing: $40 USD
Full pairing: $66 USD
Upon arrival, get a hold of their cocktail menu featuring classic cocktails such as Pisco Sour, a traditional drink from Peru. Other cocktails to try include Ivy Gimlet (vodka, mint, lime, sugar), Hemingway Daiquiri (rum, lime, grapefruit, maraschino), and the Bramble for the classic drinkers which consist of gin, lime, and mure.
#13: Le Palais: best Chinese
📍 103, Taiwan, Taipei City, Datong
💲 tasting menu from $90 USD
A fusion of Cantonese and French cuisine (go figure), Le Palais is a fine dining restaurant in Taipei that prides itself on high-quality ingredients. The US$90 set menu changes on the season and the dress code here is strictly formal.
This is an ideal restaurant for those who are looking to try the best dim sum in the country and other remarkable Chinese dishes with a twist. This is also a restaurant where you will learn about the culture of Chinese banquet cuisine.
#14: Logy: best Asian cuisine
📍 106, Taiwan, Taipei City, Da'an
💲 tasting menu from $136 USD
Logy has been on the list of the best restaurants in Asia and ranked #24 in 2021. Although the head chef is trained in Japanese cuisine and techniques, you will see many different variations of Asian cuisine on their menu.
Below is some key information on the tasting menu when dining at Logy, all on a per person rate:
Tasting menu: US$125
Alcohol pairing: US$58
Wine pairing (7 glasses): US$91
Wine pairing (9 glasses): US$125
Nonalcoholic pairing: US$58
#15: Ya Ge: Hong Kong-style cuisine
📍 No. 158, DunHua N Rd, Songshan
💲 from $57 USD
⭐ 1 Michelin star
Located in the Mandarin Hotel, Ya Ge is a fine dining restaurant that specializes in Cantonese food and Hong Kong-style dishes. The menu stars barbecue dishes such as black pork with honey, Chinese herbal chicken, and roasted Australian wagyu beef cheek.
There is also a great selection of dim sum like the Australian abalone (US$20). When in Ya Ge, make sure to order the seasonal set menu, a 7-course meal that costs US$132 per person.
#16: Mume: Taiwanese-Nordic fusion
📍 No. 28, Siwei Rd, Da'an
💲 from $85 USD
Mume's name is derived from Taiwan's national flower and it literally translates to "pure blossom." The chef at Mume worked in Copenhagen's Noma, a constant nominee in the top 10 best restaurants in the world.
The cooking techniques at Mume focus on rare Taiwanese ingredients with a European touch. The wagyu beef tartar is definitely a best-seller as well as their mahi-mahi and green apple crepe.
#17: Shoun RyuGin: Taiwanese kaiseki
📍 10491, Taiwan, Taipei City, Zhongshan
💲 from $135 USD
Kaiseki is a set meal of Japanese origins mostly served before a tea ceremony. Traditionally, it comes with steamed rice (meshi), a soup (shiru) and a mukozuke. It is haute cuisine in Japan that has traveled to Taipei.
Of course, at Shoun RyuGin, the kaiseki was re-invented for the Taiwanese taste. Below are the prices of set menus at Shoun RyuGin:
Full course meal: US$226
Short course: US$160
Tea pairing: US$60
Wine pairing: from US$93
#18: Danny's Steakhouse: best steak
📍 No. 58, Lequn 3rd Rd, Zhongshan
💲 from $50 USD
As you've seen many Asian Taipei restaurants on this list, let's focus a little bit more on some American favorites. The go-to steak place in Taipei is Danny's Steakhouse, a casual restaurant that also has other American food.
Starting at US$50, you can get a good steak cut (USDA approved). Some notable steaks on the menu include the Australian Wagyu Ribeye Steak (US$83) and the USDA prime ribeye steak (US$56).
#19: Tairroir: nature-inspired Taiwanese
📍 10462, Taiwan, Taipei City, Zhongshan
💲 tasting menu from $120 USD
Another French-inspired restaurant in Taipei, Tairroir's head chef trained Odette in Singapore but is from the Taichung area of Taipei – a part of the country that is known for its notable and unique cuisine.
When in Tairroir, the best thing to order is their 9-course tasting menu that is different for lunch and dinner, both of which regularly change depending on the seasons.
The lunch set menu starts at US$112 while the dinner menu costs US$179 per person.
Trisha is one of those people who left their comfortable life to travel the world and learn about life. Her style is to stay in one place she likes for 3 months (or more) to know what it feels like to eat, cook, speak, and sleep in another culture that isn't hers. She'd like to believe she's not traditionally traveling but she just chooses to be somewhere else all the time. In no particular order, her favorite cities in the world are Barcelona, Buenos Aires, Hong Kong, Mexico City, and Tel Aviv.