Putting together a Taipei itinerary is a little bit challenging if you don't know what you are expecting. I visit Taipei pretty often and in this article, I will show you how to realistically tour Taipei for 5 days.
???? Reader Mail: Hi Trisha! Thank you for all the tips on the blog. My name is Julia and this is my first trip to Asia. I am really scared and at the same time excited. Thanks to your blog, I am able to gain the confidence to go to Asia on my own.
I read about Taiwan a lot in your blog and I decided to add it to my Asia trip. Do you have a 5-day Taipei itinerary that I can look into for reference? I love all your advice and it all seems doable. So far, the best and most clear blog that I found on the Internet!
Thank you so much for all your help. Please know that young girls like me look up to you – I love your life!
-Julia, San Francisco, CA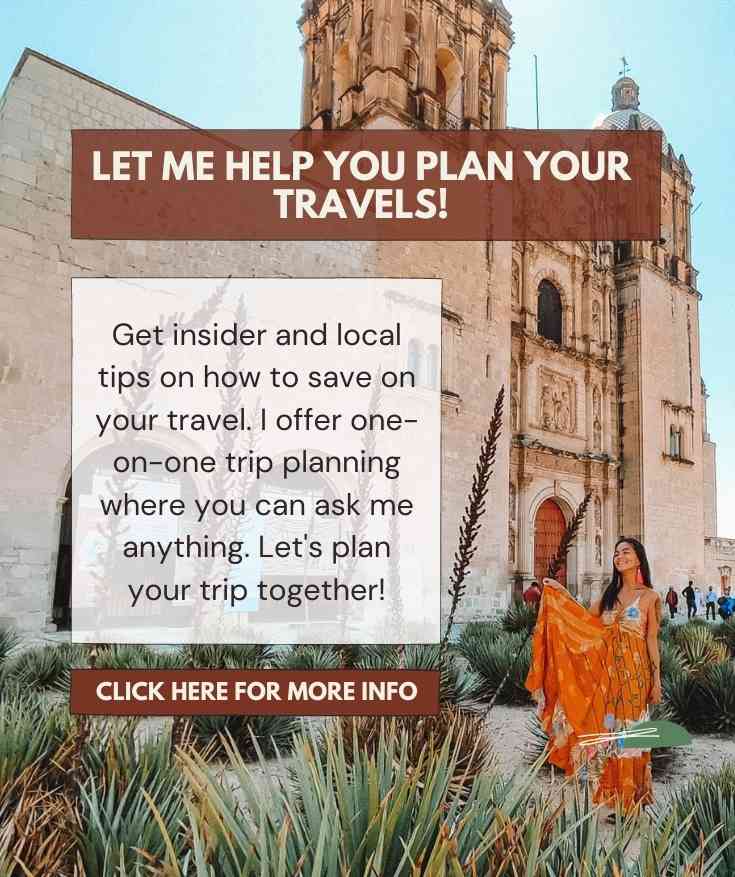 ✨ Is Taipei worth visiting?
ABSOLUTELY! Taipei is in the top 5 of my favorite places to visit in Asia and I am not just saying it – I really love Taipei! Aside from its affordable prices, I never felt strange traveling Taipei solo. The people are so friendly and I always feel welcomed when I visit.
As you know, I am a fan of eating and food is very important for me when traveling. In this case, Taipei is one of those destinations that always gives me a full culinary experience. There are many dishes and snacks here that you won't see anywhere else in the world!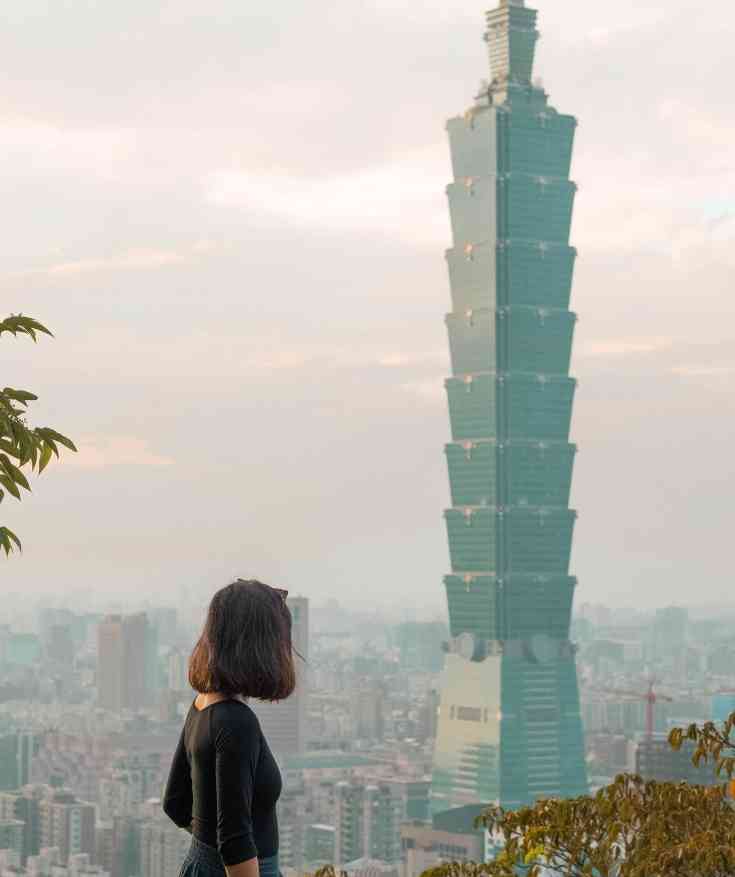 ???? How many days should I spend in Taipei?
I would suggest 5 days as the minimum number of days to get the full Taipei experience. Within these 5 days, you will be able to see all the important landmarks and attractions, that will make you knowledgeable about Taipei.
Taiwan is a small country so if you have more time, I would encourage you to explore other parts of Taiwan. The train rides are short and convenient but anyway, you should spend more time in Taipei because this is the center of the Taiwanese culture.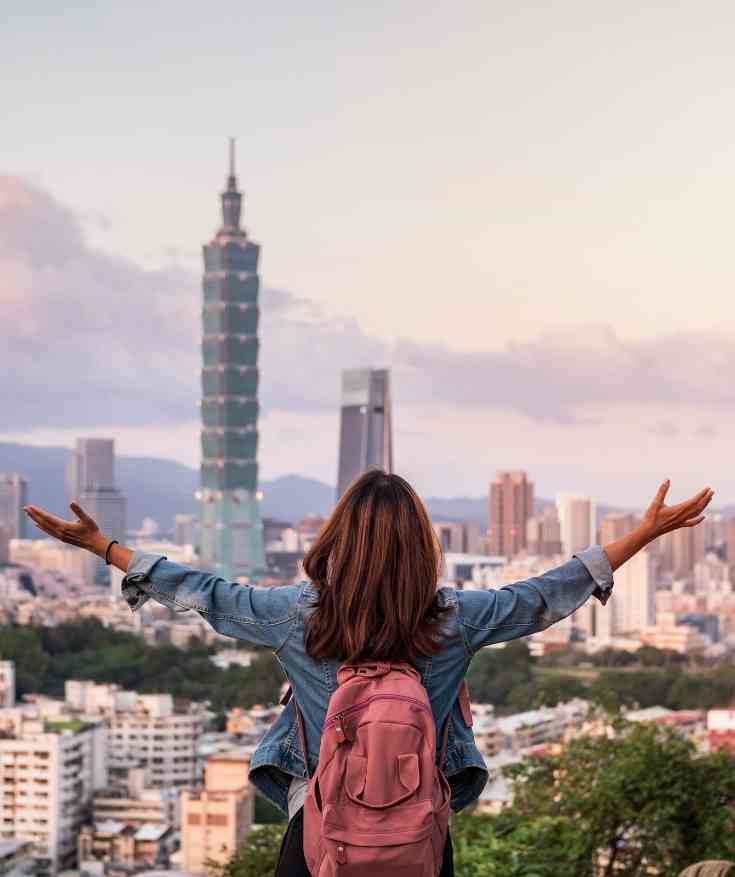 ⏱️ Are 3 days enough in Taipei?
Not really. I put 5 days here because days 1 and 5 are for arrival and departure. Surely, you can't force yourself to do something right away, especially if you are arriving from North America or Europe.
I did not load this Taipei itinerary with impossible timelines so I assure you that you can follow this day-by-day itinerary as it is. You also don't have to worry about doing them on your own as I included a few tour companies you can book with for your trip to Taipei.
You might also like:
???????? Taipei itinerary: how to spend 5 days in the city
Taipei itinerary day 1: arrival
To get to your hotel in Taipei, you can get a private airport car service that costs US$26. These cars are comfortable and will take you straight to your hotel. Alternatively, you can also take the Airport train service which costs US$6 (one-way).
Depending on which neighborhood in Taipei your hotel/accommodation is located, there will be a train stop as Taipei has a very efficient transportation system.
Check-in your hotel
Check-in time in Taipei is usually from 12:00 – 2:00 PM. If you arrive before this time, you can simply leave your suitcase with the receptionist. They will give you a tag for your suitcase.
If you arrived right on time, do your check-in and freshen up. You can even take a nap as you may have small jetlag especially if you are coming from the USA or Europe. Bear in mind there is at least a 12-hour time difference between Taiwan and the US so take this chance to settle down.
Depending on which hotel in Taipei you are staying at, there should be a restaurant within the premises. The concierge can also give you some options for quick bites near your accommodation. I recommend opting for street food on your first day in Taipei!
Sunset drinks at Morton's Sky Bar
After taking a nap and freshening up, take it slowly by seeing one of the most important landmarks in Taipei first – the Taipei 101. It is the second tallest building in the world and can be seen from anywhere in the Taipei City center.
I always go to Morton's Sky Bar since they have a more open layout and you can see Taipei 101 very well. This is also one of the best sunset spots and rooftops with a view of Taipei 101. Sip on some cocktails and get ready for a nice dinner!
Other rooftops for the best views of Taipei 101:
All these rooftop bars also offer dinner menus so if you are too tired on your first day, you can also eat in these restaurants although they are more expensive than other restaurants in Taipei that I will recommend in this itinerary.
Taipei itinerary day 2
Most hotels in Taipei will have breakfast included with your nightly rate so take advantage and always eat breakfast at your hotel. This way, you don't have to spend extra on food.
Taipei City Tour (6-8 hours)
This Taipei city tour (US$140) is a must since you will be visiting all the important landmarks in the capital. The tour guide will pick you up at your hotel at 9:00 AM and start explaining the culture and history of Taipei.
The highlights of this tour include the Chiang Kai-shek Memorial Hall and Longshan Temple, both of are which important sights not just for tourists but for the history of Taiwan.
You will head to the National Palace Museum to see some tours, exhibitions, and art galleries – they usually have different exhibitions per month. After that, you will head to the neighborhood of Beitou to visit the Beitou Hot Spring Museum and the Lin An Tai Historical House.
The tour guide will also take you to lunch at one of the most popular food chains in Asia, Din Tai Fung where you will get a first taste of the legendary xiaolongbao.
This Taipei tour will end at around 4:00 PM and by then, you can go to your hotel to rest and freshen up.
Dinner at Shilin Night Market
Shilin Night Market might be a tourist spot but this is also where the locals eat, sit down, drink, and chat on regular evenings. There will be rows of food stalls in this area so all you have to do is walk around and choose a snack that interests you.
To be honest, Shilin Night Market is where I've seen snacks that I haven't tried anywhere else so you will have the liberty to choose out of curiosity. In markets like this, I always go for the weird and exotic snacks but if that's not to your liking, there are traditional Taiwanese food here.
A must-try is Taiwan's rolled ice cream – there isn't anything like it anywhere in the world!
Taipei itinerary day 3
On day 3, you will have the liberty to do a day trip to nearby attractions in Taipei. The day trips last up to 8 hours and it would be great to have just one 8-hour activity for the day.
Day trip to Pingxi and Jiufen
Now, these two places are also not to miss when in Taipei. The Pingxi and Jiufen day trip costs US$115 and the driver will pick you up at your hotel at 9:00 AM. Make sure you've had your breakfast by then!
On the way to these two areas, you will see beautiful landscapes and amazing ocean views of the coast. The drive from Taipei to Jiufen is 37 minutes, so you won't stay long in the tourist van.
Jiufen is very popular for the Japanese movie "Spirited Away," so I would advise you to watch this before you go to Taipei! You will spend at least 2.5 hours in Jiufen where you can wander the narrow streets and sample Taiwanese snacks.
There are so many markets here and this is actually my favorite destination in Taiwan! I really love the structure of the small shops and narrow alleys. I can eat all day here!
From Jiufen, you will head to Pingxi (40 minutes drive). Pingxi is well-known for the yearly Chinese Lunar New Year Lantern Festival where the locals fly thousands of lanterns in the air.
The guide will give you an overview of how it works and you will be able to fly your own lanterns! You will need to write your wishes on the lantern as the Taiwanese people believe that the Gods will reach your wishes (and grant them) through the lanterns.
You will have at least 2 hours in Pingxi. After flying the lanterns, you can go around and look at the markets and shops in Pingxi. What's very interesting is that it is located on a train rail so you will also see a lot of local life while walking around Pingxi. Lastly, you will visit the Pingxi Waterfall, just a 3-minute walk from the train rails.
You will arrive in Taipei 6 pm at the latest since the traffic going in Taipei will be really heavy. All tour buses and day trips from Taipei go back to the city at this time.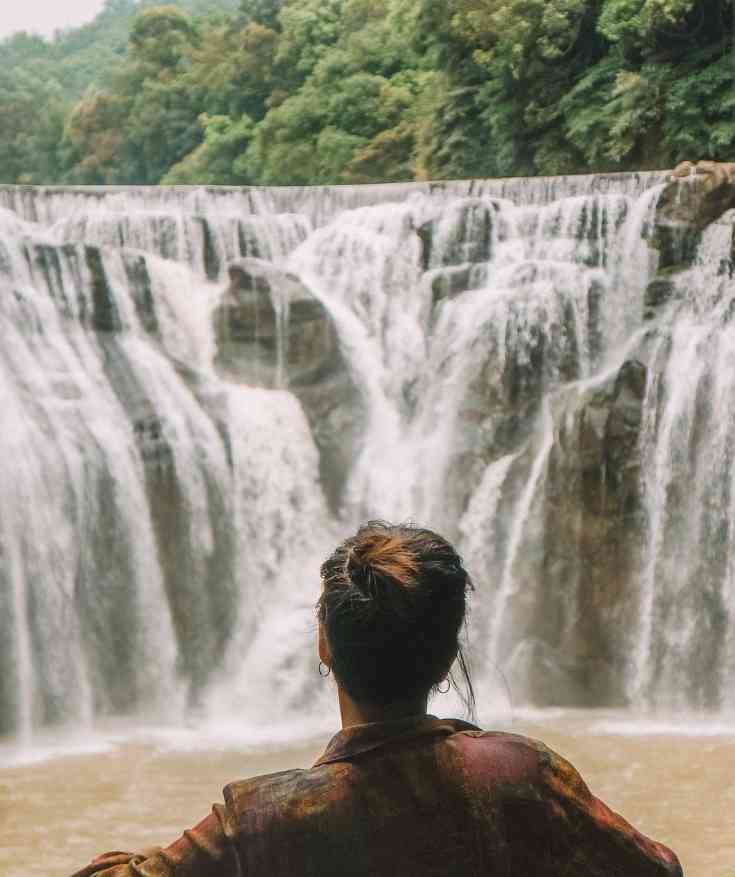 Dinner at RAW
Raw is the brainchild of none other than the great Andre Chang who wishes to showcase how the Taiwanese cook with ingredients available in every season. Porridge, scallops, cauliflower couscous, remoulade, and oyster bearnaise are some of the ingredients that star Raw's menu.
If you are planning to dine at Raw, it's best to order their tasting menu (US$60) to have a peak into Andre's carefully curated menu by the season. The tasting menu also includes drinks that will go perfectly with every dish served.
Raw has 2 Michelin stars and it is mandatory to reserve if you want to dine or drink here.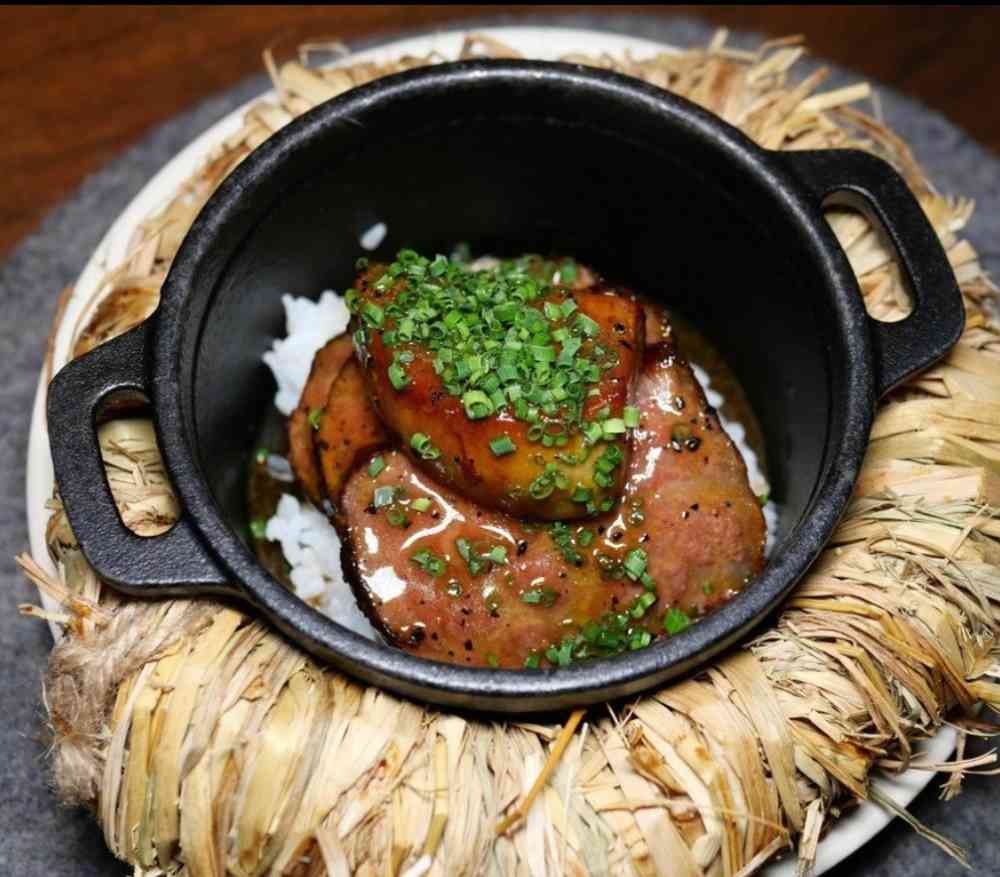 Taipei itinerary day 4
Day trip to Taroko Gorge
On day 4, you can do a day trip to Taroko Gorge National Park by train. This costs US$114 and lasts up to 10 hours. Within the park, there are already many things to do but make sure to wear proper outdoor clothing.
Taroko Gorge is located in Hualien, about 2 hours from Taipei City. There will be a brief tour around Hualien and get to see how different this city is from Taipei.
As soon as you reach the park, you will explore the Shakadang Trail and see spectacular scenery at the Cihmu Bridge. After the outdoor adventure, you will be taken to a local lunch place in the area and it is included in this package.
Dinner at Mume
Mume's name is derived from Taiwan's national flower and it literally translates to "pure blossom." The chef at Mume worked in Copenhagen's Noma, a constant nominee in the top 10 best restaurants in the world.
The cooking techniques at Mume focus on rare Taiwanese ingredients with a European touch. The wagyu beef tartar is definitely a best-seller as well as their mahi-mahi and green apple crepe.
Cocktails and drinks at Closet
Closet Bar is one of the coolest local hideouts in Taipei where you can sample different types of cocktails. While there are many bars in Taipei, I chose Mume to be part of this Taipei itinerary so you'll know where the cool kids hang out. Mume is the place!
Although it is a little bit fancy and upper-scale, Mume is definitely a bar in Taipei that you would want to check out because of its mega cool design and ambiance, creative cocktails, and amazing bartenders. I go to Mume on my own and I always end up making friends after the evening!
Day 5: departure
Depending on what time your flight is, you can squeeze in a 3-hour xiaolongbao cooking class (US$89) before you leave. Xiaolongbao is an iconic dish in Taiwan and in this cooking class, you will learn how to make it and acquire cooking techniques that you can do at home.
If cooking is not your thing, you can also go on a street food walking tour with locals that is only for 3 hours and costs US$44.
These are the two short activities in Taipei that you can do before finally leaving Taipei or you can just opt to stay in your hotel and relax. For spending 5 days in Taipei, I recommend booking Taipei hotels that have pools so you can also get to stay in.
Make sure to be at the airport 3 hours before your flight. By now, you should've arranged your airport transfer or at least know your way from Taipei Main Station to the airport.
I lead many tour packages in Taiwan and Taipei so if you need more assistance in customizing your Taipei itinerary, just get in touch and I will introduce you to my local tour guides!
✈️ Ready for your trip to Taipei? This blog thrives on reader questions so feel free to ask questions about your Taipei itinerary by using the comment box below. You can also sign up for 1-on-1 coaching with me if you need more help!
Trisha is one of those people who left their comfortable life to travel the world and learn about life. Her style is to stay in one place she likes for 3 months (or more) to know what it feels like to eat, cook, speak, and sleep in another culture that isn't hers. She'd like to believe she's not traditionally traveling but she just chooses to be somewhere else all the time. In no particular order, her favorite cities in the world are Barcelona, Buenos Aires, Hong Kong, Mexico City, and Tel Aviv.