☕ Support this blog's honest and transparent journalism. Help us add value to what we are sharing. Keep P.S. I'm On My Way free for all by donating to our coffee fund.
This solo trip to New York guide was written by Talek Nantes, a travel blogger from NYC. In her blog, Talek shares information on unique destinations and provides actionable travel tips and advice to help travelers make the most of their travel time.
The Big Apple, City So Nice They Named It Twice, The City That Never Sleeps, The Empire City, The Greatest City in the World.
New York City has been called many things, but it has never been called dull.
This teeming metropolis of skyscrapers, immigrants, and bravado was always on my radar and now I would experience it. Talk about anticipation!
I always wanted to do a solo trip to New York City from the time I began seeing it on TV as a kid – it was the backdrop for so many shows. It always seemed to me that this was where the cool people hung out.
🚫 Is it safe to do a solo trip to New York?
If there was ever a city that needed no introduction, New York City was it. I loved it.
I had heard that "The City" (that's what New Yorkers call their home as if it was the only city on earth) could be dangerous, but all the time I was there I was never uncomfortable and always felt safe.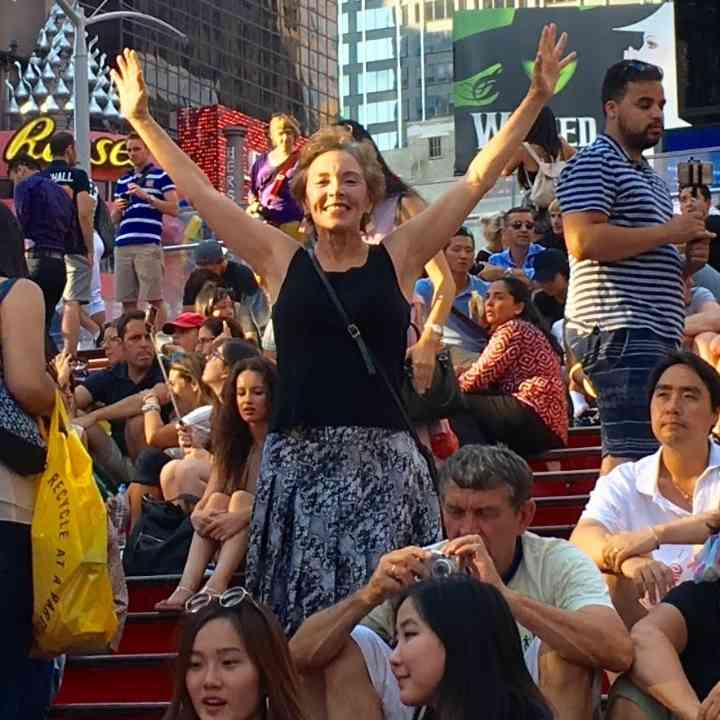 I felt that like any big city if you keep your wits about you and your wallet well hidden, you'll be fine. In fact, NYC is about as safe as any other huge city in the Western world.
Probably more so since I was pickpocketed in Madrid and Rome but not in New York City.
🍎 Is New York good for solo travel?
I quickly discovered that New York really has everything. You want culture, NYC is really the culture capital of the world. Like music?
NYC has the best jazz clubs north of New Orleans, remarkable Latin music in Washington Heights, and amazing dinner clubs like Birdland in Times Square.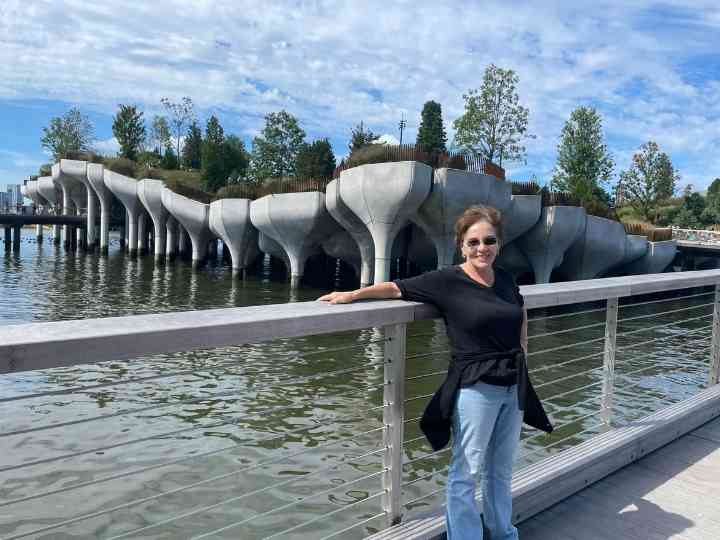 Here you can hear Big Band sounds to your heart's content for a very reasonable cover charge.
New York City is for everyone. This is the gateway city that welcomed millions of immigrants and continues to welcome them.
Today The City welcomes millions of visitors. If you visit one city in the USA, make sure it is New York City and you'll understand why it lives up to its moniker as The Greatest City on Earth.
Other USA solo travel guides that you may like:
🗽 Solo trip to New York guide: safety tips, things to do, where to stay, and more!
Solo trip to NYC: personal experience
As I planned my visit, I made sure to focus on the transportation systems. The subway system is easy to get around and relatively cheap to navigate with a metro pass.
Make sure to buy one at any subway station and download a map. This is the easiest and cheapest way to navigate The City.
I wanted to visit The City because of its unrivaled cultural scene. I love museums and NYC has an abundance: The Metropolitan Museum of Art, The MoMA, Museum of Natural History.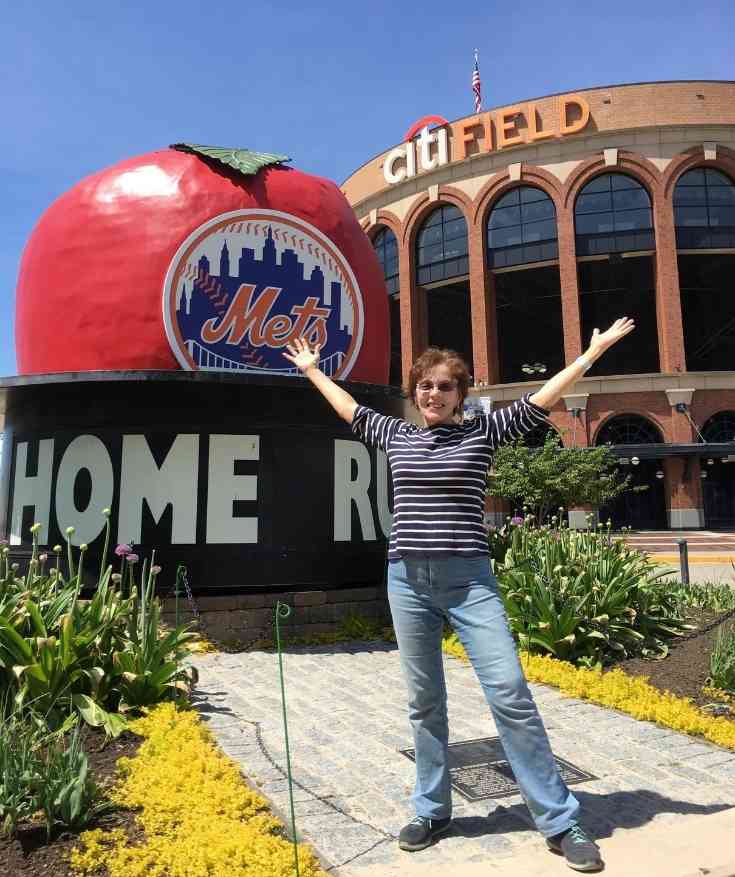 These are the big three but there are about 113 additional world-class museums within NYC's boundaries. The best thing is that many of these museums are free on specific dates, so I found out when and saved a ton.
Best things to do in New York City for solo travelers
Head to Katz's Deli for an authentic knish
When I arrived in New York City, the first thing I did was go to Lower Manhattan and head to Katz's Deli for an authentic knish, a tasty traditional Jewish snack food made of a potato filling surrounded with deep-fried dough.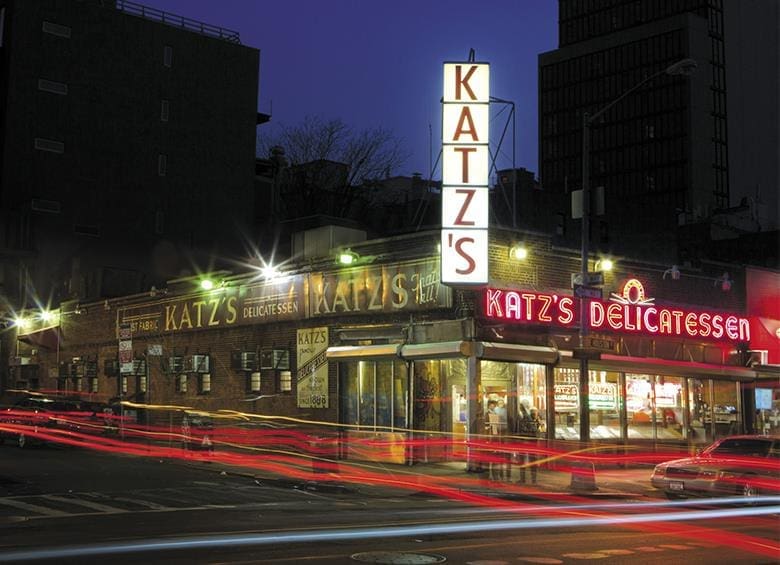 Katz's Deli is a famous restaurant where the movie "When Harry Met Sally "was filmed. NYC has many famous places to eat, and you can visit all of them without spending a fortune.
Get to know the many neighborhoods of NYC
New York City has many distinct neighborhoods, each one with its own charm. Some of my favorites were: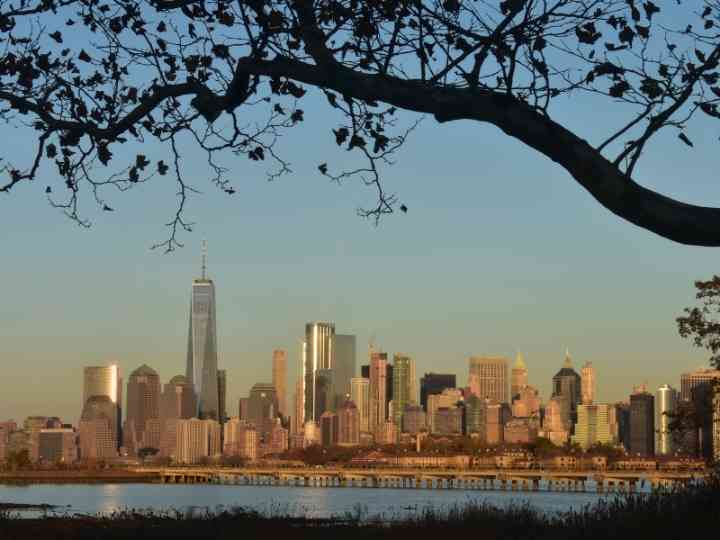 The Financial District
This is where I went to visit the 911 Memorial, Fraunces Tavern, the oldest tavern in the US., and the Brooklyn Bridge which I walked across to see great views of The City.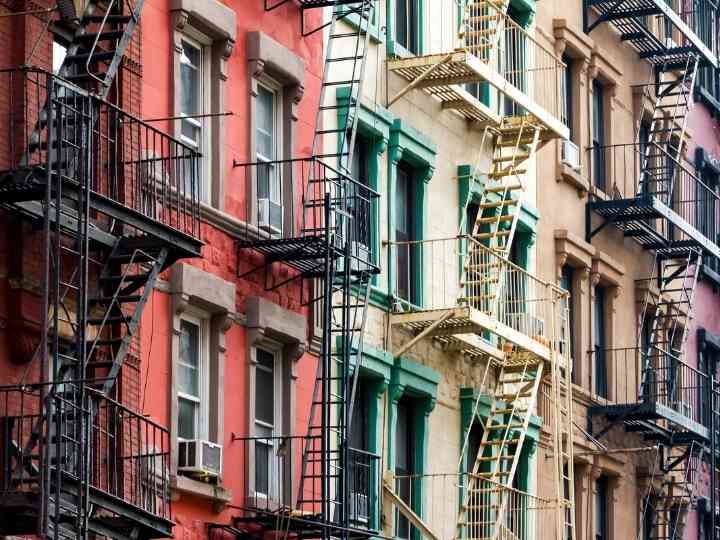 SOHO
This is where I found Manhattan's Chinatown. I say Manhattan's Chinatown because I learned that there were so many other Chinatowns in The City including Flushing's Chinatown, the biggest Chinatown in the United States, and five others. The legendary Greenwich Village is also in this area.
Chelsea
This neighborhood includes The High Line, an above-ground park that you have to see to believe. Start at Hudson Yards with their cool stores and the iconic Vessel and end at the Meatpacking District.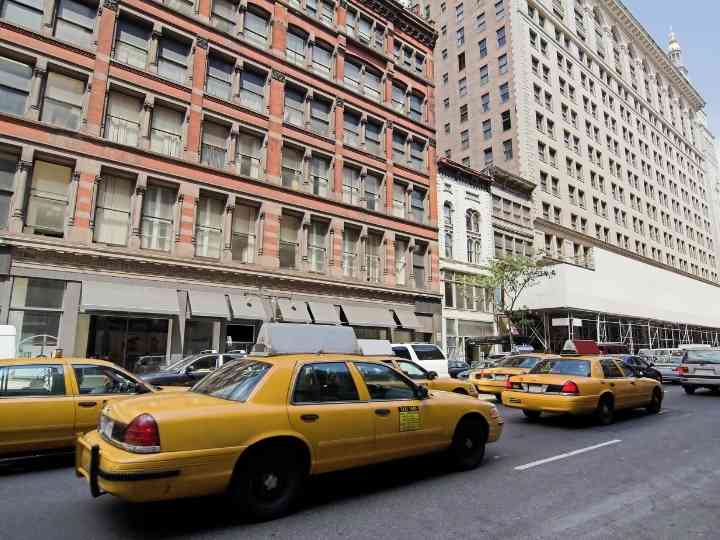 Originally the Meatpacking District is where NYC processed the meat that came from the Midwest to be delivered to the city's restaurants and inhabitants.
Times Square
This iconic neon-infused area is the epicenter of Broadway. I went here to see the shows. I found some very good restaurants on a street they call Restaurant Row which is 46th street between 8 and 9th Avenues.
Beyond the epicenter of Times Square is where I found Rockefeller Center. It has a skating rink in the winter (I didn't try it).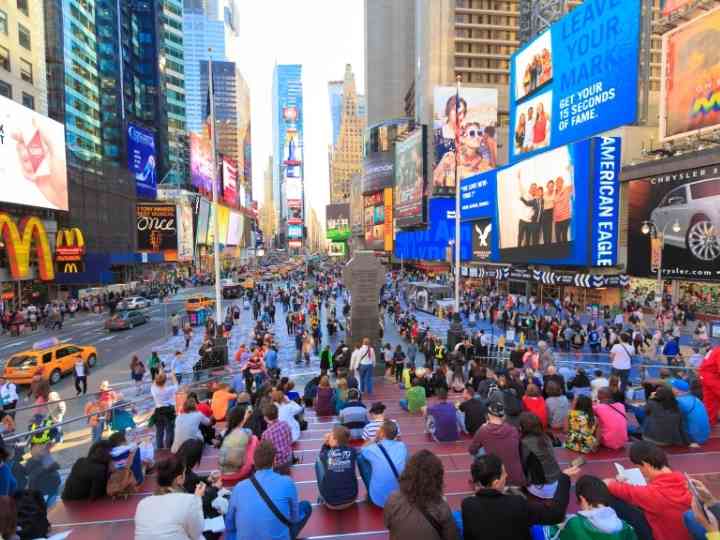 But I did explore the nearby Saint Patrick's Cathedral, NYC's most important religious Catholic center. It is on the world-famous 5th Avenue. If you like to shop in the world's top stores, this is your mecca.
Museum Mile
The extension of Fifth Avenue above 59th street is filled with some of the finest museums in the world. The best part is that you can spend a day, or a year, depending on your interest level museum-hopping on Museum Mile from Fifth Avenue and 59th street north until 119 Street.
You'll see some of the finest museums of the world including the Guggenheim, the Museum of the City of New York, and the Museum of El Barrio, New York City's superb collection expressing the Latin culture of The City.
I went a bit further north to Harlem and discovered some of the best jazz clubs I had ever experienced. Some of my favorites included The Red Rooster, a club that specialized in live soul and gospel music.
The food was great and the music inspirational. It is so moving, in fact, that at the end of the performance the DJ asks you to tell your neighbor "I love you."
And you do! And it doesn't feel weird and it made my solo trip to New York really memorable! This was one of the most emotional music experiences I ever had. I also went to the legendary Apollo Theater where they hold Amateur Night on Wednesdays.
New York City solo travel accommodations
When traveling solo, it's always best to stay in hostels to meet friends and like-minded individuals. You'd be surprised how many friends you'll make after your solo trip to NYC!
NYC is also not cheap but staying in a hostel will definitely cut you costs. Here are some of the best New York City hostels I recommend:
Nap York Central Park
💲 from US$80
👉🏽 Book your stay at Nap York Central Park
Super centric and close to the train station, Nap York is one of the best hotels I stayed in – it made me feel like I am in Europe!
The staff is super-friendly and they made me feel safe and comfortable. I have tried many hostels in the area but this is honestly the best in Manhattan!
American Dream Hostel
💲 from US$80
👉🏽 Book your stay at American Dream Hostel
Located at Gramercy Park and Flatiron District neighborhood, this family-run bed and breakfast is one of the most local experiences I've had in New York City.
The staff and owners take care of your needs and everyone is so friendly. This is why I always love staying in family-run properties when traveling solo!
For those who are not comfortable in staying in shared dorms, you can also stay in hotels in New York City but expect them to be pricier than the hostels above.
Here are some of my recommendations that are less than $US300 per night:
Arlo Midtown
💲 from US$256
👉🏽 Book your stay at Arlo Midtown
If you are going on a solo trip to NYC and are looking for time for yourself (i.e. more staycation, less adventure), Arlo Midtown has everything to spoil you on your New York solo travel.
Gyms, fine dining, great service – you can totally stay in and the staff will take care of you a la Blair Waldorf! The Arlo brand also has branches in SoHo and NoMad.
✈️ Ready for your solo trip to New York City? If you have any doubts or questions about New York solo travel, leave a comment below and I will try my best to answer them for you!
Talek is an Amazon best-selling author, digital content creator and founder of the travel blog, travelswithtalek.com. She is a passionate travel enthusiast and enjoys sharing her travel experiences with others. Talek's personal and professional background has led her to travel to over 110 countries. She has lived and worked throughout the world and speaks several languages. Talek has an MBA and a master's degree from the University of Pennsylvania. She lives with her husband in New York City and Miami.