This is the list of the best restaurants in San Jose del Cabo recommended by a local living here for 2 years. While there are many San Jose del Cabo restaurants, let us walk you through our honest reviews and personal experiences.
Welcome to my home, food lovers! While often overshadowed by its party-centric neighbor, Cabo San Lucas, San Jose del Cabo has emerged as a culinary hotspot, offering an eclectic mix of traditional and innovative flavors.
In this enchanting oasis, you'll find a vibrant restaurant scene that showcases the best of Baja California's culinary heritage while also celebrating international influences from around the globe.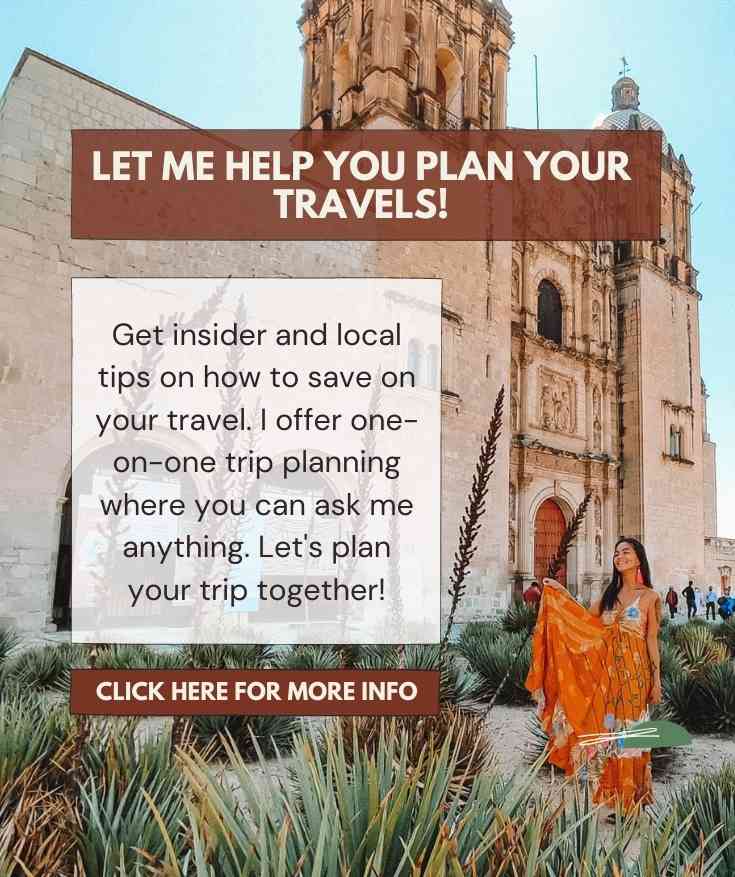 From hidden taco stands and bustling seafood markets to elegant fine dining establishments and trendy farm-to-table eateries, San Jose del Cabo provides a delightful gastronomic experience for every kind of food enthusiast.
Join me as I embark on an epicurean adventure, exploring the must-try dishes, local ingredients, and culinary talents that make San José del Cabo's food scene so extraordinary.
I am based in Los Cabos so the San Jose del Cabo restaurants in this list are 100% local. I also visited these restaurants personally and included a few you won't find in other lists! If you come this way and want to hang out, I'd be happy to take you around these restaurants!
🙋 Questions about San Jose del Cabo restaurants? Ask me on Tiktok!
🔗 San Jose del Cabo Restaurants: quick links
🗺️ San Jose del Cabo Restaurants Map
👉🏽 Open this San Jose del Cabo Restaurants Map in full view
🌮 Best Mexican restaurants in San Jose del Cabo
Javier's
📍 P.º Malecon San Jose S/N-Lote 11, Zona Hotelera
💲 from $18 USD
📞 +52 624 163 5144
Located inside the Cabo Azul Resort, Javier's is one of the best Mexican restaurants in San Jose del Cabo. The restaurant is on a beachfront property and boasts a mid-range dining space.
Javier's has many seafood starters like ceviche, aguachile, and shrimp cocktail. During season, you must order the Baja oysters with chicharron, cucumber, onion, and cilantro relish, red hot Mexican and ponzu sauce, and fresh lemon.
They also have small snacks like tacos, guacamole, and empanada – Javier's three crispy tacos where you can choose between shredded beef or chicken. If you have not tried fried tacos before, this is the place!
Restaurant prices at Javier's start at $15 – $25 USD per plate, and main dishes can cost up to $30 USD. They only operate from 5:00 PM – 10:30 PM daily.
Even if you are not a guest at Cabo Azul Resort, you can still go to Javier's but you have to reserve on OpenTable or call the number. The resort gates will let you in as long as you have a proof of reservation as a non-guest.
Doña Pame
📍 Av. Unión 39, Miraflores, B.C.S., Mexico
💲 from $10 USD
Doña Pame is not technically in San Jose del Cabo, but I included it in this list because it's worth the 20-minute drive! I learned about Doña Pame in the recent Los Cabos Culinary Awards, and I'm glad I did!
Doña Pame specializes in Mexican food from the Baja California Sur Peninsula. You will see unique plates like machaca, clams, and other seafood dishes. This is an excellent spot for brunch as most of their menu items are for brunch.
The restaurant is in a ranch-type area where you will eat outdoors. They also have a farm at the back where you can see where they take all their ingredients for their food.
Prices at this restaurant are incredibly cheap for what it is. The meals start at $10 USD; most plates are extensive and for sharing.
Jazmin's
📍 Jose Maria Morelos 14, Gallery District
💲 from $8 USD
📞 +52 624 142 1760
Even if Jazmin's is not on the best restaurants in San Jose del Cabo list, you will probably be drawn to it because it's right on the most colorful street of San Jose! The space is really good for people-watching and for taking photos.
Jazmin's has all the Mexican food you need to try for breakfast, lunch, and dinner! The breakfast specials like machaca, huevos divorciados, and huevos rancheros are all highly-recommended, all starting at $8 USD.
The lunch and dinner menus are even bigger with seafood as the main specialty. There are also salads, steaks, and vegetarian options, ranging from $15 – $30 USD per plate. The plates are big so order what you want and share it among your group!
Every Thursday, they have live music that features an authentic Mexican folklore band so make it your goal to dine here on Thursdays!
Don Sanchez
📍 Blvd. Antonio Mijares 27, Centro
💲 from $25 USD
📞 +52 624 142 2444
Don Sanchez is one of the most popular Mexican restaurants in San Jose del Cabo. You also won't miss this because it is in the center of town (near the plaza). The best thing about dining at Don Sanchez is they have seafood, meat, and vegetarian dishes.
The best items on the vegetarian menu are the charred beets and jicama sashimi, both at $15 USD per plate. If you feel extra hungry, their wood oven-charred cauliflower is a great option (at $25 USD).
For meats, the best-seller at Don Sanchez is the wood oven roasted pork shank: 600 grams of pork, served with grilled mashed potato with red onion, garlic, and rosemary ($41 USD).
Feeling lobsters? Try the lobster taco from Rosarito which is 90 grams of lobster tail with flour tortilla light fried in macha sauce, quinoa-crusted lobster tail, rancho-style beans, roasted green tomato sauce, cilantro sprouts, and Mexican rice for $41 USD.
The area is large, and I would consider this as a great place for families and big groups, particularly on special occasions like birthdays. Just make sure to reserve since this restaurant is always full!
Mi Casa
📍 Distrito de Arte, Alvaro Obregon 19, Gallery District
💲 from $25 USD
📞 +52 624 146 9263
The best thing that you'll love about Mi Casa? The tortillas are unlimited and they are made fresh in front of you! Here, you will only not be full, but you can also learn how they make their authentic tortillas. And mind you, tortillas are always better served fresh!
Mi Casa's plates are not that big. The dining style is more of ordering a few small plates then share it among your group. It will be hard to pick what to order because everything on their menu is good and the small quantity will leave you wanting more.
All their seafood appetizers are good, and there are only 4, so order them all! These seafood appetizers include baby octopus sauteed in garlic/butter, and Acapulco-style ceviche and shrimp cocktail (from $18 USD).
All types of protein are available at Mi Casa (from seafood to meat). You must also check out their extremely authentic Mexican menu of moles and adobadas if you want to dig deeper into Mexican cuisine.
Ultimately, you want to keep ordering these small plates of meats at Mi Casa and have them with the unlimited tortillas served in front of you. Don't forget to check out their mezcal and tequila selection for pairing!
I customize Los Cabos tours! 🎉🥳
I live in Los Cabos and have traveled the whole Baja California Peninsula. You can call or send a Whatsapp to my office at +52 473 171 5259 to get a quote: no hidden costs, just simple prices
🦞 Top Seafood restaurants in San Jose del Cabo
Lumbre
📍 Jose Maria Morelos 162, Centro
💲 from $25 USD
📞 +52 624 247 3303
Lumbre is mid-class dining and is one of the best seafood restaurants in San Jose del Cabo. The cuisine does not highly focus on Mexican, but there will be unexpected Asian flares like the Thai Coconut Clam with ginger and coconut cream, jalapeño, and creole coriander ($9 USD).
They have a small "from the oven" section on the menu that is small and is not heavy on seafood, so you can also get a fluffy steamed bun panbaozo which is pork belly ($17 USD). They also have grilled stone oysters which are highly recommended if you are coming here for seafood.
The space is casual yet elegant, and you don't need to be heavily dressed to dine here. Lumbre is always a great dinner spot but make sure to reserve because their dinner hours are quite busy.
Aguamala
📍 Calle Zaragoza #221 Esquina Jose Maria Morelos
💲 from $15 USD
📞 +52 624 247 3303
Aguamala is one of the best seafood restaurants in San Jose del Cabo. It is particularly popular because of its spot at the iconic colorful street of San Jose (next to Jazmin's).
This is where you'll ideally go for day drinking as they have small seafood plates for snacking. Aguamala is well-known for its raw food and here, you will get to taste fresh ceviche, aguachile, and other seafood delights from Baja California Sur.
During the oyster season, you must order their oyster platter ($50 USD). It is enough for sharing, and each of the oysters in the platter comes from the different seas of the Baja (Sea of Cortez, Pacific Coast, Punta Lobos). Some of the oysters even come fresh from Loreto daily!
Aguamala is affordable as you can spend $30 USD per person including drinks. The outdoor seating is usually full, but this is the best spot in the house. There's even live music from Thursday to Sunday!
El Fish & Grill
📍 Local 22-23, P.º Malecon San Jose
💲 from $15 USD
📞 +52 624 152 8743
El Fish & Grill specializes in three things: seafood, cocktails, and wines. Spearheaded by Sebastian Agnez, El Fish is one of the go-to seafood restaurants in San Jose del Cabo for its creative menu items.
The star of El Fish's seafood menu is the Baja California oysters from the seas of San Quintin in northern Baja California, giant oysters from Scorpion Bay in San Juanico, and premium oysters from Mulege. Oyster prices start from $2.50 USD per piece to $30 USD per dozen.
This is a casual dining spot located in the Malecon de San Jose del Cabo. You don't have to dress up when coming here. It's a great spot for brunch and day drinking, but dinner is pretty fantastic here as well!
El Toro Guero Seafood
📍Idelfonso Green sn, Centro
💲 from $7 USD
📞 +52 624 130 7818
El Toro Guero has branches all over Baja California Sur. You will find this iconic seafood restaurant in Cabo San Lucas and La Paz. Though it is quite popular among locals, this spot is less-discovered by foreign travelers yet.
This seafood restaurant is well-known for its straightforward Mexican seafood dishes, mainly specializing in shrimp. If you love shrimp, definitely try camarones al coco and their shrimp cocktail. The cocktail is not a cocktail per se – it is extremely filling!
Toro Guero's ambiance is very Mexican, as you will find mariachi bands playing here from Thursdays to Sundays. The service is relatively fast, and everyone is well-coordinated with timing the orders well. Some waiters don't speak English so this is an excellent chance for you to practice your Spanish!
Prices at Toro Guero start at $7 USD and can go up to $40 USD, depending on what you order.
El Chino Seafood
📍Ignacio Zaragoza, Centro
💲 from $10 USD
📞 +52 624 174 9173
Like Toro Guero, El Chino Seafood is also an extremely local restaurant in San Jose del Cabo. I recommend trying the tamarind margaritas here as tamarind is a common ingredient in Mexican cuisine. It's not for everyone but if you like the taste of tamarind, give it a try!
The ambiance and space are very Mexican with a full palapa good for dining in the heat of the day. Service is extremely fast and all the waiters try their best to speak English and give excellent service. Parking in San Jose del Cabo is pretty difficult and El Chino has a large parking space and valet services.
Food prices at El Chino seafood start for as low as $7 USD although there are premium seafood platters that can cost up to $35 USD. This restaurant is great for both lunch and dinner.
🥩 Steak restaurants in San Jose del Cabo
Chamuyo
📍Jose Maria Morelos, Ignacio Comonfort
💲 from $25 USD
📞 +52 624 123 2288
Chamuyo has branches in Cabo San Lucas and Guadalajara, and they are known for their Argentine steaks. Argentinians are voracious meat eaters so at Chamuyo, you will get the real Argentinian experience that is so different from steakhouses in the US or Canada.
The recommended starter is the empanada which has 4 different fillings, including a vegetarian option. Empanadas are iconic Argentine cuisine, and these are made differently than Mexican empanadas.
There are 4 options for steaks, and I have tried them all. I do not have a particular favorite but what I can say is that they are all for sharing. Steak prices at Chamuyo start at $45 USD and can go up to $100 USD depending on how many grams you will order.
Finally, top your meal at Chamuyo with alfajores. Alfajores are a famous Argentine desert and it's difficult to find them in Mexico. The alfajor here is made gourmet-style and is larger than usual so it is also good for sharing.
Chambao
📍P.º Malecon San Jose 585, Zona Hotelera
💲 from $30 USD
📞 +52 624 167 1075
Chambao is a bit fancier than Chamuyo and great for dinner dates and special occasions. The interior is incredible, with lounges where you can sit before the fire while waiting for your table to be ready.
Chambao has all types of steaks from Japanese Kobe to dry-aged steaks. The Japanese selection is particularly interesting where you will find meat types like takamori, omi, and Kobe beef (from $214 USD).
Apart from their steaks, they also have a raw seafood grill if you are not up for red meat. All their ceviches start at $30 USD which is quite expensive, but these are the best ceviches I have had in Mexico. They also have rare seafood menu items featuring salmon from Australia (from $40 USD) and shrimp from Senegal (from $80 USD).
Chambao is considered an upper-class restaurant in San Jose del Cabo so a dress code is required when dining here.
La Ramona Beer Garden
📍Miguel Hidalgo 9-Local # 7, Gallery District
💲 from $6 USD
📞 +52 624 130 8444
La Ramona Beer Garden is a tourist's favorite serving breakfast from 9:00 AM – 12:00 PM and lunch from 12:00 PM – 5:00 PM. This is an ideal brunch and day drinking spot in San Jose del Cabo.
Breakfast menu items at La Ramona stars Mexican breakfast dishes like chilaquiles and huevos rancheros, starting for as low as $6 USD. If you want International breakfast, they have omelet, pancakes, and any-style eggs from $7 USD.
The specialty of the house is the Ramona Burrito, a Baja California-style burrito with flour tortilla, beans, and mixed salad for $7 USD. You can add an extra $3 USD to add arrachera meat to your burrito.
La Ramona Beer Garden is one of the cheapest San Jose del Cabo restaurants as you can have a large filling meal here for as low as $6 USD.
☕ Support this blog's honest and transparent journalism. Help us add value to what we are sharing. Keep P.S. I'm On My Way free for all by donating to our coffee fund.
🍳 San Jose del Cabo restaurants for brunch
Jardin Secreto
📍Jose Maria Morelos 103, Gallery District
💲 from $10 USD
📞 +52 624 191 1176
Jardin Secreto translates to "Secret Garden" in English, which depicts the garden-style (roofed) dining at this restaurant. It's recommended for brunch but you can dine here anytime of the day, although I prefer the brunch concept since the space is gorgeous during daylight.
They do have live music every night which changes the ambiance of the restaurant so this is a good dinner spot for special occasions or dates. If you just want to check it out without eating, you can go here for cocktails or pre-drinks at the bar.
You'd want to come here during Thursday nights where they have the weekly "Jueves de Lechon" (Lechon Thursdays) where they serve the famous lechon from Miraflores, Baja California Sur. Lechon Thursdays costs $25 USD and you will get a 180 gram Mexican-style organic piglet.
They also have special brunch menus on Sundays featuring cochinita pibil ($10 USD), Baja-style fish tacos ($17 USD), and tacos de arrachera ($15 USD) among others.
Cafe de Lolita
📍Calle Manuel Doblado s/n, Centro
💲 from $5 USD
📞 +52 624 130 7786
One of the cheapest brunch restaurants in San Jose del Cabo is Cafe de Lolita, where you can still get food for $5 USD. This brunch spot is not that popular among tourists yet, and it specializes in iconic Mexican breakfast menus, with international breakfast items.
The space is in a garden so you'll experience indoor and outdoor dining. This is a good restaurant if it's too hot and you still want to be outside. It is also located on a quiet, non-touristy street.
My favorite part of dining at Cafe de Lolita is the bread and pastries. They bake their bread fresh daily and I love the idea of naming their bread after different places in Mexico. For example, the Juancalito is one of the most basic bread items on the menu which is French bread with berries ($8 USD).
If you're looking for something sweet, this is a great spot for churros and they make it fresh, upon ordering.
Chula Vegan Cafe
📍23400 Blvd. Antonio Mijares s/n
💲 from $5 USD
📞 +52 624 688 9750
Vegans, this is your spot! But non-vegans, don't shy away from Chula Vegan Cafe because their food is tasty, full of flavor, and not as bland as you may think of what vegan food should be.
Love sweets for breakfast? The sweet bowls have 3 iconic bowls namely acai, green bowls, and oatmeal bowls, all topped with fresh fruits, valued at $8 USD. Not in the mood for sweets? They also have amazing savory bowls served with greens from $10 USD.
Chula Vegan Cafe also prides itself on serving good coffee for as low as $4 USD. The selection of freshly-pressed juices and smoothies is quite extensive (from $5 USD).
Overall, Chula Vegan Cafe is a great option for San Jose del Cabo restaurants if you want cheaper meals with great quality. You won't find prices this cheap anywhere else in San Jose!
😋 San Jose del Cabo restaurants: international cuisine
Barrio del Tango
📍Morelos Mz 19 Lte 2 Esquina Coronado
💲 from $8 USD
📞 +52 624 125 3023
From living in Buenos Aires, Argentina, I have had the habit of checking out Argentine restaurants in Mexico. There is something about Argentine food culture that is so attractive to me even if I am already out of Argentina.
Barrio del Tango is one of the best Argentinian restaurants in San Jose del Cabo featuring affordable meals from $8 USD. It is not as upper class as Chamuyo, but this is more of an eatery food type.
You'll be obsessed with their complimentary chimichurri sauce, best paired with empanadas and steaks. The staff are super attentive, extremely friendly, can speak English, and are real Argentinians!
Barrio del Tango is particularly popular with locals so make sure to reserve a table as this place is always packed. I've never walked by this restaurant without seeing people – it really is the town's favorite not just for food but for good vibes.
Baja Brewery and Co
📍San José del Cabo 1227, Centro
💲 from $17 USD
📞 +52 624 142 5294
Burgers and beers? Baja Brewery and Co is the place! This restaurant (and the beer company) is known all throughout Mexico. You can even see their artisanal beers in Mexican supermarkets! This absolutely means you have to order the sampler that contains 6 different specialties of the house for as low as $12 USD.
With this, you will have the chance to try all the best-selling artisan beers but mind you; the cups are medium-sized. Every time I have the sampler, I always end up getting drunk.
They also have a crowler you can order to go, perfect for going to the beach or parties. If you run out of anything to bring for dinners, the crowler takeaway is always a good idea!
As for food, Baja Brewery and Co have typical plates that you can eat with beer. The burgers are top-notch and incredibly cheap. I am saying cheap because well-known restaurants like this always take advantage of raising their prices, but Baja Brewery only increases quality, not their prices.
Latino 8
📍P.º Malecon San Jose Local 8, Campo de golf
💲 from $10 USD
📞 +52 624 130 7267
Latino 8 is one of the most unique San Jose del Cabo restaurants because it specializes in gourmet street food. Their gourmet tacos all come with a nixtamal handmade tortilla. The taco items are not limited to seafood – there are pork, beef and vegetable options as well.
Every month, they have a house specialty, and in one of my visits, I was able to try their Chamorro which is a pork shank from Monterrey (with a little bit of Argentine flare). Chamorros are big in northern Mexican cuisine and it is not commonly found in many restaurants in the country.
Their main dishes are quite varied and feature dishes from different states of Mexico like cochinita pibil (Yucatan) and the pulpo a la Veracruzana (octopus from the state of Veracruz), valued at $16 USD.
La Forchetta
📍Plaza el Pescador Misión San José 24
💲 from $17 USD
📞 +52 624 130 7723
This list of San Jose del Cabo restaurants will not be complete without an Italian option. La Forchetta is a great place if you want to have a break from Mexican food. Everyone loves pizza and pasta!
The menu at La Forchetta is complete from antipasti to dolce. If you have a big appetite and enjoy long meals like the Italians, you can do a 7-course meal, Italian-style! They don't particularly have full course menus on the items so you'll have to select these courses individually.
Their menu has seafood, beef, chicken, and vegetarian so this is a great place to bring a group that has different taste preferences and diets. Prices at La Forchetta start at $10 USD but all plates are good for sharing.
🐄 Farm-to-table restaurants in San Jose del Cabo
Carbon Cabron
📍Boulevard Cerro Colorado, México 1 Kilómetro 24.5
💲 from $30 USD
📞 +52 557 403 1006
Carbon Carbon by renowned Chef Poncho Bravo is an upper-class dining style in San Jose del Cabo. The menu is small so you won't get overwhelmed with what to order. And you come to Carbon Cabron for one thing: the steaks.
Not Argentine, not Texan, but you know, just Poncho Bravo style kind of heavy char cooking. The restaurant's ambiance is dark but the fires from the grill illuminate the area. This is an open kitchen setting and you can always watch the kitchen action from your table.
The service is very personalized, and the waiters are highly-trained and educated about wine and steaks. It's quite rare to encounter servers in Mexico who actually knows the food they are serving so this was a plus for Carbon Cabron.
Prices at Carbon Cabron are a little bit higher than other San Jose del Cabo restaurants. A meal for two can cost up to $300 USD with steak, a vegetable side, and a decent bottle of wine.
Acre
📍C. Rincón de las Animas S/N, Animas Bajas
💲 from $30 USD
📞 +52 624 172 1021
Another high-end dining option in San Jose del Cabo, Acre is a go-to for celebrations and special occasions. They have different kinds of spaces for intimate and small events which makes it a popular destination for bachelorette parties and weddings.
However, you can still come here for a meal even if you are not celebrating anything. The space is like an estate in a jungle setting covered with tall palm trees and lush greens. Inside, you will also get to see a vegetable farm where they harvest everything for their restaurant.
There are 3 types of dining at Acre. First is the restaurant and cocktail bar open for lunch and dinner (from noon). The Blue Room is a private space that groups can rent for private dining. The third option is another private dining in 3 different gorgeous spaces: The Jungle Table, The Rooftop Terrace, and The Mezcal Lounge.
Acre is actually a resort so you can also stay in their unique treehouses. Prices at Acre start at $30 USD although there are all-inclusive prices for private dining.
✨ Tips for dining in San Jose del Cabo restaurants
Helpful Spanish phrases for booking restaurants in Cabo San Lucas
Again, some of these restaurants don't have OpenTable reservation links, but you still need to reserve. If you are not fluent in Spanish, here are some helpful phrases you can use when calling on the phone:
Puedo reservar para esta noche? = Can I reserve a table for tonight?
Puedo reservar para esta noche por 10 personas? = Can I reserve a table for tonight for 10 people?
Soy vegetariano/vegano = I am vegetarian/vegan
Tengo alergia = I have food allergies
No como lácteos = I don't eat dairy
Quiero reservar para a las ocho = I want to reserve for 8:00 PM
Are San Jose del Cabo restaurants expensive?
The cost of eating out in San Jose del Cabo, Mexico, can vary depending on the type of restaurant and the specific location within the city. There are options for various budgets, from affordable street food to high-end luxury dining experiences.
In general, you can expect to find:
Street food and small local eateries (tacos, tortas, etc.): 30-60 MXN per meal ($1.50 – $3 USD)
Mid-range restaurants (Mexican or international cuisine): 200-500 MXN per meal ($10 – $25 USD)
Fine dining and luxury restaurants: 600-2,000 MXN per meal ($30 – $100 USD)
⁉️ San Jose del Cabo restaurants FAQ
Where do celebrities eat in Cabo?
In Cabo, celebrities are often spotted indulging in the region's finest dining experiences, where they can savor exquisite cuisine while enjoying the breathtaking views and stunning ambiance.
One popular celebrity haunt is Flora's Field Kitchen, a picturesque farm-to-table restaurant nestled amidst lush gardens and organic fields. This enchanting spot offers a true farm-fresh experience, attracting A-listers with its seasonal menus and locally-sourced ingredients.
Another favorite among the rich and famous is the luxurious Edith's, renowned for its sumptuous Mexican and Baja Californian dishes. Here, celebrities enjoy the warm, inviting atmosphere, mesmerizing sunset views, and mouthwatering delicacies like the succulent mesquite-grilled seafood platter.
For those seeking an intimate and exclusive dining experience, the renowned Agua by Larbi at One&Only Palmilla is a perfect choice. This oceanfront gem offers a sophisticated setting, where celebrities savor world-class Mediterranean and Mexican fusion dishes crafted by the talented Chef Larbi Dahrouch.
Is it worth visiting San Jose del Cabo?
Absolutely! San José del Cabo is a captivating destination that offers a perfect blend of natural beauty, rich cultural experiences, and world-class amenities.
As the more tranquil and historically rich counterpart to Cabo San Lucas, it provides visitors with a unique opportunity to immerse themselves in authentic Mexican charm and the relaxed pace of Baja California living.
San José del Cabo is home to pristine beaches, such as Palmilla and Costa Azul, where you can unwind and soak in the sun or partake in various water activities like snorkeling, paddleboarding, and surfing.
The town's vibrant art scene is evident in the thriving Gallery District, which boasts an array of galleries and studios showcasing local and international artists. The weekly Art Walk is a must-visit event that allows you to explore the area while appreciating the work of talented creatives.
History and architecture enthusiasts will find joy in the picturesque colonial buildings, colorful plazas, and the iconic Mission of San José del Cabo Church. The town's culinary scene is another major draw, offering diverse dining options, from traditional Mexican cuisine to innovative international dishes.
Lastly, the surrounding natural wonders, such as the estuary and Wirikuta botanical garden, provide ample opportunities for outdoor enthusiasts to explore and connect with the region's breathtaking landscapes.
Where can I walk around in San Jose del Cabo?
San José del Cabo offers several picturesque areas to explore on foot, providing visitors with a delightful way to experience the town's charm and beauty. The heart of the town is the historic downtown area, centered around Plaza Mijares.
Strolling through this vibrant square and the surrounding cobblestone streets, you'll come across colorful buildings, charming boutiques, and inviting restaurants and cafes, making it an ideal spot to soak in the local atmosphere.
A visit to the Gallery District is another must for art lovers and casual visitors alike. This neighborhood features many art galleries showcasing local and international talent. While wandering through the streets, you'll encounter impressive murals, sculptures, and other artistic expressions that add to the area's vibrant character.
For nature enthusiasts, a leisurely walk through the San José Estuary and Bird Sanctuary is an excellent choice. This serene oasis features a network of trails that allow you to immerse yourself in the area's lush vegetation, while observing the diverse bird species that call the estuary home.
Lastly, the beachfront promenade, or Malecón, offers a scenic route along the coastline. With breathtaking ocean views, gentle sea breezes, and easy access to pristine beaches, this picturesque path is perfect for a relaxing and refreshing walk in San José del Cabo.
What food is San Jose del Cabo known for?
San Jose del Cabo, a charming and picturesque town located at the southern tip of Mexico's Baja California Peninsula, is renowned for its rich culinary scene that reflects the area's diverse cultural influences and bountiful natural resources.
The local cuisine is a delicious blend of Mexican, Spanish, and indigenous flavors, with an emphasis on fresh seafood, given the town's proximity to the Pacific Ocean and the Sea of Cortez.
One of the most iconic dishes to emerge from this region is the "Chocolate Clams," large brown-shelled clams that are typically prepared in various ways, such as raw with lime, ceviche, or grilled with butter and garlic.
Another standout dish is the "Taco de Pescado," which features lightly battered and fried fish, often marlin or mahi-mahi, nestled inside a warm corn tortilla and topped with shredded cabbage, pico de gallo, and a tangy crema.
The area's agricultural abundance is also celebrated in dishes like the "Chiles Rellenos," where poblano peppers are stuffed with a mix of cheeses or meats and then fried, served with a savory tomato sauce. Additionally, the town boasts a thriving farm-to-table movement, with many restaurants sourcing ingredients directly from local farms, ensuring the freshest and most flavorful dishes possible.
San Jose del Cabo is a food lover's paradise, where the flavors of the land and sea come together in a delightful culinary tapestry that showcases the best of Baja California's unique gastronomy.
🇲🇽 Mexico Travel Resources
Trisha is one of those people who left their comfortable life to travel the world and learn about life. Her style is to stay in one place she likes for 3 months (or more) to know what it feels like to eat, cook, speak, and sleep in another culture that isn't hers. She'd like to believe she's not traditionally traveling but she just chooses to be somewhere else all the time. In no particular order, her favorite cities in the world are Barcelona, Buenos Aires, Hong Kong, Mexico City, and Tel Aviv.