I visit Osaka regularly and this is my favorite city in Japan! Here are the best places to visit in Osaka Japan including must-see attractions with full details on how to visit.
📮 Mail: Hi Trisha! I love all your solo travel content, particularly in Japan. My name is Ben and I am from Wisconsin. This year, I am expanding my horizon and I want to pick your brain about Japan. Can you please suggest the best places to visit in Osaka? I want to start my travel there and I would like to learn from you. Thank you for all your wonderful content and keep up the good work!

– Ben, USA
Konichiwa, Ben!
Glad you decided to travel to Osaka Japan – it is one of my favorite cities in the world because of its rich culture and food! I've only been to Osaka twice and I can't get enough of it. Hopefully, I will visit again next year and if you are there at the same time, I'd love to meet!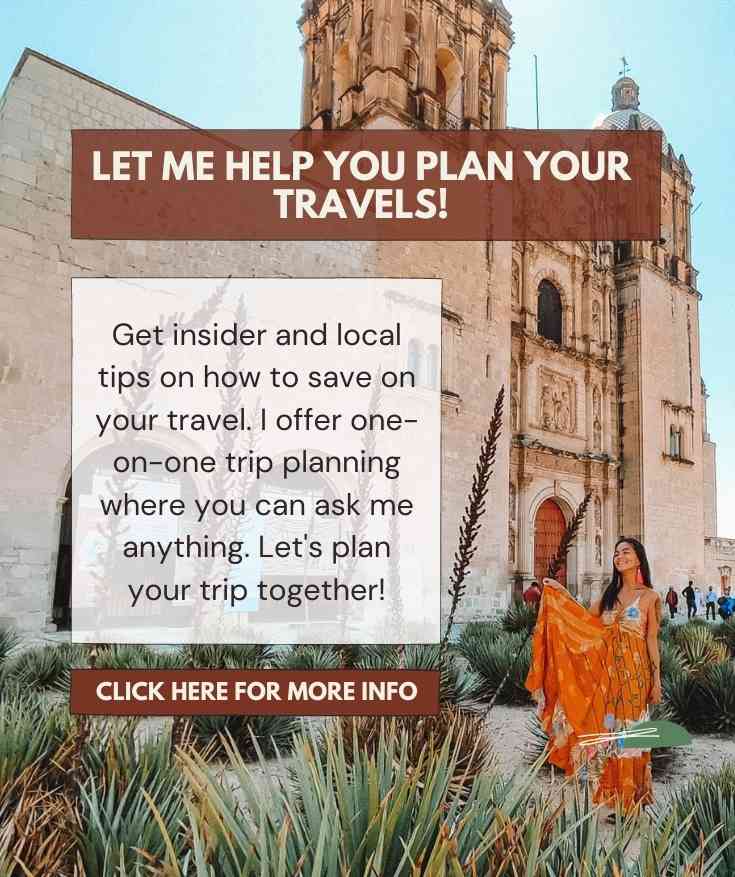 Anyway, below are the best places to visit in Osaka that I can truly recommend (and have personally visited). Osaka is rich in culture and you may not be able to visit them all (there are 28 on this list!).
I hope you enjoy your trip and I will be here should you need any assistance. Good luck and enjoy Japan!
Xx, Trisha
🙋 Questions about Osaka Japan? Ask me on Tiktok!
Places to visit in Osaka: quick links
🗺️ Osaka Attractions Map
🏆 Best places to visit in Osaka Japan
#1: Minami (Namba)
Located around Namba Station, Minami is one of Osaka's major city centers. It is famous for its entertainment district, abundant dining choices, and wide selection of shopping locations.
Minami is free to visit and can be easily accessed through a train ride to Namba Station. It is bustling from the morning to the evening and is home to the famous running Glico Man.
One of the best Osaka tours I can recommend is the Namba hotspot tour. This is a night tour and locals will bring you to back streets and food spots in Namba!
#2: Shinsekai
📍 3 Chome-2 Ebisuhigashi, Naniwa Ward
Shinsekai is a district in Osaka developed before the war and later on was neglected for decades. It is where the Tsutenkaku Tower stands, famous for the main observatory at the height of 91 meters and the Spa World offering many pools.
If you plan to visit Shinsekai, go to the Tsutenkaku Tower. Tickets start from $6.64 USD and are open 7 days a week, 10:00 AM to 8:00 PM.
Meanwhile, Spa World's admission costs $11 USD, available from 10:00 AM to 8:45 AM (on the following morning).
#3: Kita (Umeda)
📍 Umeda
In the northern downtown of Osaka, Kita or Umneda is known to be the city's busiest transportation hub and bustling business district. It offers abundant shopping, dining, lodging, and entertainment locations.
There are many things to see and visit in Kita for free. Kita is also home to the famous Umeda Sky Building, renowned for its open-air observation deck, which will cost you $11.07 USD (approx.) to visit.
#4: Osaka Station City
📍 3 Chome-1-3 Umeda, Kita Ward
Osaka Station City is one of Japan's attractive and major railway stations in the Umeda district, exhibiting a large glass roof that spoons over the railway tracks.
It also provides travelers a wide array of shopping, dining, entertainment, and recreation opportunities.
There is no admission ticket to visit the railway station. You will only need to pay for a train ticket, and the price will depend on your end destination. Osaka Station City is open from 10:00 AM to 8:00 PM.
If you have an extra time, you can try the best wagyu in Osaka Station City where you'll get a set menu starting at $56 USD per person. It's pricey, but it is worth it!
#5: Tenma
Tenma is a district in Osaka known for its shrine and shopping arcade. It has become renowned among tourists and locals for its bustling nightlife quarter and being the longest shopping street in Japan (Tenjinbashi-suji Shopping Street).
When visiting the place, there is no need to pay for any entrance or admission ticket. Instead, enjoy the fun of trying out their local arcades and going around the shopping street.
The shops in Tenjinbashi-suji Shopping Street are usually open from 10:00 AM to 8:00 PM.
If you visit Osaka's Tenma neighborhood and end up getting hungry, my best recommendation for food is to go on a Michelin Starred Kaiseki in Tenma.
A set menu (normally 6 courses) starts at $106 USD. It is pricey, but kaiseki is definitely worth it, especially if it's one of the best restaurants in the world!
#6: Osaka Bay Area
The Osaka Bay Area is a collection of young city districts created to accommodate Osaka's sprawling growth.
It hosts a variety of tourist attractions (museums, theme parks, observatories, and shopping centers) and the city's domestic and international port facilities.
The Bay Area is open to visit any time of the day and year. There are a lot of tourist spots and attractions you can see, like the Osaka Aquarium and Tempozan Ferris Wheel, each with its own admission and operating hours.
Which absolutely means you can combine Osaka Aquarium with a bay cruise in Osaka Bay (from $80 USD).
#7: Tennoji
Tennoji is another must-visit district in Osaka. It is home to the tallest skyscraper in Japan (Abeno Harukas) and has the largest transportation hubs served by multiple JR and subway lines.
The district is open to all tourists and locals every day. It hosts a lot of tourist attractions, each with different operating hours and admission tickets.
Aside from the Abeno Harukas, you will also find the Shitennoji Temple and Mio Tennoji here.
If you don't want to stay in the touristy area of Osaka, hotels in Tennoji are definitely cheaper. I recommend Hotel 3 O'clock Tennoji (which is also pet-friendly!). Prices at this hotel start at $69 USD per night.
🗼 Top Osaka attractions
#8: Universal Studios Osaka
📍 2 Chome-1-33 Sakurajima, Konohana Ward
Universal Studios Osaka was the first theme park in Asia in 2001. It has 10 sections full of extreme, adventurous, and fun rides, including some museums, souvenir shops, and restaurants.
The theme park is usually open between 8:30 am and 9:30 am and closes between 7:00 pm and 9:00 pm, depending on the day of the visit.
A no-limit day studio pass starts from 7,600 JPY or $56.06 USD (adult ticket) and 5,400 JPY or $39.82 USD (children aged 4-11) daily.
#9: Osaka Aquarium
Opened back in 1990, the Osaka Kaiyukan Aquarium became the world's largest aquarium. It is world-famous for its innovative presentation of 620 animal and plant species.
For adults, the Osaka Kaiyu ticket to the Osaka Aquarium starts at $17.71 USD. When coming in groups, make sure to put in a reservation via their official website in advance.
The aquarium is open from 10:30 AM to 8:00 PM during the weekdays and 9:30 AM to 8:00 PM during weekends and holidays.
#10: Sumiyoshi Taisha
The Sumiyoshi Taisha is one of Japan's oldest shrines, founded in the 3rd century. During the three-day New year holiday period, the Shrine is famous and receives over 2 million visitors.
Visiting hours of the Shrine is from 6:00 AM to 5:00 PM, free of charge. It is open 7 days a week without any holidays. To get there, you would have to ride a train to the Sumiyoshi Taisha Station, which is just 3 minutes away.
#11: Osaka Castle
Osaka Castle is one of the most famous tourist spots in Osaka, where the Hanami takes place in early April. Toyotomi Hideyoshi made it the city's center, becoming the largest castle of his time.
The admission ticket to Osaka Castles starts at $4 USD. It is open from 9 am to 5 pm and is closed between December 28 to January 1 each year.
For an extra adventure, go on a bike tour around the Osaka Castle with a local guide. The castle is inside a big park so you can also see gardens, parks, and a takoyaki stop!
#12: Shitennoji Temple
📍 1-11-18 Shitennoji, Tennoji Ward
Founded in 593, Shitennoji Temple is one of the oldest temples built in Japan. Accordingly, it was burned down several times, but it was always carefully reconstructed to reflect and retain the original century design.
The outer garden of the temple is free to enter, but you would need to pay for admission to the inner precinct, inner garden, and treasure house for approximately $8.12 USD.
The temple is open to visitors from 8:30 AM to 6:30 PM, adjusting depending on the month and days. This is definitely a must to add to your Osaka itinerary!
#13: TeamLab Botanical Garden Osaka
Visit the famous TeamLab Botanical Garden in Osaka, showcasing collections of outdoor exhibitions of 1,200 plant species. Immerse yourself in an experiential art space, where you'll see a botanical garden daily and an art space by night.
You'll see how the space will transition interactively, influenced by the wind and rain and the behavior of people and birds. This trip will be a fun experience for you and your kids!
You can get an e-voucher for TeamLab which will save you time and money. This way, you'll have a smooth entrance to the area.
#14: Abeno Harukas
📍 1 Chome-1-43 Abenosuji, Abeno Ward
Abeno Harukas is the tallest skyscraper in Japan, with an observation deck offering a 360-degree view of Osaka. It stands 300 meters tall and houses a department store, art museum, cafe, souvenir shop, and hotel.
Abeno Harukas observation ticket costs approximately $11.07 USD, open from 9:00 AM to 10:00 PM.
Meanwhile, the Art Museum's admission varies depending on the exhibits and is available from 10:00 AM to 8:00 PM. Including the department store, all are open 7 days a week.
#15: Umeda Sky Building
📍 1 Chome-1-88 Oyodonaka, Kita Ward
The Umeda Sky Building has a fantastic cityscape view at a 173-tall building with two towers connected by a Floating Garden Observatory. It is home to the Sky 40 cafe and Sky Lounge Stardust.
The building operates from 9:30 am to 10:30 pm and accepts visitors only till 10:00 pm. You will need to pay $11.05 USD to enter the building, with access to the observatory already.
It is just a 10 to 15-minute walk from Osaka Station, which is accessible to all tourist spots and neighbors of Osaka.
#16: Minoh Park
Minoh Park is a forested valley just outside (north) of Osaka. Many travelers visit the place during fall, as it showcases the best view in the Kansai Region to see the autumn colors in a natural setting.
Minoh Park is 30 minutes away from Umeda and will cost you approximately $7.38 USD (entrance fee) to visit. The park, which is home to the Minoh Falls, is open 24/7.
#17: Osaka Expo 70 Park
The Osaka Expo 70 Park is a large public commemorative park in Osaka that is 30 minutes from the city center. It hosted the Japan World Exposition in 1970 and is now a popular destination for enjoying nature, sports, museums, and seasonal flowers.
The Commemorative Park is open from 9:30 AM to 5:00 PM and closed on Wednesdays. Prepare at least $1.91 USD for the admission ticket, excluding the attractions inside.
📍 Cultural places to visit in Osaka Japan
#18: Chihayaakasaka-mura Village
Located southeast of Osaka, Chihayaakasaka-mura Village is the only village in the mountains of Kongozan, which is 1125m above sea level.
The town is known for the sites of Chihaya and Akasaka Castles, the two fortifications on Mount Kongo.
When visiting Chihayaakasaka-mura Village, it is recommended you allot 4 hours to the trip. It opens at 9:00 AM in the morning and closes at 1:00 PM.
Tours are also available to book, starting from $201.13 USD, depending on your choice of the tour package.
#19: Tenjin Matsuri
Also known as Osaka's Festival of the Gods, Tenjin Matsuri is considered one of Japan's top 3 festivals in honor of the deity scholar Sugawara Michizane. The festival is celebrated every July 24 to July 26 at Osaka Tenmangu Shrine and Okawa River.
Watching and experiencing the festival has no admission fee, but you would have to get a ticket for a train ride going to Osaka Tenmangu Shrine.
If you have a JR pass ready, you can easily book a ticket on their website, and the price will depend on where you will be coming from.
#20: Osaka Museum of History
📍 4 Chome-1-32 Otemae, Chuo Ward
The Osaka Museum of History is housed in a tall building across the street from Osaka Castle.
Each floor of the building exhibits visually oriented models of the city's history, starting from the ancient times (at the top) till the early period as you move down.
The museum is open from 9:30 AM to 5:00 PM and 8:00 PM on Fridays. If you wish to visit the museum, prepare at least $4.43 USD for the admission ticket.
#21: National Bunraku Theater
📍 1 Chome-12-10 Nipponbashi, Chuo Ward
One of the venues for Japanese puppet theater plays is the Bunraku Theater. Performances are available in the theater for three weeks during January, April, June, July/August, and November.
Depending on the show you wish to watch in the Bunraku Theater, a ticket costs between $7.38 USD to $44.27 USD.
You can quickly go there by getting a train ride to the Nipponbashi Subway and Kintetsu Nippombashi Station, which is 5 minutes from the theater.
#22: National Museum of Art
📍 4 Chome-2-55 Nakanoshima, Kita Ward
The National Museum of Art in Osaka focuses on Japanese and foreign contemporary art with various exhibitions. It was formerly housed in the Expo Museum of Fine Arts in 1970 and has been at a new location since 2007.
The admission ticket to the museum is approximately $3.17 USD and may vary on special exhibitions. It is open almost every day of the week, except for Monday and the New year holidays, from 10:00 AM.
#23: Osaka Science Museum
📍 4 Chome-2-1 Nakanoshima, Kita Ward
Nakanoshima Island houses the Science Museum or Osaka Shiritsu Kagakukan, which has four floors of interactive exhibits. The museum was created and designed for children to enjoy their science shows (in Japanese) and planetarium.
If you wish to visit the Science Museum of Osaka, you will need to pay $2.95 USD for the entrance and another $4.42 USD for the planetarium.
Take note that they are closed during Mondays, and New Year Holidays and operate from 9:30 AM to 5:00 PM.
#24: Mozu Tombs
The Mozu Tombs south of Osaka City houses a cluster of several dozen ancient tombs. These tombs were built in the 4th to 6th centuries for the ruling elite and were created with more giant and elaborately shaped mounds to signify status.
The Mozu Tombs is found inside Daisen Park, open 7 days a week and free of admission. Inside the park is the Sakai City Hall Observatory, free of charge for visitors.
🎎 Local places to visit in Osaka Japan
#25: Kuromon Market
📍 2 Chome Nipponbashi, Chuo Ward
If you want to see a famous market street for seafood, produce, and much more, the Kuromon Market is the place to go. It stretches around 600 meters and has about 150 shops that predominantly sell fish, meat, produce, and homeware.
The Commemorative Park is open from 9:30 AM to 5:00 PM and closed on Wednesdays. Prepare at least $1.91 USD for the admission ticket, excluding the attractions inside.
#26: Grand Front Osaka
Another must-visit in Osaka is the Grand Fort, a big shopping complex found north of the city. It consists of various shops and restaurants, an intercontinental hotel, office and event spaces, and even a residential tower.
Typically, the shops inside the complex are open from 11:00 AM to 9:00 PM, while restaurants run from 11:00 AM to 11:00 PM. As big as it can get, you might need more than 4 hours to visit and roam around the complex.
#27: Asahi Suita Brewery
One of Japan's top four beer producers is the Asahi Suita Brewery, located in Osaka. The brewery was the first in Osaka, built in 1891, and is proud of its internationally well-known product, Asahi Super Dry.
The brewery offers free tours (till the end of 2022) that last for 90 minutes (including a tasting session). Although most tours are in Japanese, multilingual audio guides are available for download.
By the start of 2023, an admission fee of $7.37 USD from visitors above 20 years old will be asked.
🆚 Should I go to Osaka or Tokyo?
Why not do both? You can visit these two places within a week. While Tokyo is a top priority when visiting Japan, the ultra-fast bullet trains will give you the chance to visit these two places, especially if you are traveling for a limited time.
⁉️ How is Osaka different from Tokyo?
Tokyo is a bustling city while Osaka is a little quieter. I find solo traveling in both places so easy but I have to be honest, I met more people in Tokyo as a solo traveler. Tokyo is full of life and is a very easy terrain if you are traveling alone.
However, Osaka is one of the cultural capitals of Japan with a cuisine unique to them, historical sites, and deep Japanese culture. You may want to go to Osaka anyway because of Universal Studios. This is actually the driving force that made me include Osaka in all my visit to Japan!
💵 Is Osaka Japan cheap?
In general, Japan is not a cheap country but there are many ways to travel Osaka cheaply. However, I would say that Osaka is way more affordable than Tokyo.
To give you an idea, I listed my personal expenses when I traveled to Osaka below:
Lunch at a restaurant (busy area): $8 USD
Hostel accommodation (8-bed dorm): $25 USD
Monthly train ticket: $84 USD
Cocktail in a club: $8 USD
Local beer: $4 USD
Osaka attractions: $10 USD
Additionally, there are many resources in this blog about travel budgets. Feel free to use the 🔍 search button that you will find everywhere on this website.
🙋 Questions about Osaka Japan? Ask me on Tiktok!
🇯🇵 Osaka Travel Resources
🚑 Do I need insurance to travel to Osaka Japan?
Yes, you do! This is the number one requirement when traveling to Japan. I use SafetyWing and I only pay $40 USD per month for my digital nomad travel insurance!
✈️ Where can I find cheap flights to Osaka Japan?
You can find cheap flights to Osaka, Japan by using WayAway. This is my current flight search favorite and I have proven that flights on this website are way cheaper!
🛏️ Where can I find cheap hotels in Osaka Japan?
Budget travelers, use Hostelworld when looking for accommodations in Japan. A bed in a hostel dorm starts at $25 USD per night. Booking.com is best for boutique hotels while you will find many luxury hotels on Expedia.
Trisha is one of those people who left their comfortable life to travel the world and learn about life. Her style is to stay in one place she likes for 3 months (or more) to know what it feels like to eat, cook, speak, and sleep in another culture that isn't hers. She'd like to believe she's not traditionally traveling but she just chooses to be somewhere else all the time. In no particular order, her favorite cities in the world are Barcelona, Buenos Aires, Hong Kong, Mexico City, and Tel Aviv.