This best hotels in Osaka Japan is divided into three categories: under $100 USD hotels, best Osaka hotels for kids, and luxury accommodations in Osaka.
There is a misconception that hotels in Osaka Japan are expensive. Not many tourists know that you can get accommodations here for just $55 USD (boutique hotels for couples) while hostels start for as low as $25 USD.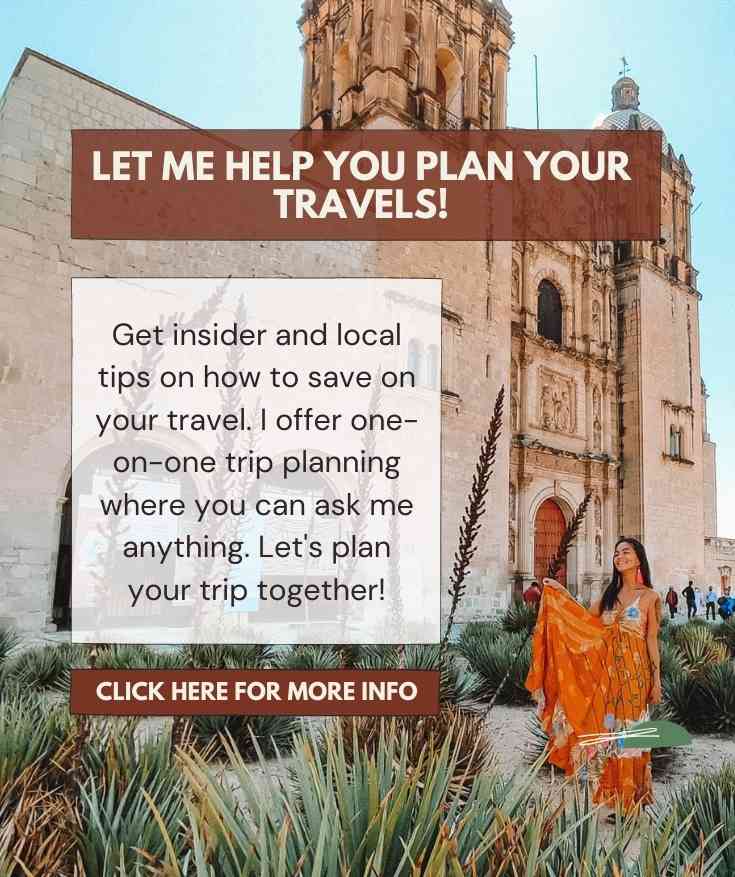 Booking accommodations can be overwhelming especially if you are given 10,000 options for hotels in Osaka. We organized this list into categories so feel free to jump to the type of Osaka hotels you are looking for.
Below are also some quick links if you don't have time to read!
🏨 Hotels in Osaka Japan under $100 USD
#1: The Boly Osaka
💲 from $96 USD
The Boly Osaka is a hotel located in the city that sets a unique atmosphere, combining the heritage of Osaka and the sense of the next generation.
Many tourists stay in The Boly Osaka, near popular points in Umeda and Shinsaibashi. Visit tourist spots like Asahi Seimei Hall, Monument of Kajimaya Head House, and TKP Osaka Yodoyabashi Conference Center, just a few minutes from the hotel.
You'll have access to a shared lounge, terrace, restaurant, and bar when staying here. It also offers luggage storage space and free WiFi for its guests.
A room in The Boly Osaka starts at $96 USD. This covers air-conditioned rooms with bed linens and towels, a wardrobe, kettle, fridge, minibar, safety deposit box, flat-screen TV, and a private bathroom. It can be expensive, only because it is within the central business district.
#2: Mitsui Garden Hotel Osaka Premier
💲 from $52 USD
The Mitsui Garden Hotel Osaka Premier is a superior business-style hotel offering stylish guest rooms to their customers.
What makes the hotel stand apart from others is that it provides a free shuttle service to and from the Osaka Station, which gives you easy access to the Umeda district,
It is also near the Keihan Nakanoshima Line, the Osaka Science Museum, and the National Museum of Art, all famous tourist destinations. I highly recommend this hotel for both business and sightseeing travelers.
Starting from $52 USD, you will already have access to a room with modern facilities like flat-screen TV (with video-on-demand programs), fridge, kettle, complimentary tea bags, hair dryer, and an en suite bathroom and bathtub. When booking, make sure to ask for a room that has a view.
Aside from these, you also have free access to the large public bath on the top floor. Some services that come free are luggage storage and concierge services. You can always avail of a breakfast buffet at their restaurant for an additional charge.
#3: Sekai Hotel Fuse
💲 from $88 USD
SEKAI Hotel Fuse is a 4-star accommodation located just 2.4km away from the Osaka Korean Church and 2.5km from Myoren-ji Temple. The property has a bar available for guests to visit.
Rooms include a kitchenette with a microwave, bed linens, and towels. You can also enjoy a continental breakfast already included in your room payment. The price here starts at $88 USD.
#4: Hotel and Rooms Shin-Osaka
💲 from $70 USD
Hotel Androoms Shin-Osaka is a hotel situated 600 meters away from the TKP Garden City Shin Osaka. It offers free bikes, non-smoking rooms, and a restaurant to all guests will check in at the hotel.
Most visitors stay in hotels and rooms Shin-Osaka as it is close to Arde! Shin-Osaka, Eki Marche Shin-Osaka, and Shin Osaka Station. Moreover, Itami Airport is just 14 km away from the hotel.
You can get a room here for only $70 USD. For this price, your room will have air conditioning, a desk, a balcony with a city view, a private bathroom, a flat screen TV, a fridge, bed linen, and towels. Plus, you can enjoy a buffet or Asian breakfast when you check in.
#5: Hotel Yu-shu
💲 from $98 USD
Hotel Yu-shu is a 3-star accommodation located in Osaka. It is near famous tourist spots like Hoanji Temple and Nipponbashi Monument. The hotel is also just 1.1km from the city center, making it an excellent accommodation for tourists.
A room in the hotel Yu-shu costs $98 USD. For this price, the room is already equipped with a desk, flat-screen TV, and toiletries. The hotel is expensive as it is near significant areas like Nipponbashi and Shinsaibashi.
#6: Hotel Shiki Utsubo Park
The Hotel Shiki Utsubo Park features a bar in the center of Osaka. The popular points near the hotel are Samuhara Shrine, Koyaji Temple, and the OSTEC Exhibition hall.
The hotel's location makes it easy for guests to access the center of Osaka, making it a popular choice among visitors. What makes it stand out is it is allergy-free and is set 500 meters from the Tsunami and Storm Surge Disaster Prevention Station.
For only $49 USD, the hotel will already provide guests with air-conditioned rooms, a desk, coffee machine, fridge, safety deposit box, flat-screen tv, private bathroom, and even a balcony to see the city view. You can also avail Asian breakfast daily if you decide to stay here.
#7: Cinnamon Hotel
If you are looking for a hotel located in the center of Osaka, just 200 meters away from the Nipponbashi Monument, you'll love staying in the Cinnamon Hotel.
Cinnamon hotel is 4-star with 24-hour front desk service and free luggage storage space. Other tourist spots near the place are the Shimoyabatobashi Monument, Han-ji temple, and Mitsutera Temple.
Rooms here start at $46 USD. This already gives you access to a room with a desk and flat-screen TV; bed and room sizes will vary as the price increases
#8: Centrage Ark Shinsaibashi
The Center Ark Shinsaibashi is an apartment-type hotel located 5 minutes from the shopping mall Namba Park. It is in the center of Osaka near Shinsaibashi Station, which makes it a reasonable accommodation for tourists and foreign visitors.
The property offers air-conditioned rooms with a balcony and free wifi. Each unit is also fitted with a flat-screen TV, dining area, kitchen, private bathroom, and hairdryer.
With only $35 USD a night, you will also have access to your fridge, microwave, stovetop, and kettle. This means you can cook and prepare your food inside, which makes it stand out compared to other hotels. Plus, it's cheaper!
👪 Osaka hotels for families
#9: Liber Hotel at Universal Studios Japan
If you are planning to visit Universal Studios Japan and want to lessen the hassle of travel and minimize time, staying in the Liber Hotel at Universal Studios Japan would be a great idea.
The Liber Hotel at Universal Studios Japan puts you only 1 km away from Universal Studios Japan and 1.9 km from Osaka Aquarium Kaiyukan.
If you book your stay with them, you can get massages at the spa or maybe grab a bite at their restaurants.
They also have a garden where you can roam during your free time. The room here starts at $105 USD, giving you access to standard room amenities and hotel facilities.
#10: Onyado Nono Namba Natural Hot Spring
Onyado Nono Namba Natural Hot Spring is located near the Nippombashi station in Osaka and other popular destinations such as Dotonbori, the famous sight of the Glico sign, and the Namba City shopping center.
The hotel stands out from other properties and is visited by guests because of its available hot spring bath and sauna facilities.
For a room starting at $163 USD, you already have standard room amenities and free ironing service. There is also a restaurant at the property and vending machines for your drinks.
#11: Konjaku-So Tempozan Osaka Bay
Another luxury hotel located in Osaka is the Konjaku-So Tempozan Osaka Bay. It is near the Tempozan Ferris Wheel and Isoji Central Park.
Rooms at the property, which start from $477 USD, offer free Wi-Fi and standard hotel amenities. This will be a great accommodation choice if you want a perfect view of the Osaka Bay Area.
#12: Courtyard by Marriott Osaka Honmachi
Situated in Osaka, the Courtyard by Marriott Osaka Honmachi is a hotel near popular points like Hongan-jo Temple Tsura Betsuin, Asahi Seimei Hall, and OSTEC Exhibition Hall.
It has concierge services readily available 24/7, so you don't have to worry about anything when you need help or assistance.
The hotel will provide air-conditioned rooms plus standard hotel amenities for a room worth $140 USD (or more). You will also be served with Asian breakfast each morning.
#13: OMO7 Osaka by Hoshino Resorts
OMO7 Osaka by Hoshino Resorts is a 5-star hotel providing accommodation with a garden, private parking, a restaurant, a bar, a shared lounge, and a terrace.
It is strategically located near the city center and the Haginochaya Shopping Street, which makes it accessible for foreigners to stay in.
As a luxury hotel, the staff here can speak English, Japanese, Korean and Chinese, so you don't have to worry about communication.
Starting at $189 USD, your room will be equipped with standard room amenities fitted with a private bathroom. The hotel also offers a buffet breakfast available daily.
🛎️ Luxury hotels in Osaka Japan
#14: Senlax Inn Osaka
Senlax Inn Osaka is situated conveniently in the Chuo Ward district of Osaka. It is near major tourist areas like the TKP Shinsaibashi Ekimae Conference Center, Stage Ku, and Shinsaibashi Station.
Compared to other hotels in the center of Osaka, the Senlax Inn can be pretty expensive. Rooms start at $136 USD a night.
With this price, units will come with air conditioning and standard room facilities like a television, fridge, kettles, and a shower. The hotel also offers free wi-fi in each room for each guest.
Hotel rooms are spacious and designed with a modern and minimal touch. This explains the price of each unit, aside from the fact that it is strategically located in the center of Osaka.
#15: Swissotel Nankai Osaka
The Swissotel Nankai Osaka is a luxurious 5-star accommodation hotel located in Osaka's entertainment and shopping district.
The property is just 5 minutes from Namba Park Shopping Center and Takashimaya Department Store. And what makes it better is it is 10 minutes away from Dotonbori Shopping Street and 20 minutes from Namba Station.
If you book a stay here, you can access hotel amenities like an indoor pool, fitness room, spa, and six dining options. A room here starts at $151 USD.
#16: Conrad Osaka
Conrad Osaka is an excellent choice for travelers who want to experience world-class service. Their rooms have floor-to-ceiling windows, giving you the best view of Osaka. Plus, they have the usual room amenities inside a spacious, well-designed unit.
A room here starts at the price of $475 USD per night. You'll get your money's worth if you use their hotel amenities like spa and wellness facilities.
Moreover, the hotel also holds a collection of contemporary art incorporated into the hotel decor, which is free for you to check out. They have more than 380 artworks displays, so you eventually get a museum plus a hotel in one. Perfect for art lovers!
The property is located in Kita Ward near JR Osaka Station and Higobashi Station.
#17: InterContinental Hotel Osaka
The InterContinental Hotel Osaka (IHG Hotel) is just steps away from the Osaka station.
It is considered one of the most luxurious hotels in Osaka, as it offers a host of culinary experiences which is perfect for food enthusiasts. It mainly provides French dining and also contemporary drinks.
Rooms here are spacious, modern, and luxurious. You can book suites or signature apartments, all offering a great view of Osaka. The price of these rooms starts from $395 USD and can vary depending on the type of room you avail of.
#18: Osaka Marriott Miyako Hotel
The Osaka Marriott Miyako Hotel is a luxurious hotel located on the high floors of Abeno Harukas, having direct access to Tennoji Station.
It offers luxurious rooms featuring free WiFi plus free entry to a viewpoint on the 58th floor of the hotel for a 360-degree view of the city.
For a starting price of $419 USD, you will have access to a spacious air-conditioned room with world-class facilities.
What makes the hotel stand out is that all rooms are located on the 38th floor above, giving you a chance to get a perfect view!
Guests also have access to a fitness center or shop at the Kintetsu Department Store located on the lower floors of the building. The property is also near Namba Station, Osaka/Umeda Station, and Tennoji Zoo.
#19: The Ritz-Carlton Osaka
Get to experience classic European-style decor when you book a stay in the Ritz-Carlton Osaka. The property is conveniently located near the JR Osaka Station, Nishi-Umeda Subway Station, and Dotonbori Area, allowing you to travel to and from your accommodation.
The Ritz-Carlton Osaka is known for having five dining options, including a Michelin-starred French restaurant. Their rooms start from $532 USD, which is pricey if you are on a budget.
But only because their rooms are elegantly decorated. Plus, they are located on the 24th floor and above, featuring a stunning view of varying heights.
#20: St. Regis Osaka
The 5-star St.Regis Osaka Hotel offers exquisite, world-class, and traditional Japanese aesthetics. It is located in the heart of Osaka's Midosuji area, directly above the Honmachi Subway Station Exit 7.
Rooms at the hotel have a contemporary design, offering magnificent city views. For $499 (or more), your room will have luxurious amenities like a mini-bar and a Nespresso coffee machine.
The French marble bathroom will also include a shower with four body jets, a soaking bathtub, a built-in LCD TV, and a plush bathrobe.
You can even request sightseeing arrangements, dinner reservations, event tickets, and more from a private butler!
Aside from the luxurious accommodation, the property is near significant areas like Dotonbori, Universal Studios, and Osaka Castle.