☕ Support this blog's honest and transparent journalism. Help us add value to what we are sharing. Keep P.S. I'm On My Way free for all by donating to our coffee fund.
This Hong Kong travel guide is based on my 6-months stint living in Hong Kong as a single woman and a remote worker. Despite the high costs, I decided to live here instead of just passing by and here's why!
📬 Reader mail: Hi Trisha! I will be going to Hong Kong for such a limited time. Will be there from the 3rd to the 8th of August to meet with my family (they're traveling to Manila) as we celebrate my niece's birthday. But, just like in any of our family travels, my nighttime usually gets boring since my parents just sleep lol and my sibs are busy with their own families. I wanna make the most out of my time there and see some good spots. I'm into artsy stuff and I love music, too.
If you can recommend some spots where I can hang and maybe meet other people, that'd be awesome! Plus you mentioned that you lived there, so if you can also share some tips and some fav restos or activities that would be really awesome.
I am based here in Hanoi now. Thanks for females like you who have given me the inspiration to leave the US. Let me know if you're gonna visit this charming city!
-Allison, USA
When I was young, Hong Kong, in my mind was a city you visit during your first-time traveling as an Asian. Like many young girls, shopping was my Hong Kong keyword. I first visited during my 18th birthday (the entrance to society), a gift that I received from my mother. I didn't go alone though but 2 years ago, I had the chance to go back, explore it on my own, and stayed indefinitely.
Hong Kong and I immediately clicked. Through my second exploration, I was able to go into a deeper meaning of food, culture, and the greatness of the city. There is something about Hong Kong that will make you want to stay.
I'm not sure how I was able to manage to live in this expensive city but one thing I know for sure: if you love it, if you feel that it's right, then you will find all the possible ways to stay.
🤮 Reading extensive guides like this can be very overwhelming so take it one section at a time. Bookmark this page for later and don't be too hard on yourself. I myself got a headache from putting this together!
🇭🇰 Hong Kong at a glance
Hong Kong travel quick info
Currency: The currency in Hong Kong is called Hong Kong dollar (HKD). US$1 = HK$8.
Power plug: Hong Kong used to be a British territory so the majority of the outlets use the three-pronged UK-style plug.
Visa: Americans, Canadians, Australians, British, and most European citizens don't need a visa to visit Hong Kong. You can stay up to 14 days on a tourist visa.
Language: There are many languages in Hong Kong but 90% speak Cantonese. Almost everyone can speak English in Hong Kong (except street food stalls). Restaurant servers and those in the travel industry can speak English well.
Culture: Hong Kong is such a modern city. Many expats from all over the world live here despite the high cost of living. There is great nightlife, the food scene is amazing, and overall, it's just a great city to travel to! You'll love the culture here!
Hong Kong is not China so make sure not to mention this at any costs because some locals will get offended. Remember that Hong Kong is an independent country and is not part of China. Well, more on history later…
Is Hong Kong safe?
ABSOLUTELY! You'll never have to worry about safety in Hong Kong. The crime rate is really low and Hong Kong travel is easy to navigate even if you are going solo. There are so many things to do and it is truly the best destination in Asia for solo travel! There is no issue to discuss when it comes to safety and the people of Hong Kong are very friendly, modern, and liberated.
Hong Kong solo travel: is it a good idea?
FOR SURE! Hong Kong is the most solo traveler-friendly destination I've ever been to, mostly because you can do many things here by yourself. Meeting people is not also very hard and I will give you some tips in this Hong Kong travel guide on how to meet like-minded individuals. Keep reading!
You may also like:
✈️ Planning your Hong Kong trip
Best time to visit Hong Kong
Personally, I think Hong Kong is good to visit all year round but take into consideration the price of the flights during the high season. October to December is a good time to visit because winter in Hong Kong is perfect! It's not too cold and it's super refreshing! June to August is super hot and rainy. Typhoons come every September.
Travel to Hong Kong from US: direct flights
Travel to Hong Kong from US is easy as there are many direct flights that arrive at Hong Kong International Airport. As Hong Kong just opened on June 1, 2022, the flights are not as frequent yet but the form below can help you find a flight from your city in the USA.
Hong Kong entry requirements
Hong Kong just started easing rules to non-residents a week ago. It is one of the countries in Asia that stayed close for a long time and now they are on a soft opening. First, you have to apply online to visit Hong Kong. They have a daily booking quota for the number of tourists they can receive.
If you are going to Hong Kong with travel companions, you can sign up/apply for up to 3 people. This booking form quota resets every Wednesday at midnight (Hong Kong time, GMT +8). You need to be very clear about your arrival and departure date as the permit will include these dates.
All travelers entering Hong Kong need to fill out a health declaration form. As soon as you fill out the form, you will get a QR code via e-mail. Please note that this code is only valid 48 hours prior to arrival so don't fill out this health declaration form weeks before your trip. For those who are arriving by land, this form is only valid for 24 hours.
Hong Kong entry requirements still have the negative PCR test that has to be done when you arrive in HK. If you tested positive, you will be directed to the quarantine hotels and stay there for 7 days.
For more information and frequent updates from the government of Hong Kong, you can refer to their Come2HK program.
As of today, the entry requirements to Hong Kong are not very clear so I will update this once I finish my interview with the tourism board next week! For those who are residents of Hong Kong and plan to return soon, you may read about the Return2HK program here.
🧳 A friendly reminder: Do not travel to Hong Kong without insurance that covers COVID-19! As a digital nomad and remote worker, I only pay US$40 for my travel insurance. Check out SafetyWing and see what travel insurance plans will work for you!
Arrival in Hong Kong
Hong Kong is one of the biggest flying hubs in the world. Over 100 airlines fly to (and from) Hong Kong International Airport (HKG) so I'm pretty sure you can easily find a flight. If you are coming from Asia, expect that the fares will be very cheap.
Hong Kong is one of the countries that don't stamp passports upon arrival. Instead, you will be given an entry card which will be proof of your entry to HK. Don't lose it! In theory, the card will not affect your departure but some recommend applying for a replacement.
As a Philippine passport holder, I am only allowed 2 weeks in Hong Kong so I always kept my landing slip however, there wasn't a time that I was asked to present it when going out. This is from my experience of going out of HK every 2 weeks for a visa run. In principle, lose your entry card however you want but never overstay.
Internet/wifi in Hong Kong
Although HKIG has a bullet-like speed WiFi, most of us will still feel more secure if we have a working sim card. I use CSL sim card but I am sure that any sim cards in Hong Kong are very reliable.
If you don't want to buy a sim card at the airport, the whole city (especially Central Area) has free high-speed WiFi. You can also avail a portable WiFi rental in Hong Kong if you want to connect more devices.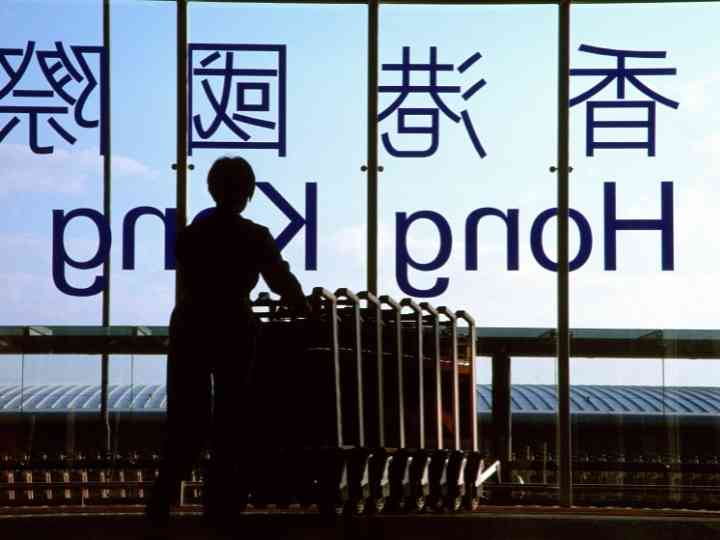 How to get to Hong Kong center
By taxi: Taxis are pretty expensive but if you are traveling as a group, it might be a better option as they will take you to your hotel. The private transfer from Hong Kong International Airport starts at US$80.
By train: The cheapest way to go to the city (especially if you are alone) is the Hong Kong MTR. Tickets for adults cost US$15 which will take you to any point you like in the city.
By bus: the bus is another convenient way to get to the city center of Hong Kong. All you have to do is take Line A11 using the City Flyer bus. It costs around US$7 and the ride takes 35 minutes.
Getting around Hong Kong
There are many modes of transportation in Hong Kong but the train is the most convenient. The Octopus card is a must as opposed to buying single train rides. A standard Octopus Card (upon purchase) costs US$6.93 that's pre-loaded with US$2.56. You can get your cards at the following stations:
All MTR stations (except Racecourse station)
Light Rail Customer Service Centres at
Ferry Pier Terminus, Leung King, Town Centre, Yuen Long Terminus, and Tin Yat stations
First Ferry Customer and Octopus Service Centres at
Cheung Chau Pier, Mui Wo Pier, Central Pier 5 & Central Pier 6
KMB Lok Ma Chau Ticketing Office
You can easily reload your Octopus Card in any convenience store all over the city. Other means of transportation include:
By taxi: Taxis are very expensive in Hong Kong but you'll never know when you're going to need it. I kept saying I would avoid this mode of transportation at all costs, but sometimes, most especially when I am going farther than Central, I always take the taxi. Taxi drivers speak English perfectly well and if you ever leave something behind, they will definitely return it (this will be discussed in the Safety/Emergency section). You won't be ripped off as HK drivers are normally honest but if you are hesitant, make sure to pay small bills. Tipping drivers (HK$ 1-2) is decent. Hong Kong strictly imposes the seatbelt law so don't forget to buckle up!
By bicycle: Though many Asian countries have not adopted the cycling culture, in Hong Kong cycling (only in quiet areas) is a great way to get around. Note that there will be uphill drives on the Hong Kong Island and New Territories so watch out!
By ferry/boat: Despite being a small country, Hong Kong is still divided by different islands so ferry as a mode of transport is necessary. Star Ferry runs between Central (Pier 7) or Wan Chai and Tsim Sha Tsui. To get to the famous Lantau Island from Central (Pier 3), Discovery Bay Transportation is the best option. Hong Kong & Kowloon Ferry serves destinations on Lamma Island and Peng Chau only. To get to (and from) Cheung Chau, Peng Chau, and Lantau Island, check New World First Ferry Boats.
By bus: This is my least favorite transport in Hong Kong and I only tried it once. Going around Hong Kong by bus is quite confusing if you don't know the terrain well. However, the KMB app is downloadable to smartphones and can be a helpful way in navigating your route.
Hong Kong map: understanding the layout
Hong Kong is divided into territories so in order to understand. Each area has things to do and places to visit which is why HK remains one of my top destinations for solo travelers. You need to check the Hong Kong map so you'd know where to stay.
As usual, my favorite is the Central area on Hong Kong Island (because I lived there). I will give you an overview of the Hong Kong neighborhoods in this post as well. To give you an overview, below is the list of territories. You'll recognize these names when you book your accommodations in Hong Kong:
The New Territories: Islands, Kwai Tsing, North, Sai Kung, Sha Tim, Tai Po, Tsuen Wan, Teun Mun, and Yuen Long
Kowloon: Kowloon City, Kwun Tong, Sham Shui Po, Wong Tai Sin, and Yau Tsim Mong
Hong Kong Island: Central and Western, Eastern, Southern, Wan Chai
💰 Hong Kong travel costs
To understand this conversion from HKD to USD, I'm going to give you an idea about some basic prices:
Basic lunchtime menu (including a drink) in the business district: US$11
Combo meal in fast food restaurant: US$4.97
1 cocktail drink in a downtown club: US$16
1 beer in neighborhood pub (500ml or 1pt.): US$8.15
Cappuccino in a specialty coffee shop: US$5.73
1 package of Marlboro cigarettes: US$7.52
Money exchange in Hong Kong
From living in Hong Kong, I learned that the trick is not to exchange your money at the airport. City rates are still more favorable than that of the airport. It's not that big but HK$ is a powerful currency so when you come to think of it, all those little cents can still make up big bucks.
Please note that there is no black market for currency exchange in Hong Kong. Tsim Sha Tsui and Central areas always have the best exchange rates.
ATM withdrawals
Another thing I learned (and I do this a lot in every country) is withdrawing from the ATMs are still better despite the withdrawal charges. Withdrawal fees range from HK$20 and HK$50 but it still depends on how much your bank also converts these charges.
Credit/debit cards
Hong Kong is an expat city so you can imagine paying with credit card is easy in all establishments, even the convenience stores. I barely brought cash while living in Hong Kong! Mastercard, Visa, and Amex are the most accepted widely accepted cards. As usual, your bank will incur fees and the currency exchange may vary.
Tipping in Hong Kong
Is this a thing in Hong Kong? It's not a part of their culture but service people like hotels are expecting tips. Hotels in Hong Kong are usually the ones expecting the tips (housekeeping, bell boys, porters, concierge, etc). HK$10 to HK$20 is the usual rate.
Most bars and restaurants have service charges and table fees so you don't have to worry about tipping your bartender/server not unless you really want to do it. I bet it's going to be a bit weird as most of these people are not used to 'small time' tips.
I'm not even sure how they will react if they are tipped! I've done this once and the guy just gave me a grin and said, "it's okay. Keep it." This dilemma is so weird!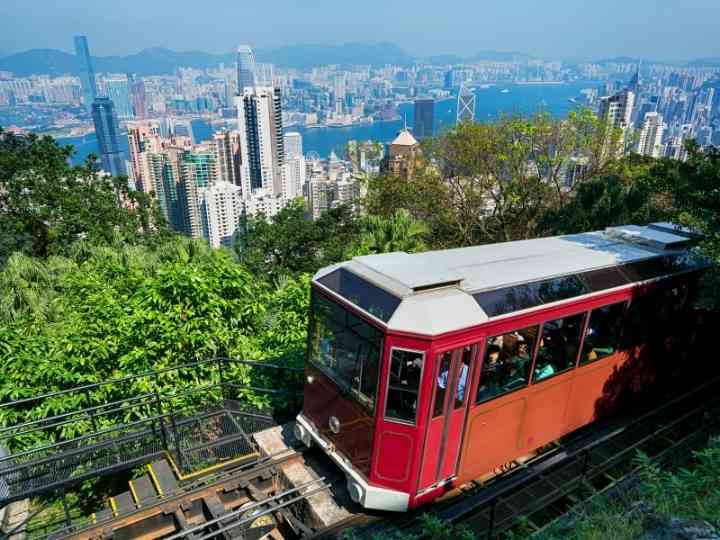 🗺️ Things to do in Hong Kong
Alright, here comes the part where we all question the existence of things to do in Hong Kong. This city is usually known as a food destination (which is 100% true) but there are many things to explore in Hong Kong that is outside the food department. We've talked about neighborhoods in the first part of this article so, in this section, I will divide the things to do in Hong Kong into neighborhoods.
Discover Hong Kong neighborhoods
I am biased with Central because this is where I spent most of my time in Hong Kong. It's not that it feels comfortable because it's an expat's hub but you pretty much have everything in this area everything was so easy! When I first came here (11 years ago), there were only 2 choices – Mainland (Kowloon) or Hong Kong Island. I opted to stay in the latter because according to my mom, it was friendlier to families. I was traveling with the whole clan back then so I didn't really have a say. And I was young.
Having the chance to explore things on my own (the second time in 2015) not only lead me to the different neighborhoods in Hong Kong but also to stay for a longer-term. As usual, each neighborhood is very distinct and has its own features. I suggest you check everything out but if you are pressed with time, this will help.
Central: Uhm, yes. The one and only Central. I wouldn't casually connect its name to geography but let's say it is the center of everything. This area is home to skyscrapers, shopping malls, all things modern, and of course, the increasing number of expats in Hong Kong. Here, you will find many people, food and culture from different walks of life.
Tsim Sha Shui: If you ask all your friends who've been to Hong Kong, TST is very familiar. This is what the tourists love! Located on the other side of the island (Kowloon), TST is home to many popular Hong Kong markets and odd food choices.
Causeway Bay: also known as the shopping bay. This is the locals' go-to shopping place. You can easily spend a day in this area as it offers a lot of great dining options and a huge number of shops.
Wan Chai: Known to be the oldest district in Hong Kong, Wan Chai is home to the great dim sums, hot pots, even temples and parks that will surely give you a full-day diversity of things to do in Hong Kong.
Sheung Wan: … is my second favorite (next to Central). I overlooked this area before but when I did frequent visits, I observed that Sheung Wan is very hip (okay, hipster) and unique. If you are an antique lover and an art installation geek, Sheung Wan is your turf.
Hong Kong tourist attractions
Lantau Island
Go on a cable car ride to Lantau Island and see the spectacular landscapes of Hong Kong! Lantau is the largest island in Hong Kong and it's a bad idea not to include it in your itinerary. You can even stay here for one night and get to know the island! Travelers who love the outdoors can also hike the Lantau peak at sunrise.
Temple Street Night Market
Hong Kong is popular for shopping and a Temple Street Night Market tour is one of the most popular Hong Kong tourist attractions. There will be hundreds of stalls here selling all kinds of things. This is the cheapest place to shop in Hong Kong.
Victoria Harbour
Remember those photos you see on Instagram? Boat, sea, and skyscrapers? That's Victoria Harbour, one of the most visited places in HK. The best way to see Victoria Harbour is by getting on the hop-on/hop-off tourist bus. This bus stops at many important Hong Kong tourist attractions and landmarks.
Hong Kong Museum of History
This is the museum that houses the local history of Hong Kong. From the British invasion to what it is today, you will find out about the impressive Hong Kong culture and how it came about. A 1.5 hours guided HK Museum tour starts from US$47.
Hong Kong Disneyland
Hong Kong is one of the countries in Asia that has Disneyland! I'm not kidding – I went here on my own twice and you don't need a travel companion to enjoy Disney! Hong Kong Disneyland tickets start at US$81 per person and you can pre-book online for fast entry.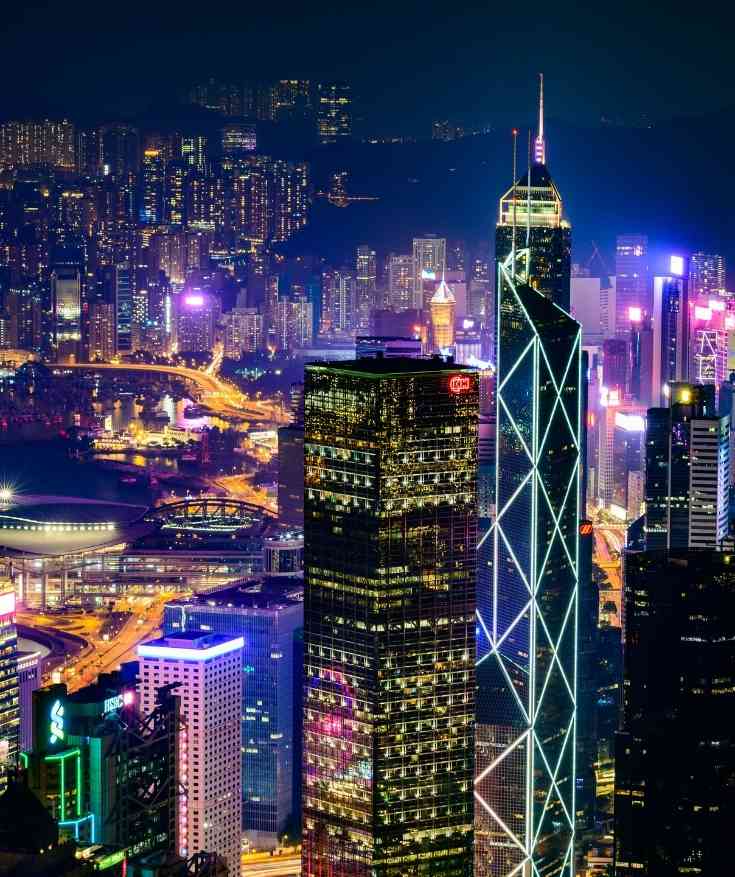 City skyline and rooftop dining at Sky100
The Sky100 Observatory is one of the highest points to see the city of Hong Kong. The entrance fee is only US$25 and you can buy your tickets online. At the top, you can also avail a great dining service. They have a lot of dining set menus to choose from!
Another way to see the Hong Kong City skyline is to get on a cable car to Ngong Ping. The Ngong Ping Village is worth visiting for a day trip.
Outdoor activities in Hong Kong
Hong Kong is not just a city with tall skyscrapers. You'd be surprised that you'd see a lot of parks and green areas in this country. Most of them are even for free! One of the prettiest parts of Hong Kong is Plover Cove and you can explore it by bicycle.
There are many beaches in Sai Kung so this is a great activity during the summer. Hong Kong can get really hot and humid! Sai Kung has many deserted and remote beaches to explore and a day trip starts at US$127. You can also customize and only choose the beaches you want to visit but visit them all!
Tai Mo Shan is an easy hike and can be done half-day (4-6 hours). You will see the Ng Tung Chai Waterfalls and many beautiful paths when you do this hike. If you want nearby hikes within the city, you can do a hike to the Victoria Peak instead. This is a must in Hong Kong so I hope you'll get to do it!
🛏️ Hong Kong Hotels: where to stay
Before anything else, it is very important to know the rent costs in Hong Kong, especially for long-term travelers. For the most part of my stay, I stayed in an apartment because I wanted to have privacy. I don't think I can stay in hotels/hostels for more than 5 days as there is no room for me to make friends and meet locals in the area.
I would also like to recommend a few places I had first-hand experience with. Each of the hotels below is categorized on the type of traveler that you (we) are.
The Upper House: for luxury travelers
The Upper House starts at $300 per night for a room with a view. Facing a scenic view, this hotel has 117 rooms (21 suites, 2 penthouses) and is considered to have the largest rooms in Hong Kong. Though I stayed here alone, I can say this hotel is also for families and groups of friends who are on a mini staycation.
They have everything in the hotel that will make you not go out (very dangerous if you ask me!). If you want accommodation that is equally pleasant as the Upper House, J Plus Hotel is a good second (cheaper) choice. Known to be Hong Kong's first boutique hotel, J Plus is also at par (amenities-wise) with the other luxury hotels out there.
K11 Artus: for the mid-range travelers
K11 Artus is my favorite hotel in Tsim Sha Tsui. It has impressive skyline views, a gym, a pool, and everything you need for a staycation in Hong Kong. I always book the Harbor Studio (with a King bed) for its great views and affordable rates.
For budget backpackers
Solo travelers, there are many nice hostels in Hong Kong where you can stay for as low as US$25 per night. They're decent, don't look at the price tag. Hong Kong has an impressive hostel scene and it's the best way to meet people when traveling to Hong Kong alone. Most of the best experiences in my travel life are from staying in hostels!
All Hong Kong hotels by area
When booking hotels in Hong Kong, it is way better to identify which area you are going to stay in first (refer to the map above). For solo travelers and groups of 2, here are the areas I recommend, no matter what age group:
🍲 Hong Kong restaurants
Now for the part we've all been waiting for: we all know that Hong Kong is a legit food hub. There's no denying that you can find anything in this city – from Lebanese to Italian, this seems to be the city that has it all! Hong Kong has a myriad of cuisines and is my favorite gastronomic destination in the world.
Food is the best way to know the culture and history of Hong Kong so dig in for a genuine experience! As a long-term traveler myself, I'm sure you also travel on a budget but heed my advice: don't be cheap on food.
I know most of us will be a bit uncomfortable but sharing tables in Hong Kong is perfectly normal. Take this as a way of getting to know people (think share-a-seat-win-a-friend kind of thing) and making friends while traveling.
A few of you asked about the not-so-hygienic reputation of Hong Kong when it comes to food but who cares? I was there for a long time and never got sick because of the food. You're on vacation! Don't worry about it! Just eat!
Servers in restaurants can be a bit rude sometimes but every time I feel like they are being impolite, I let it go – I don't understand their language anyway! I've seen a lot of foreigners complain about bad service in Hong Kong but please bear in mind that this is cultural. It's not something you should be worried about nor exert your efforts into.
Cheap eats (under $50 HKD / less than US$1)
The best in Central: Fish 'n chips at Beer and Fish
The best in Sheung Wan: Spam and egg (with rice and a drink) at Ma Sa Restaurant
The best in Causeway Bay: Cart noodles at Wing Kee Noodle
The best in Wan Chai: Bacon pineapple burger at Burger Home
The best in Sai Wan Ho: Taiwanese pancake at I Miss You
The best in Sai Ying Pun: Samosa at Tulsi & Wine
The best in Tsim Sha Tsui: Austrian cheese bun at Guschlbauer
The best in Hung Hom: Double burger at Si Sun Fast Food
The best in Jordan: Egg sandwich at Australia Dairy Company
The best in Cheung Sha Wan: Salmon musubi at Hana-musubi
The best in Tsim Sha Tsui East: Uni hand roll at Tasty Reminiscence
The Iconic HK food
Upon arrival not just in Hong Kong but in every city in the world, the first thing we think about is "what am I going to eat?" The shitty plane food makes you prioritize eating upon landing. Not to mention the crave for authentic and legitimate food is part of the quest. In this list, you will not only see the most popular food in Hong Kong but you will also discover where to find them.
Best dim sum: Dai Pai Dong (aka Chinese street food stalls; can be found anywhere)
Best noodles: Wing Kee Cart Noodles in Causeway Bay
Best dumplings: Din Tai Fung at Tsim Sha Tsui and Causeway Bay
Best Peking duck: Peking Garden at Tsim Sha Tsui
Best hot pot: Megan's Kitchen Hot Pot (Wan Chai)
When craving Asian food
I never got tired of Chinese (HK) food because it is my favorite but some of my expat friends start dreaming in Japanese, we tend to bend the food rules a little. Asian food is not so much of a trend but those who live in Hong Kong and just got back from their vacations in Thailand, Vietnam, etc are the regulars in these cuisines. If you are not a fan of Chinese food (or maybe too disgusting for you), here are some Asian food options that you can enjoy while in Hong Kong.
Best Thai: Chachawan in Central
Best Japanese: Katsuhachi in Causeway Bay
Best Vietnamese: BEP Vietnamese Kitchen in Central
Western food
Comfort food. When we are lost, this is the cuisine we can all relate to. Hong Kong, fortunately, shares that sentiment. Along with many expat chefs who moved to Hong Kong and try their luck came the boost of the unstoppable Western/European restaurants in the small crowded city.
The best Italian: 8 1/2 Otto E Mezzo Bombana
The best Spanish: Iberico & Co in Central
The best French: Caprice in Central
The rest of the world
This is probably my favorite part because I got to explore the many different versions of food available in Hong Kong and I concluded they have EVERYTHING. Have you sat down in a foreign city and suddenly thought "Where can I have Lebanese in this city?" It actually happened to me but in a different way.
I was walking in the Soho area when this loud salsa bang (that sounded really familiar) amused me. I followed the sound, walked in, and saw a bunch of Colombians in a cool Colombian bar! It was clearly an accident but this is what Hong Kong will do to you – it will give everything you want and catch you by surprise.
The best Mexican: It's a tie between Taco Chaca in Sai Ying Pun and XOCO at Mid-levels
The best Lebanese: Another tie between Maison Libanaise in Central and Mama Malouf in Kennedy Town
South American: Gaucho in Central
Food trends in Hong Kong
I should've not given you a lot of recommendations. You might be too overwhelmed now but this food culture in Hong Kong is very important. And I promise this is the last! If you are up for a real cultural immersion (nope, this is not about eating street food), here are the food trends in the city you should try.
Best HK style steak house: Goldfinch Restaurant in Causeway Bay
Tiffany Restaurant in Prince Edward
Best brunch: Lily & Bloom in Central
Best vegan: Pure Veggie House in Central
Best specialty coffee: The Cupping Room in Central
✨ Hong Kong travel tips
Safety in Hong Kong
Safety, in my opinion, is subjective but I never felt harmed in Hong Kong. I walked the streets alone at 3 in the morning and didn't feel danger. Hong Kong is generally a safe place but it's not bad to practice some precautions. For example, if you are walking in the wee hours of the night, always make sure to be in the well-lit areas so you can see your way better.
Pickpocketing is also common but very rare. From my experience, this case of 'theft' happens all over the world so as usual, don't carry a lot of cash with you or leave your belongings unattended.
For insurance purposes, you can easily get a 'loss report' in any police station in the area where the robbery occurred. In case you left an item in the taxi, drivers definitely give it back. You just have to call the Hong Kong taxi lost and found hotline to claim what you lost.
I am not giving you false hopes here as I only used this hotline once (and it worked) but give it a try. I hope you'll never have to call them but it's good to know what to do when things like this happen.
Eating street food in Hong Kong
Hong Kong is surely a street food heaven, as seen and experienced with their Dai pai dong culture but I have never been sick in Hong Kong. I guess you just need to play it by ear when eating street food – their routines and how they make food are pretty much obvious.
Vaccines
Vaccines are also not required when entering Hong Kong but every year, there are big cases of winter flu in this region. In case something happens to you while traveling in Hong Kong, you can definitely go to public hospitals even without a Hong Kongese identity card. To check the hospital rates, click here. Medical services in Hong Kong is really expensive but if you have travel insurance, these fees may be reimbursed easily.
Drinking tap water in Hong Kong
Tap water in Hong Kong is labeled safe to drink but many locals preferred the filtered ones because of the flavor.
Culture in Hong Kong
Hongkongers or Hong Kongese are very friendly and helpful. English is widely spoken in the city because of the growing expat community. You can easily ask people for directions and they can deliver well.
What to wear in Hong Kong
Make sure to bring comfortable walking shoes. The streets of Hong Kong have a lot of uphills so it's very important to wear shoes that will fit these roads. Unless you don't plan to walk and pay for expensive taxis, forget the shoes.
Hong Kongese are definitely fashion-forward to come as you are. Wear anything you want! Just make sure to note their seasons. I went here for the first time when I was 18 and it was November. Hailing from a tropical country (next to Hong Kong), I didn't think we'd have different weather so I brought a thin jacket!
Is Hong Kong safe for female travelers?
I never had a hard time traveling and living in Hong Kong as a woman. This is the only city I was not catcalled nor criticized for what I wear. I have no further arguments or things to write about safety in Hong Kong because I truly felt safe when I was living here.
Tinder and Bumble in Hong Kong
There's a lot and most of the men I matched with were expats from the UK (half of them!), US, and Australia. Hong Kong is a melting pot and you will meet many foreigners through Tinder and Bumble. You can also try to match with locals – they speak English!
Meeting for dinner or drinks is safe but whatever you do after the date is entirely up to you. I don't have the habit of sleeping over on first dates but I also think that men in Hong Kong are harmless.
Is Hong Kong safe for LGBTQ travelers?
Hong Kong is now conducting annual pride parades every November which attracts thousands of LGBTQ+ communities to join the fun in the city. That said, the LGBTQ+ scene in Hong Kong is widely accepted – you can even see some couples displaying public affection and it's super cute!
However, it is still hard for people in Hong Kong to come out to family members and employers. Some Hong Kongese families still remain conservative.
Apply for job exchange gigs
If you have more time in Hong Kong and want to experience a deep Hong Kongese culture, you can try a different travel method (like I do). It's not very popular in Hong Kong yet and you will not find a lot of volunteering or work exchange opportunities in Hong Kong but just in case, I use Worldpackers to look for volunteering jobs abroad.
Work exchange is a way to immerse in local culture. You will work for 4-6 hours a day (max, not more than that) in exchange for deep cultural immersion, food, and accommodations. This is one of the methods that lead me to continuously afford a life of travel.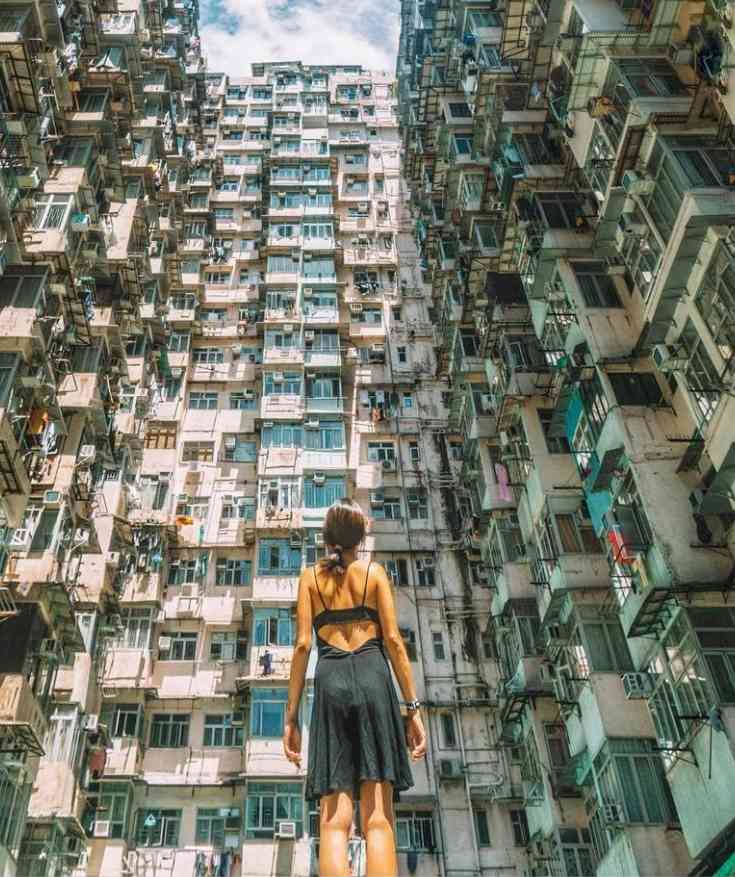 ✈️ Ready for your trip to Hong Kong? This blog thrives on reader questions so feel free to ask questions about Hong Kong travel by using the comment box below. You can also sign up for 1-on-1 coaching with me if you need more help!
Trisha is one of those people who left their comfortable life to travel the world and learn about life. Her style is to stay in one place she likes for 3 months (or more) to know what it feels like to eat, cook, speak, and sleep in another culture that isn't hers. She'd like to believe she's not traditionally traveling but she just chooses to be somewhere else all the time. In no particular order, her favorite cities in the world are Barcelona, Buenos Aires, Hong Kong, Mexico City, and Tel Aviv.