☕ Support this blog's honest and transparent journalism. Help us add value to what we are sharing. Keep P.S. I'm On My Way free for all by donating to our coffee fund.
Is Cusco solo travel safe? For solo women traveling alone, Peru can be an intimidating country but I actually recommend this for first-time solo travelers! I stayed in Cusco for 2 months and here are my experience plus tips on how to travel Cusco solo. I always keep coming back!
📬 Reader Mail: Trisha, I am so glad to have stumbled upon your Instagram. I was so thrilled to discover your blog and you've actually pushed me to travel solo! Thank you for all the inspiration!
I know that you are heavily advocating for solo female travel but I am also glad that as a male who wants to travel solo, I find a lot of insights in your experiences. It truly is for everyone!
I finally decided to leave the United Kingdom after being locked out in Leeds for a year. Do you have tips about Cusco solo travel? I can see you've been there a lot and I want to know your insights regarding safety and where to meet people.
Thank you for all the insights you put into this blog. I really appreciate all the help and I hope we'll get the chance to meet in the future!
-Jacob Henderson, UK
Hi Jacob!
Originally, I wanted this blog to encourage women to travel solo but I've seen a lot of men who are also having troubles doing it alone. When I backpacked South America for 3.5 years, I realized how boys always travel in groups but many women are already traveling by themselves!
My friends find it rather weird that I love staying in Cusco because it's always cold. People also don't know this city well because it's only a gateway for Machu Picchu. Nobody really spends a lot of time here!
Through the years I visit Cusco, I have cultivated many genuine relationships here and it's one of the reasons I keep coming back. If you ever make it to Cusco, I would love to introduce you to some of my local friends!
Good luck and I am happy you are finally getting out of the UK! I'll try my best to share all my experiences in this article but if you feel that it's incomplete, don't hesitate to send me a message!
Xx,
Trisha
Is Cusco safe for solo female travelers?
I never felt harmed in Cusco as a solo traveler mainly because I always have local friends to hang out with as soon as I arrive. I feel like you'll never be alone if you travel Cusco solo since the hostel culture is very common here.
There are a lot of hostels in Cusco and most of them have bars and clubs which makes it easier for solo travelers to make friends and find groups to do activities together.
View this post on Instagram
Cusco is the most touristic city in Peru because it's the gateway to popular tourist attractions like Machu Picchu, Rainbow Mountain, and the Sacred Valley. I don't think they will do anything bad to harm the safety reputation especially if they are heavily dependent on tourists.
As always, you'll never know what will happen so it's best to still be vigilant. I am only sharing my personal experiences and I've always been honest in this blog if I feel strange or unsafe in a certain country.
✈️ Want to learn how to travel solo? You don't have to be alone on your first trip! Join my trips this year and get to know your power of traveling on your own! 💃🏽
Is Cusco a good destination for solo travel?
DEFINITELY! As I mentioned above, there is a great hostel culture in Cusco. It is also a big part of the Peru backpacking itinerary and I have not met anyone who skipped Cusco. It is kind of a default place to visit when you go to Peru.
First time traveling solo? My solo travel guides will help!
View this post on Instagram
There are many things to do in Cusco as this is the starting point for visiting most of the tourist attractions in Peru. I usually recommend people to stay at least 10 days to be able to do all the activities.
For backpackers and digital nomads, you definitely can stay here for up to a month. The digital nomad community is growing and there are also lots of volunteering and work exchange opportunities for long-term travelers.
Cusco solo travel: where to stay, areas to avoid, and more!
Cusco solo travel: personal experience
Let's start this Cusco solo travel experience with my first visit to the city in 2014. I got a volunteering gig at an Israeli-owned vegetarian restaurant where I got to live with an Israeli and Peruvian couple.
They opened their small vegetarian restaurant which serves many Middle Eastern delights with a mix of Peruvian superfoods. I lived with them for two weeks and helped in the restaurant, at the same time, I learned a lot of dishes from them!
That was also the first time I visited Machu Picchu since I only worked on weekdays. The good thing about this volunteering job in Cusco is that I was only required to work until 14:00 so I really had free time to do my job as a digital nomad, see friends in the evening, and do some touristic activities.
It also allowed me to explore Cusco more as I was sent to do market runs. With this, I made a lot of friends in the market and learned a lot about Peruvian spices and superfoods. It really was a great experience to volunteer at this restaurant!
It was all different during my second visit. I was hired as a bar manager in Paracas and they had a branch in Cusco. I was asked to go there regularly to help out with marketing and this was also where I processed my residency visa in Peru. I know… Peru and I is a long long story.
I worked as a manager at Kokopelli Hostel, a hostel chain in Peru that has branches in Lima, Paracas, and Cusco. I can actually help you land a volunteering job here since I became friends with the owners so just send a message if you need help!
It was work and play for me when I stay in Kokopelli Cusco for business. I always get to meet the best people and some of my long-time friends are people from here! They have a bar inside the hostel which made my socialization in Cusco easier. It is really easy to travel Cusco solo!
I also spent New Year's and Christmas in Cusco in 2014-2015. My good friend Romy got pregnant and I just realized I needed to go spend time with her – Cusco has always been a good idea!
In 2019, I got the chance to visit Cusco again and at my age felt weird because my new set of friends were 18+, just starting their first-ever solo trips in their lives!
Of course, as the older one, I had to be in charge of our Cusco travels. Even though we just met each other at the hostels, we were able to build this big group to do activities together.
I must admit I thought I was going to be very stressed to be the leader of the band (since I am 10 years older than most of them) but it turned out to be a lot of fun. We did Sacred Valley and Machu Picchu together and it was one of the best group travel experiences!
Is it safe to walk in Cusco alone at night?
I rarely walked at night and when I did, I was always close to my hostel. Please bear in mind that I am already comfortable in traveling Cusco by myself and am very familiar with the layout so I walk all the time. Cusco is also a walking city.
If you're someone who likes to go out late at night, you can always take an Uber if you are not confident in walking alone. Uber is very cheap although when it's raining, it's very hard to get one.
As a solo traveler, you definitely won't be alone and you can always walk with your newfound friends as I am sure you are all staying in the same hostel.
I understand that sometimes, you're not in the mood to party till the wee hours of the morning (which usually happens in Cusco) so if you want to leave ahead of time, just take an Uber!
Best things to do in Cusco for solo travelers
You can always party in hostels
Once you are already in Cusco, you will understand the nightlife culture and that all backpackers and solo travelers always end up in the same place. We used to go to Mama Africa a lot. It's the place to be after midnight but now they are temporarily closed because of COVID.
Wild Rover nights with the girls. Yup, that's how Wild Rover rolls. / Cusco 2014
All hostels in Cusco have a bar so rest assured that even if you are traveling by yourself, the hostel bars is a great place to meet people! I understand that not all of you are party people but if you just check it out and have a drink, you'll see how many friends you can make!
The hostel bar in Cusco that has a wild party reputation is called Wild Rover. I wouldn't recommend you to stay there as it is very loud and you won't be able to sleep but it's a great place to have fun!
Visit Sacred Valley
Sacred Valley is one of the best places I visited in Peru. You can do a day trip but I always tell readers of this blog to do all the Sacred Valley attractions for 3 days.
You can definitely join a group for visiting Sacred Valley. You don't have to sign up for a private tour in order to do this.
The most usual comment I get from solo travelers is the hardship of getting on a tour because they're only one person. In Cusco, you can always join other groups!
For those who are on a budget, you can visit the Sacred Valley on your own. I have individual guides on this blog on how to visit them via colectivo (bus) or shared taxi. It's definitely going to take you longer but it's cheaper.
If you decide to book the tour below, you can use my code PSIMONMYWAY10 to get a 10% discount.
👉🏽 Click here to see all Sacred Valley tours
Stroll the city of Cusco
One of the best free things to do in Cusco is to stroll the city on foot. Cusco is a beautiful city and you'll find yourself in many different alleys and paths that will lead you to discover hidden pubs, restaurants, and cafes.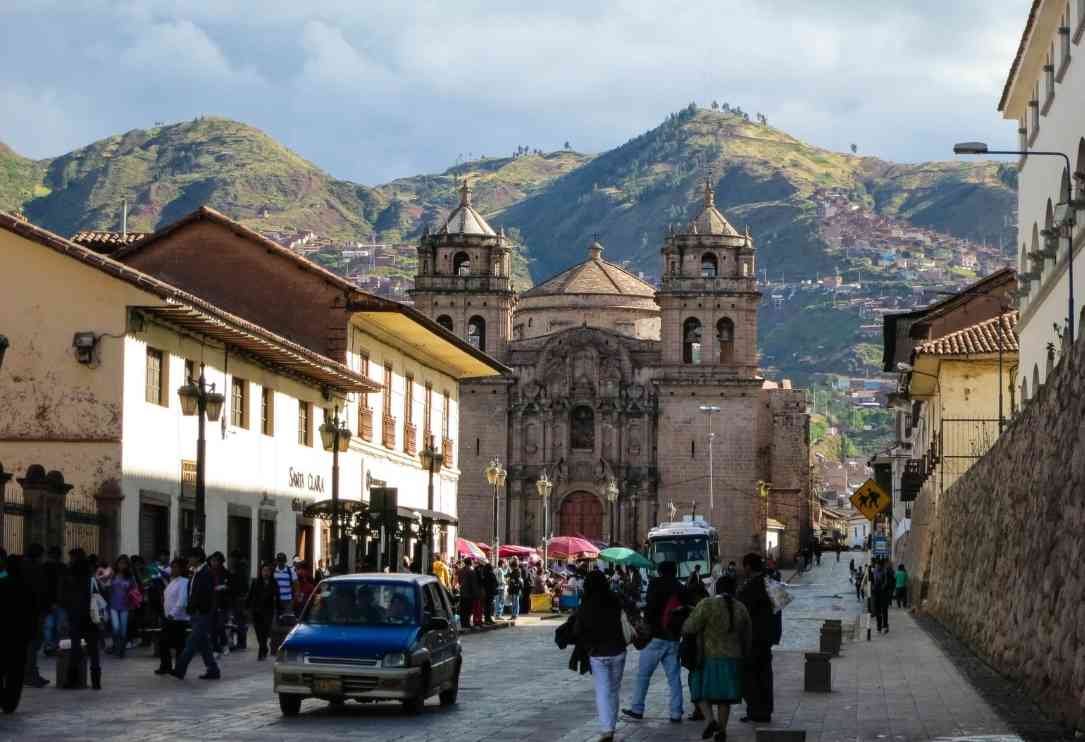 You can also take an Uber to visit the viewpoint where you can see the whole Cusco (see featured image of this article above). It's a great place to watch the sunrise and I love coming here for picnics!
Hike to Machu Picchu
DIY Machu Picchu is super easy and you can definitely do it by yourself. All you have to do is to reach the hydroelectric path where the train line to Machu Picchu starts.
Machu Picchu is one of the most visited archaeological sites in the world. I am sure your main purpose of Cusco solo travel is to visit Machu Picchu. I have a separate guide about everything you need to know about Machu Picchu so please feel free to refer to that, too!
Cusco hostels for solo travelers
For your Cusco solo travel, you don't want to stay in an Airbnb or a hotel. Hostels are always the best option and I promise you the hostels in Cusco are very decent.
If you're the type who doesn't want to share a dorm with people you don't know, all these hostels have private rooms. I've almost stayed in most of them and here are the best ones I have experience in:
As you already know, I worked here as a bar manager and I always recommend this to fellow backpackers and solo travelers. The dorms are clean and people only come here to sleep since everyone's partying or doing tours during the day.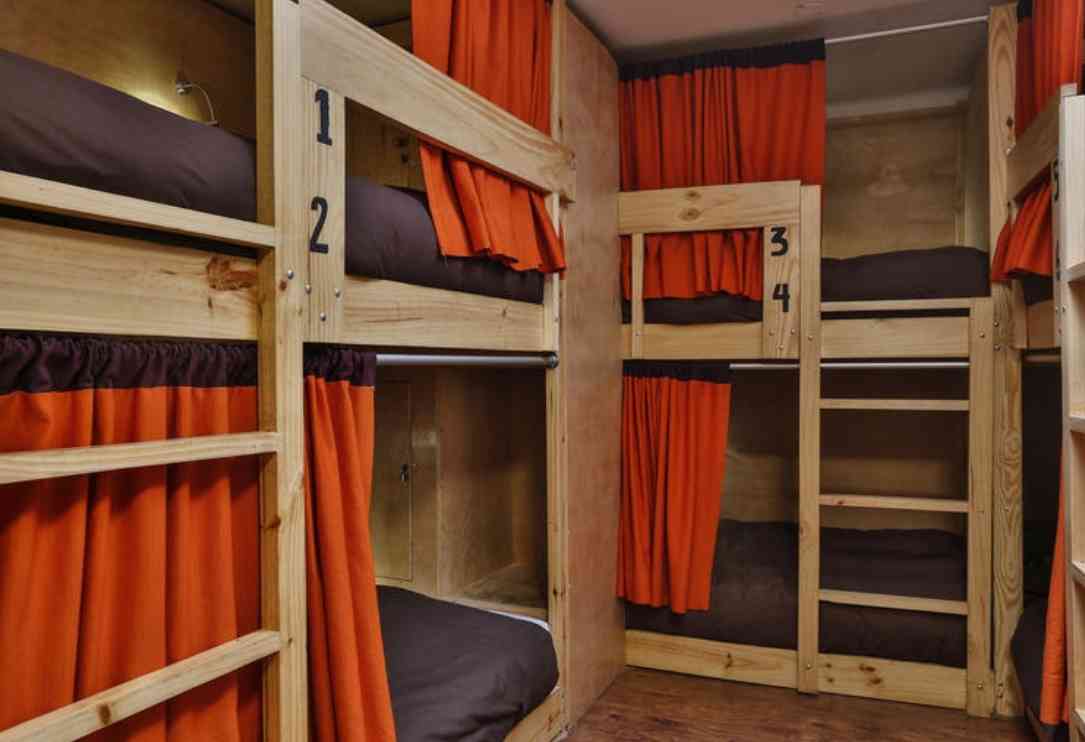 Hostel Kokopelli Cusco also has a bar and often, outsiders are also allowed to go so there's a lot of room to meet locals here. It's like a pre-game bar before going to the big clubs of Cusco.
👉🏽 Check prices and availability at Hostel Kokopelli Cusco
I know I already said not to stay here because of the loud crazy parties but I also have readers of this blog who prefer that kind of accommodation and hostel environment. Party animals, Wild Rover is for you!
To be fair, even if Wild Rover is loud, their rooms are very decent for their price. It's not highly rated on booking websites but I can assure you this is a place to go if you are traveling Cusco alone.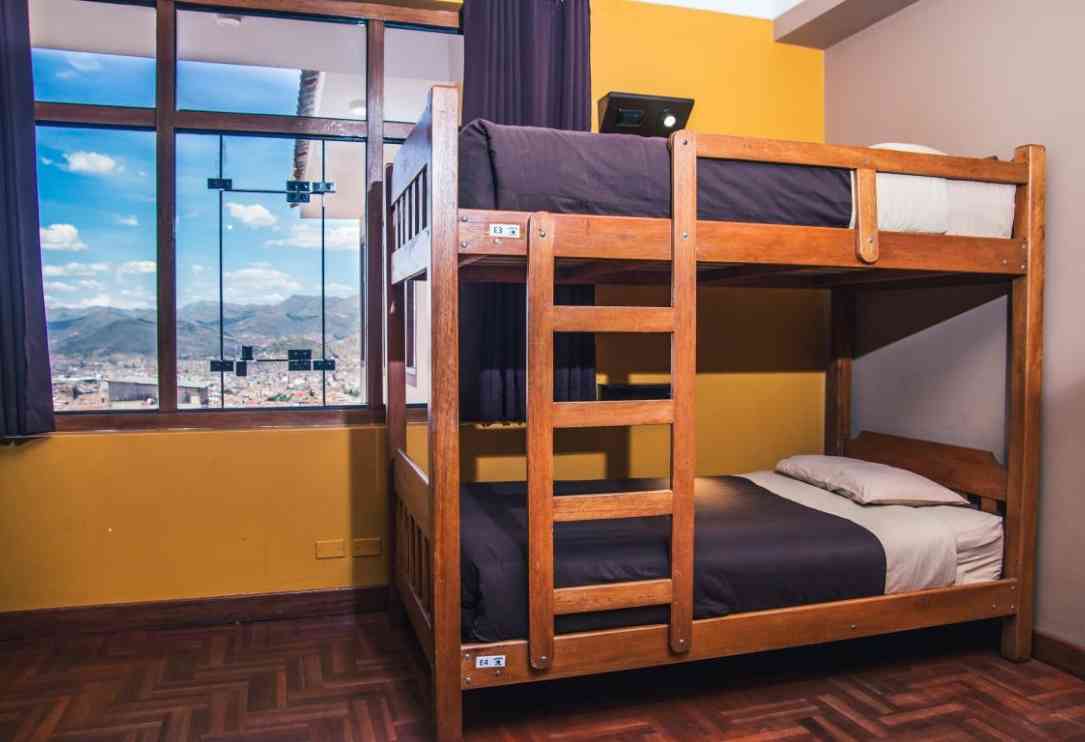 The only thing about Wild Rover is that it's not close nor walkable to the city center, unlike Kokopelli. It's usually a task for us to party here because we always need to get an Uber!
👉🏽 Check prices and availability at Wild Rover Cusco
I only stayed here because we got overbooked at Selina Plaza de Armas. At first, I thought I wouldn't like staying here since the other Selina was in the city center but I ended up staying here for 10 days!
I love Selina Saphi because it's big and there are many areas to choose from. The only thing I don't like about staying in Selina hostels is that there aren't many chances to meet people since it's too big.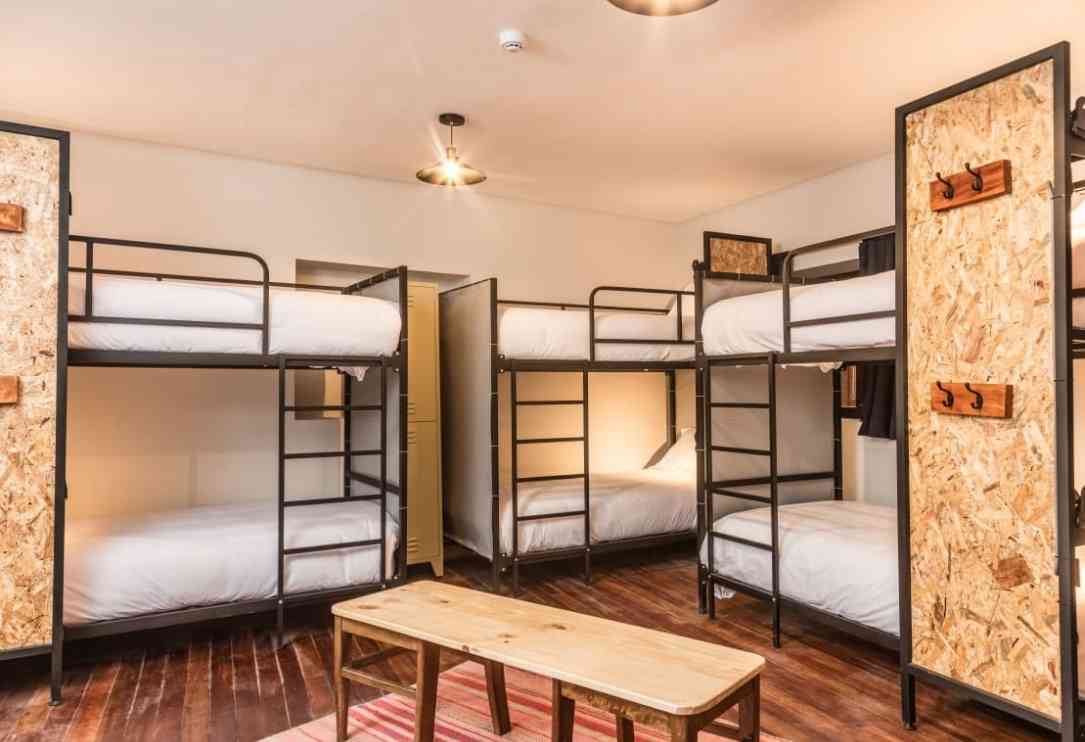 People are usually doing their own thing and there are many common areas so much that you won't be able to cross with other travelers. Overall, I loved staying here because it's quiet and I always have a good night's sleep! They also have heaters in the rooms.
👉🏽 Check prices and availability at Selina Saphi
How to meet people in Cusco
Volunteer or work exchange
I understand that not all readers of this blog are backpacking and have the luxury of time to stay in Cusco for a while but volunteering has been a great part of my 3.5 years South America journey!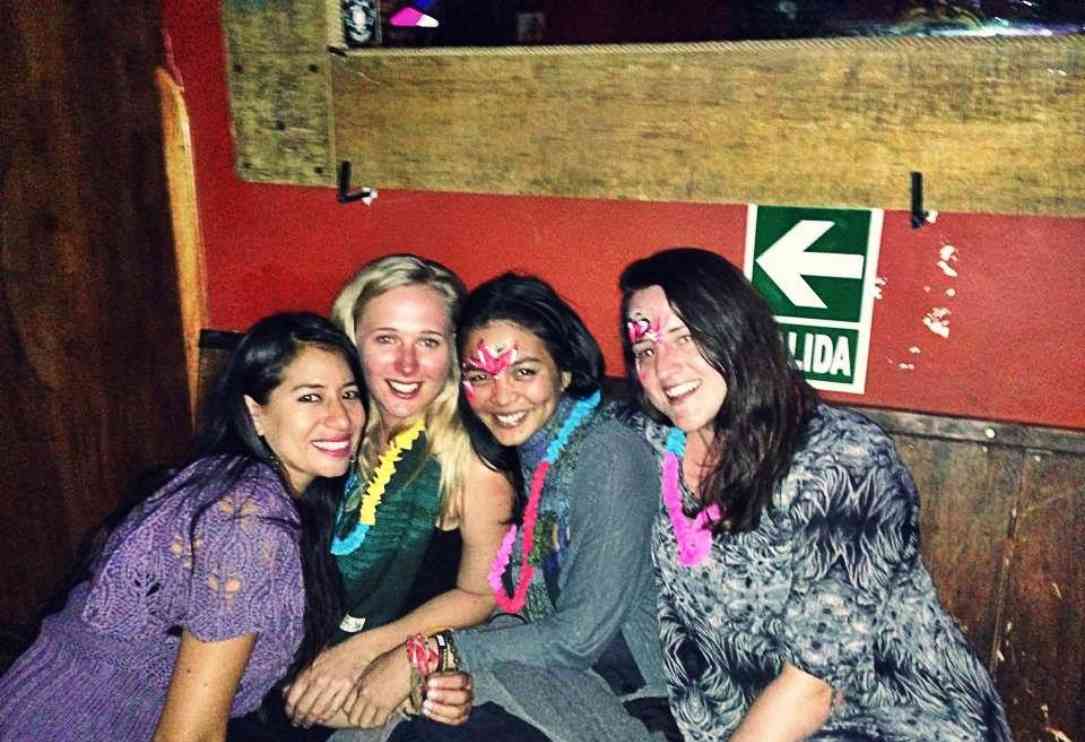 Two weeks is normally required to volunteer but there are also many places that will allow you to volunteer for a week to 10 days. After all, this is the suggested length of stay in Cusco.
To find volunteering opportunities in Cusco, you can always check Worldpackers. This is where I always get volunteering gigs where you only work 5 hours a day and get 2 days off. In exchange, you get free accommodation and meals!
Couchsurfing
If you are the adventurous type and really want to get to know Cusco on a local level, then Couchsurfing is the best way to go! I have been Couchsurfing since 2013 and I met most of my long-time friends here.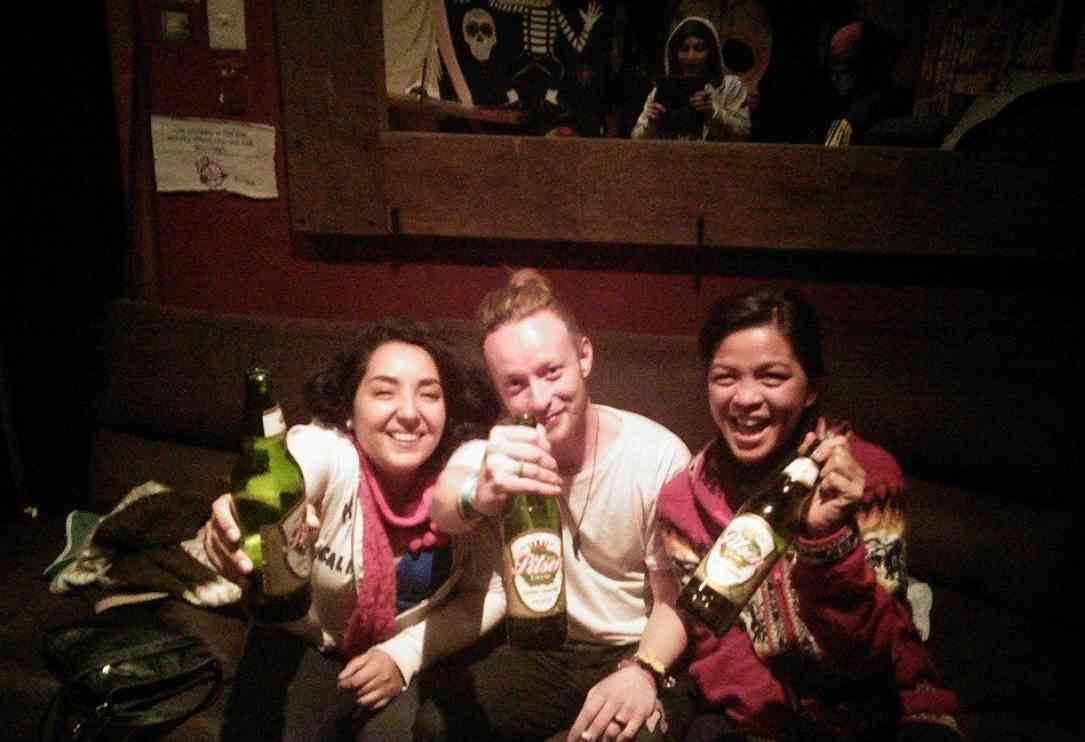 Just be mindful about choosing your host. Always stay with Couchsurfing hosts in Cusco who already have references. If you don't want to stay with Couchsurfers, you can just use the app Couchsurfing hangout where you can get to meet people in Cusco for coffee or drinks. Nope, it's not like Tinder!
Tinder or Bumble in Cusco
Cusco uses both apps but I've had more luck on Bumble in Cusco. I actually have many dating stories in Cusco. I spent a lot of time there and I had to use this app all the time even if I was already staying in hostels.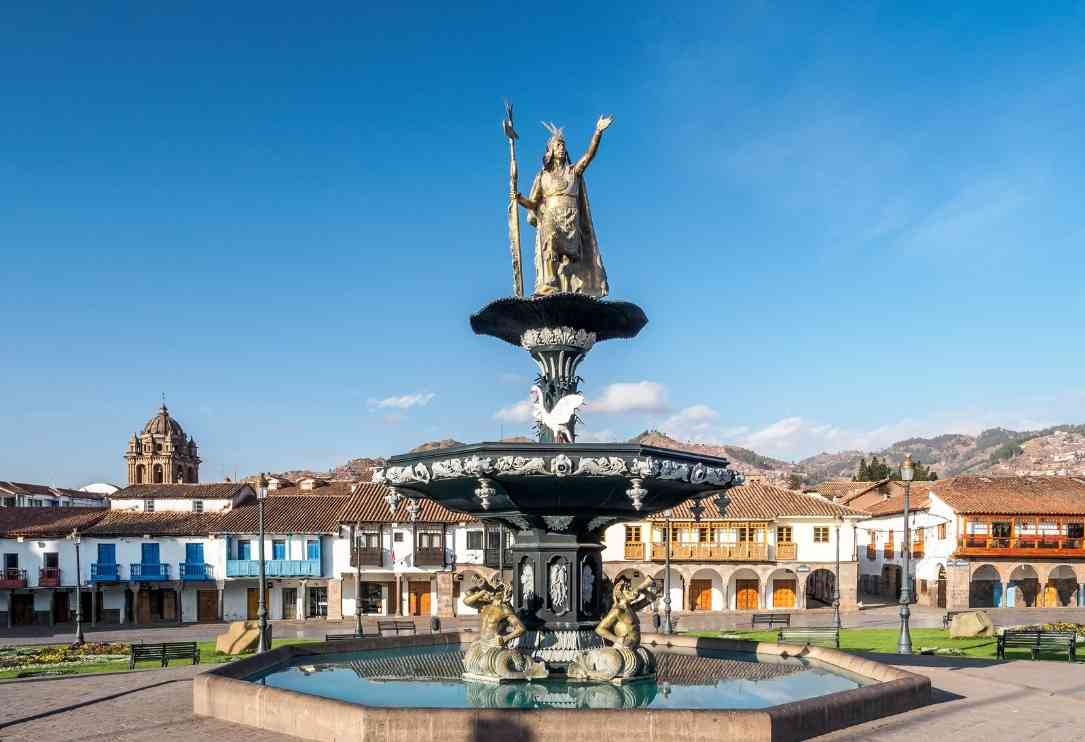 Don't get too drunk and go with people that you barely know. I know how one or two drinks always end up and men will always ask you to come over to their place. If you're not comfortable, don't do it or inform someone who you are with.
Cusco solo travel tips and advice
Use Uber
Many people ask me what's the difference between the normal taxis and Uber (apart from the price). There are some nights that you might find the Uber app to be out of drivers but my trick is to ask the bar to call their trusted drivers to take me home.
I rarely used normal taxis while in Cusco as Uber always worked for me. If you are going home by yourself at night, don't walk especially if you are already drunk.
It's easy to get drunk in Cusco
Because of the high altitude, 2 beers will make you feel extremely tipsy in Cusco. At the beginning of my backpacking in Cusco, I actually found that to be a money-saving tip since you don't need to spend a lot to get drunk!
As it is easy to get drunk, it's also easy to get into trouble so drink in moderation. Places like Wild Rover will always give free shots and it's hard to resist. But if you are by yourself and you are not a pro drinker (ahem), be mindful about the amount of alcohol you take.
Get travel insurance that covers COVID
We live in very uncertain times and it's not right to travel without insurance! When I first started traveling the world, as a young person, I never cared about insurance until I lost my tooth in Colombia and ended up paying a lot of money I didn't have.
From there, I always made sure that I have travel insurance. I only pay $40 USD a month with SafetyWing. I also already tried to file a claim with them and their process is very smooth and fast!
Get an International bank account
My US and European banks usually work but as someone who travels a lot, I've had many experiences in Peru where the ATM charged me a lot or ate my card. It's so annoying not to have a backup!
From then, I always made sure I have a Wise card which is actually the main card I use in my travels because of better conversion rates. I can leave my other bank cards in a secure place in my accommodation in case of an emergency. You should definitely do this too!
✈️ Ready for your trip to Cusco? This blog thrives on reader questions so feel free to leave a comment below if you need anything about planning your Cusco solo travel!
🤳Follow this adventure: INSTAGRAM | FACEBOOK | YOUTUBE | PINTEREST | TWITTER
Trisha is one of those people who left their comfortable life to travel the world and learn about life. Her style is to stay in one place she likes for 3 months (or more) to know what it feels like to eat, cook, speak, and sleep in another culture that isn't hers. She'd like to believe she's not traditionally traveling but she just chooses to be somewhere else all the time. In no particular order, her favorite cities in the world are Barcelona, Buenos Aires, Hong Kong, Mexico City, and Tel Aviv.