☕ Support this blog's honest and transparent journalism. Help us add value to what we are sharing. Keep P.S. I'm On My Way free for all by donating to our coffee fund.
Cartagena Colombia solo travel: is it safe? I come to this city at least once a year and in this post, I will share with you why I keep coming back and why I feel comfortable traveling solo in Cartagena.
Reader Mail: Hi Trisha! I stumbled upon your article about backpacking in Colombia and I really loved your adventures! You are so brave! I am from Reno, Nevada, and have not left the comforts of my home. This is the first time I am traveling and really considering Colombia.
As an American woman, I always worry about safety. Is Cartagena safe? The flights are cheap so I want to see that as my first option then just go from there as you did. I know you might find this a stupid question but please bear in mind that I have never traveled in my life and I've been told that white women like me get more attention, especially in countries like Colombia. Thank you so much for your help and advice!
– Ida Hunsaker, USA
Hello, Ida!
First, I would like to thank you for reading the blog. My blog posts are based on reader questions so I am really glad you are asking. And please, don't be sorry and don't say this is a stupid question. It's better to ask than go blindly – I understand that it's your first time traveling and it's very normal to ask.
I can't remember how many times I've been to Cartagena but I really really love coming back since I already made a lot of friends there. At first, I thought I am going to live there full-time but I didn't feel like it was something that's for me. I do visit frequently (it's a straight flight from where I live in Mexico) and I always fall in love with the vibe. The last time I visited was before the pandemic (January 2020) but I still keep in touch with friends.
Here's my point of view about safety in Cartagena Colombia but before I begin, I can definitely assure you that you'll be safe in this city. Hope you make it here!
If you have any questions that weren't answered in this post, please feel free to send me a DM via Instagram. Good luck!
Xx,
Trisha
Before we talk about safety in Cartagena, let me share with you my experiences in traveling to Cartagena as a solo traveler. I have been to this city many times but the first one was the most remarkable one since I was young (about 23 years old) and was backpacking South America.
I did volunteering gigs and stayed with local families. The second, third, and fourth visits were mainly for leisure – I was already living in Latin America and frequented Cartagena because I loved it. I made many friends here so I kept coming back.
You might feel that Cartagena is not a safe city since Colombia has bad press when it comes to this department but I assure you that you will enjoy visiting Cartagena Colombia without worrying about your safety.
P.S. I traveled Cartagena, Colombia ALONE.
Is Colombia open?
From September 2020, Colombia is accepting international travelers with limited routes. COVID in Colombia has been very bad and I always worried about my friends who are working in the tourism industry there. They haven't been doing well but hopefully, with its doors slowly opening for tourism, they can make up for the loss of income. I really hope they do!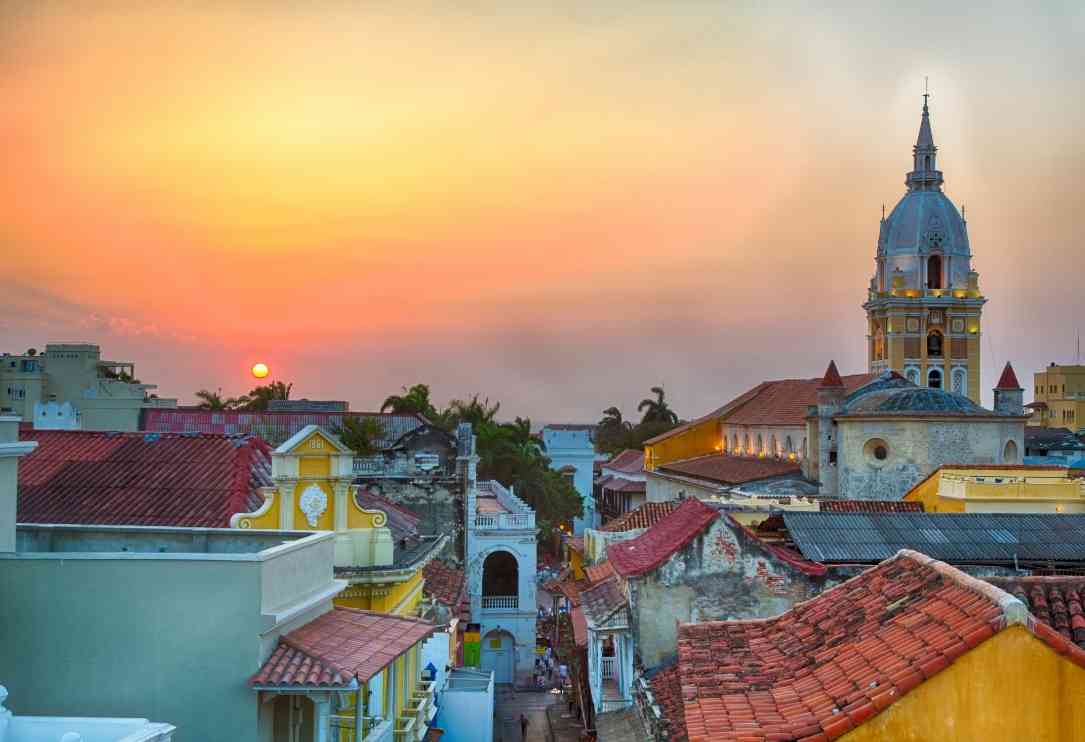 Colombia accepts flights from Ecuador, Brazil, Bolivia, Peru, Mexico, Guatemala, Panama, The Dominican Republic, and the USA. Land borders opened on January 16, 2021 (for their neighbors, Ecuador, but I am not really sure about Venezuela). In November, Colombia stopped requiring a negative PCR test upon entry into the country.
In order to enter Colombia, you just need to fill out an immigration form (online), 24 hours before your flight. Downloading their CoronApp is also necessary for follow-up health checks.
Cartagena Colombia solo travel: is it safe? Is Cartagena safe in general?
ABSOLUTELY!!!! Colombian people are very kind and warm to tourists. You are definitely free to roam around at any time of the day as Cartagena is very used to tourists. I have to tell you though – I speak Spanish so I can navigate Colombia easily. As a solo female traveler in Cartagena, I met a lot of people, especially in the hostels I stayed in and most of them are white.
I know that as a non-white person, we have different circumstances but my white friends were super comfortable going around town no matter how late. But this also comes from their long stays in Colombia. They just got used to it.
Ladies will always get attention but not in a bad way. Colombian men are very appreciative of beautiful women so take that as a compliment. If you don't speak Spanish, I do not encourage you to just go to random parties (alone). This is very common in Cartagena as locals will always invite you to their homes but feel free to say no.
You need to trust your instinct when it comes to this but believe me when I say that Colombians are good people. They just want to show you a good time!
Is it safe to walk in Cartagena at night?
Yes, no issues at all! In fact, evenings are the best time to go out in Cartagena! Go to the main plaza and you will see lots of people (locals and foreigners) sitting down, chatting, eating, drinking, etc. The plaza is the meeting point for everyone. You will be surrounded by many people and you might be even asked to dance salsa on the streets! There are lots of street performers and this area can get very busy because the streets of Cartagena are very narrow.
In terms of walking back to your hostel/accommodation at night, don't worry. Cartagena's streets are well-lit, loud, and alive until the wee hours of the morning. Colombians like to party hard so you'll never find yourself walking alone in a dark alley. Police are also patrolling 24/7.
If you see a lot of police trucks, don't be scared, they are not after some drug cartels or anything bad. They just stick around to maintain peace and order as Cartagena is really a party city.

Cartagena Colombia solo travel guide: things to do, where to stay, and safety tips
Best things to do in Cartegena Colombia for solo travelers
Apart from hanging out at the plaza, there are many other things to do in Cartagena for solo travelers. Here are my favorites:
Go vintage shopping!
There are many vintage stores in Cartagena and this is my top thing to do here! The dress I am wearing in this featured photo of this post is from Cartagena and it only cost me $1 USD! There is a one USD store near the plaza that I always visit but you need to dig deep and take time. There are over hundreds of dresses there I ended up shipping them to my home in Mexico since they did not fit my luggage.
Discover Cartagena's walled city through a walking tour
This area is my favorite! If accommodations were cheaper here, I would've honestly stayed here. Cartagena's walled city is filled with beautiful colonial buildings, charming doors, plazas, and historical walls. You can easily do this by yourself but I did a walking tour with a local to understand the history better. This is the best place for taking pictures in Cartagena apart from the center.
➢ Check Cartagena walled city's prices and availability
Totumo Mud Volcano Experience
I made so many friends when I did this tour! I originally booked this online but when I was picked up at the hotel, the van was full of young people my age who were so drunk from the night before – I thought I was going to be pissed with the smell of alcohol in the van but the people I was with were super fun! In this activity, you will climb one of the world's smallest volcanoes and spend the day soaking in warm mud. I really believe this helped with everyone's hangover as the mud is believed to have very strong healing properties.
➢ Check Totumo Mud Volcano Experience prices and availability
Party boat to Cholon Island
If you want to meet more people and are fond of day drinking, then this booze cruise is highly recommended. I am honestly bad with boats (I get seasick easily) so I did not enjoy the unlimited alcohol offered onboard. In fact, I did not drink! There was lots of food and dancing though. The tour guides were also super fun and danced with us to the tunes of reggaeton! Cholon Island is one of the best icons of the Caribbean so I really think you'll love this cruise.
➢ Check Party boat to Cholon Island prices and availability
Cartegana street food tour on a bicycle
Okay, many people told me they don't like Colombian food but those are the ones who haven't been to the coast and mostly traveled inland. The food on the coast of Colombia is one of the best in the country! In this cycling food tour, you will not only get to know the best food on the coast but you will also see Cartagena differently – it's a 2 in 1 activity! Make sure to come hungry because you will try over 10 traditional food and drinks of Cartagena. Most of it is in the Getsemani neighborhood, which, I bet, you wouldn't really get to know without a local tour guide.
➢ Check Cartegana street food tour on a bicycle prices and availability
Cartagena accommodations for solo travelers
I always stay in hostels as a solo traveler as I find it the easiest way to connect with people who are doing the same travel style. Here are some accommodations in Cartagena that I recommend. Please note that I only recommend places I actually stayed in.
Not my top choice because it's a really big hostel. What I found out when I stayed here is that there wasn't a chance to interact unless you plan to get drunk all night at their rooftop bar. The rooms are also very small but they have a lot of promos like "book three nights and get the fourth night free."
A bed in a 6-bed dorm at Selina ranges from $7 – $12 USD per night. I do love Selina's location as it is within walking distance to everywhere in the city center.
➢ Check prices and availability at Selina Cartagena: HOSTELWORLD | EXPEDIA | BOOKING.COM | AGODA
I first stayed here in 2013 and when I went back in 2019, I was surprised that they were still open and they improved their amenities! The first time I came across this hostel was through a salsa lesson. What I love the most about this hostel is that there are many Latinos checked in (not just white foreigners) so I was able to practice my Spanish. It's also super walking distance to everything!
➢ Check prices and availability at Viajero Cartagena Hostel: HOSTELWORLD | EXPEDIA | BOOKING.COM | AGODA
Very centric and has a view of the castle of San Felipe de Barajas! I actually stayed in a private room here as I was traveling with a friend – they ran out of hostel dorms but it was also during COVID time so it was better to have a private room – it's not the pricy!
I remember we paid about $45 USD for the two of us (dorms are from $12 – $15). This hostel is quiet and when I was here, everyone was always out. So far, this is my number one choice of hostels in Cartagena.
➢ Check prices and availability at Santuario Hostel Cartagena: HOSTELWORLD | EXPEDIA | BOOKING.COM | AGODA
Really fun hostel and amazing staff! The owners are young so they maintain the young and fun atmosphere – you won't feel alone in this hostel! I was going on an early tour to Playa Blanca one day and they made breakfast for me to bring to the tour – they're really really nice people! Just don't expect the "quiet hours" since there isn't really one. If you are looking for quiet, don't stay here. If you want fun and lots of socializing, then stay here!
➢ Check prices and availability at Casa del Puerto Hostel: HOSTELWORLD | EXPEDIA | BOOKING.COM | AGODA

Cartagena Colombia solo travel safety tips
Stay in hostels
People are scared to stay in hostels during the pandemic but at the moment, Cartagena does 50-70% capacity on hostels. You will definitely not be in a cramped dorm. Staying in hostels will give you a chance to mingle with other people who are also traveling solo. Personally, I don't like big hostels since there is always zero room for interaction. I love small hostels better as it forces people to interact and stick together!
Go to Couchsurfing meet-ups
Colombia is big on Couchsurfing and this is where I met most of my long-time friends! When I was backpacking South America, I couch-surfed for a year and saved over $4,000 USD in accommodations. Most travelers who go on Couchsurfing meet-ups are going solo so you'll get a chance to meet a lot of people in these weekly meet-ups. I'm not sure if they changed the meet-up day because of the pandemic but it's usually every Thursday.
Look for Colombian host families
I lived with a Colombian family for 3 months and I actually did not expect to stay that long. Originally, I was only going to stay with them for 2 weeks but I ended up getting along with them and they made me stay for free! Finding host families abroad is pretty easy and it's the best way for you to get to know the culture.
My host family also became my emergency contact not just in Colombia but my whole Latin America travels! I still keep in touch with them up to now and always make sure I visit them when I come to Colombia.
Volunteer
If you're doing long-term travel, volunteering is the best way to save on accommodations and food. I volunteered in many hostels in Colombia for 90 days and have made long-lasting relationships with many Colombians. This also gave me the courage to travel to Colombia alone since I know that I will always have someone to call whenever I am in trouble.
Check out my volunteering tips for first-time travelers and see if you can give it a try! The best website to find volunteering opportunities is via Worldpackers. You can use the code PSIMONMYWAY10 to get a $10 USD discount or simply click the link – it will automatically apply the discount.
Consider your source
Many people, especially your friends and family from home will tell you that Colombia is not safe. This will definitely discourage you from traveling to Colombia solo. Whenever this happens, bear in mind that you only need to listen to people who have been to Cartagena Colombia. You can easily find these considerable sources through Couchsurfing or Facebook groups.
Join Facebook groups in Cartagena
Most people on Facebook groups in Cartagena are foreigners. If you are not convinced with your local source, you will definitely take advice from your fellow foreigners who are living in Cartagena as expats. Below are some groups that I recommend – simply ask questions and everyone will give different insights!
Get a travel insurance
Listen up – when I was backpacking Colombia, I lost a tooth through a stupid accident and ended up paying a lot for it since I did not have travel insurance. I think this is the most common mistake that young people make when vagabonding around the world.
We always feel invincible without realizing that we will end up paying a lot of money if we travel without insurance. I use Safetywing as it is the cheapest and it covers medical, travel (gadgets), and even COVID!
Ready for your trip to Cartagena, Colombia? Save this image on Pinterest for inspiration!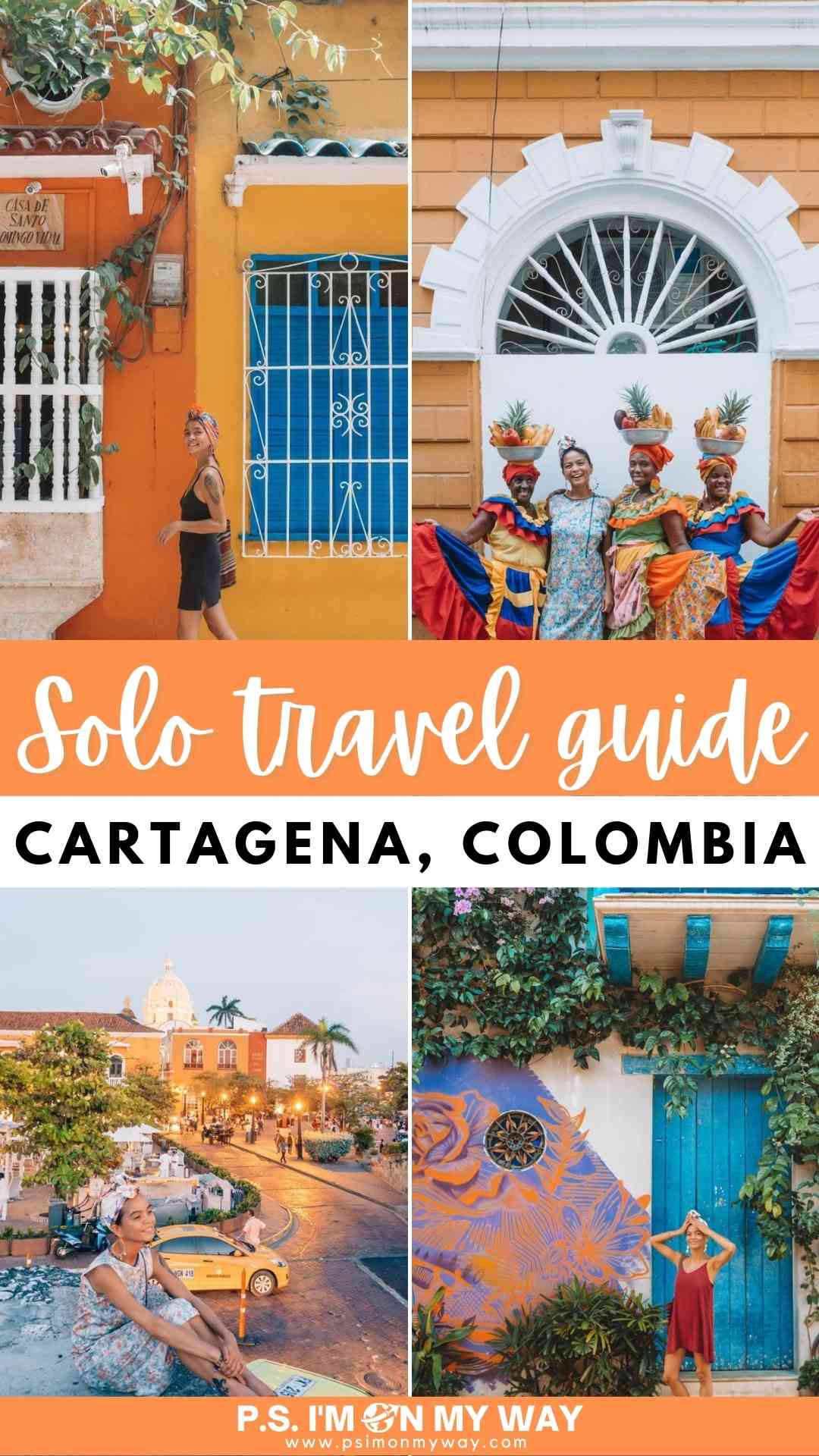 Trisha is one of those people who left their comfortable life to travel the world and learn about life. Her style is to stay in one place she likes for 3 months (or more) to know what it feels like to eat, cook, speak, and sleep in another culture that isn't hers. She'd like to believe she's not traditionally traveling but she just chooses to be somewhere else all the time. In no particular order, her favorite cities in the world are Barcelona, Buenos Aires, Hong Kong, Mexico City, and Tel Aviv.