Explore Tokyo nightlife with these best bars in Tokyo. This list includes the world's best bars, cocktail bars, bars with a view, and everything you need to know about the nightlife culture in Japan.
Tokyo is the capital of nightlife in Japan and all over Asia. Just in one neighborhood (for example, Ginza), there are over 50 bars, most of which are in the World 50 Best Bars list.
One of the unique cultures of bars in Tokyo, Japan is the Izakaya, an informal Japanese bar culture where you must drink and snack simultaneously.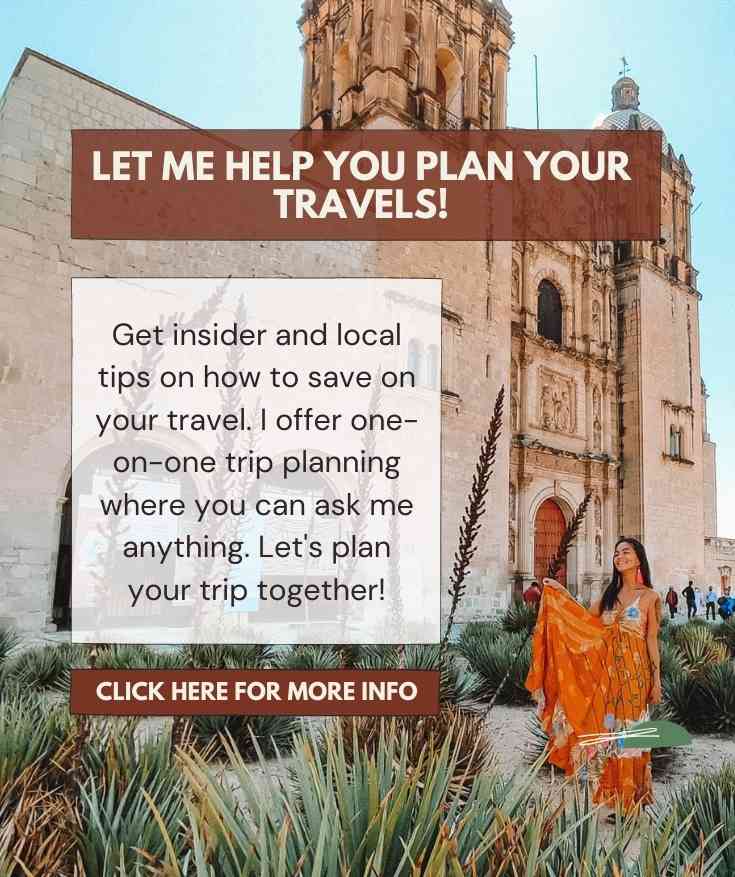 The meals are small, mostly finger food. Izakayas are places to go after work hours and are similar to a pub in the US or a Spanish tapas bar in Spain.
Nightlife in Tokyo is not cheap, with cocktails starting at $12 USD. In this article, I listed all the world's best bars in Tokyo, where to go for cocktails, and bars with views (up to 33rd-floor bars!)
🙋 Questions about Tokyo Japan? Ask me on Tiktok!
Bars in Tokyo: quick links
🗺️ Tokyo nightlife Map
📍 Tokyo nightlife areas
Shibuya
Shibuya is a district that is known to command the younger local audience. If you enjoy going to nightclubs and dance lounges, then Shibuya is the place to be.
You can also find different modern and traditional Japanese bars in the area.
Although Shibuya might seem "touristy" most of the time, it is an advantage to travelers who don't speak the local language.
This is because most establishments in Shibuya have staff who can communicate in basic English.
🏩 Fun fact: Shibuya is home to the Love Hotel Hill, with a high concentration of love hotels.
Shinjuku
On the other hand, Shinjuku is home to Japan's largest red light district. It has hundreds of hostess clubs, restaurants, bars, nightclubs, and massage parlors that tourists and travelers enjoy.
The area will also see large billboards and neon signs in the streets. But worry not because the district is generally safe.
Ginza
Ginza is the premium upmarket district with fine dining, restaurants, chic bars, and nightclubs. You can also find lots of upscale host and hostess bars.
The difference is you will be spending a hefty amount on drinks when you go bar hopping in the area.
Some establishments are exclusive and not easily accessible to foreign visitors without Japanese language skills.
🏆 Best bars in Tokyo Japan
#1: Apollo Bar Ginza
📍104-0061 Tokyo, Chuo City, Ginza
💲 from $5 USD
The Apollo Bar is named after Harlem's Apollo Theater. The bar has a decent selection of Japanese whiskey (especially Suntory and associates).
Locals and foreigners visit it because of its cozy and intimate vibe, and when seated at the counter, guests can keep a look at the collection of vintage bottles.
Although they keep a wide selection of whiskey, I suggest you get their best-seller – a single shot of Suntory whiskey! The barista also suggested I try their highball, the best I've tried.
Since they offer a few selections of authentic and traditional drinks, the bar's price range, from $5 USD, is acceptable and reasonable. They accept both cash and credit as payment methods.
#2: Ben Fiddich
Ben Fiddich is a serene Japanese bar that serves different mixes of cocktails. It is just a newcomer in the Tokyo bar scene but has slowly become one of the best among all bars.
The bar is intimate, right in a drinking hole where drinks are bespoke.
I recommend you try their signature Green Tea Negroni. It is made with Monkey 447, Suze, Lillet Black, homemade green tea bitters, and green powder.
And since the bar is focused on creating infusions of cocktail mastery, try to ask for a custom drink from the barista.
#3: Landscape
📍104-0061 Tokyo, Chuo City, Ginza
💲 from $20 USD
Bar Landscape is a Tokyo Bar that exudes an intimate atmosphere and serves inventive drinks.
A couple has opened this bar to approach cocktails to scour the globe for the best possible ingredient and infuse them with liquor. Inside the bar, you'll see plenty of wood and comfortable seating.
With a variety of choices, there are only six fruit cocktails on the menu. Among these, I loved the passion fruit cocktail the most.
You can also ask the bar for a few more drinks that are not on the menu. For your food, their freshly cut prosciutto is a must-try.
The price range is reasonable at $20 USD and above, given that the ingredients are fresh (fruits) and the atmosphere is cozy and comfortable.
#4: Bar Libre
📍104-0061 Tokyo, Chuo City, Ginza
💲 from $12 USD
Bar LIBRE Ginza just recently opened. Vino Japan Co. Ltd. is operating it.
It is an authentic mixology bar that serves about 300 kinds of alcohol and mainly eight types of signature cocktails using unique ingredients like coffee, herbs, botanicals, and spices.
The bar's interior looks like a "jungle" where tropical plants are all over the bar.
They serve aesthetically pleasing cocktails infused with different ingredients. I suggest you try Omotenashi, Jungle Grace, and Amazon Negroni. Their Orange brulee was also good!
#5: Bar Opa
📍104-0061 Tokyo, Chuo City, Ginza, 1 Chome−4−8 光明ビル B1F
💲 from $12 USD
BAR OPA is a busy bar located in Ginza, Tokyo. They have a vast collection of whiskey and serve seasonal fruit cocktails.
The bar is small but stylish, a perfect place to relax and unwind. Although they primarily serve whiskey, I suggest you try their seasonal fruit cocktail.
It's not on the menu, so try to ask what they are doing for the night. Their Frozen Daiquiri is something I will come back for.
The price of drinks in the bar is reasonable given that their drinks are high-quality and service is excellent.
#6: Orchard
📍104-0061 Tokyo, Chuo City, Ginza
💲 from $5 USD
Orchard Ginza is a stylish bar in the heart of Tokyo's Ginza district.
Known for its sophisticated atmosphere and expertly crafted, uniquely presented cocktails, Orchard Ginza is a popular destination for those looking to relax and unwind after a long day.
Their drinking glasses have been popular because of their unique and unusual design.
The drink menu features a wide selection of gin-based cocktails and other classic and contemporary drinks.
Among the best I've tried from their beverages is a fruit-based cocktail that was missing from the menu. They made me choose from the basket, and I had grapes and kiwi.
They serve reasonably priced drinks and food and can start from $5 USD.
#7: Track
📍150-0011 Tokyo, Shibuya
💲 from $10 USD
Bar Track is a small bar located in Shibuya. The atmosphere is excellent, with good music and vibe.
They serve extensive liquor selections and get crowded at night. Make sure to get a reservation.
I suggest you get a draft Guinness as your drink when in Bar Track. They have other spirits on the list so you can ask for a barista's custom drink.
The price in Bar Track is on the expensive side. Better to check the whole of their menu before coming. Drinks here usually start at $9 per glass.
#8: Trench
📍150-0021 Tokyo, Shibuya
💲 from $4 USD
Bar Trench is located in Shibuya; It is owned by Rogerio Vaz and Takuya Itoh, running for 12 years in the market.
They serve cocktails, a full selection of absinthe drinks, and whiskey. The place is serene and cozy and has perfect music.
Among all the drinks, I recommend you get a Sazerac highball. Another signature of the bar is the Trench 75, which has sparkling sake replacing the champagne of French 75.
Prices here are reasonably cheap for the good-quality service and taste of drinks they serve.
#9: Wakabayashi
📍144-0051 Tokyo, Ota City
💲 from $8 USD
Bar Wakabayashi is located near Tokyo's Kamata Station in Nishikamata. It is helmed by Yuichi Wakabayashi, a former carpenter and tequila expert.
They offer drinks made from their substantial collection of tequila and mezcal. The bar is interior with simple, rough-hewn wooden cabinetry and floral arrangements.
Among 100 liquor bottles, I recommend you get their Casa Noble Reposado Tequila. Another popular drink is their fluffy pink lady and chocolate mint grasshopper.
#10: Sanlucar Bar
📍162-0825 Tokyo, Shinjuku
💲 from $12 USD
Located just in the streets of Kagurazaka, the Sanlucar Bar has been serving booze for over ten years. It is quickly filled up with guests as it is a small bar with only a few available seats.
No reservations are allowed, so it's best to line up early.
Sanlucar Bar's shake cocktail is famous among guests. I also suggest you get the Manhattan cocktail if you want something more substantial for your drink.
#11: The SG Club
📍1-chōme-7-8 Jinnan, Shibuya
💲 from $11 USD
The SG Club Tokyo is spread over two floors, each with a different concept and menu in Shibuya. The first floor (Guzzle) is a casual watering hole.
On the other hand, the basement (Sip) is a sophisticated den with the vibes of a speakeasy and a shoe-shine service.
The bar serves an eclectic drink menu, blending ingredients from both Japan and abroad.
Get the classic pisco sour and upgrade it with a topping of grated parmigiano reggiano. Their margarita-like Flirtibird is also a good choice.
There's no table/cover charge in SG Club, and you will only need to pay for drinks (and service charge). Prices of drinks start at $11 USD.
🥂 Must-visit bars in Tokyo
#12: Spirits Bar Sunface
📍160-0023 Tokyo, Shinjuku
💲 from $14 USD
Spirits Bar Sunface is located in Shinjuku, Tokyo. Like many Japanese bars, it has no drinks menu; instead, bartenders here use conversation to glean the likes and dislikes of drinkers.
They have a well-curated back bar with bottle shelves around the room. The bar stands as the centerpiece, made from a tree trunk with stone walls.
Since they do not have a menu, ask for something that fits your preference. From the type of alcohol to the taste – sweet or bitter, let the bartender know.
But if you want to ask for something classic, I recommend the Matcha Old-Fashioned.
Drinks here are usually around $14 USD, which is quite expensive compared to other mixology bars.
#13: Gas Light Eve
📍104-0061 Tokyo, Chuo City, Ginza
💲 from $7 USD
Gas Light EVE is a bar located in Ginza. It opened in 2015, owned by Naomi Takahashi, the first Japanese woman to win a grand prize at the prestigious IBA World Cocktail Championships.
The bar is decorated with lots of gas-lighted lamps and lanterns, explaining the bar's name.
A must-try at Gas Light eve is their Penicillin cocktail. Another great drink is the Wisteria, the signature drink of Takahashi.
To go with your drink, try their com beef consomme.
#14: Gen Yamamoto
📍106-0045 Tokyo, Minato
💲 from $8 USD
Gen Yamamoto is a bar named after its owner. Located in Tokyo, the bar serves cocktails with a chef-like respect for ingredients.
The bar is serene, with eight seats and a bar made from a 500-year-old Mizunara oak. Drinks here are served fresh and focused.
Since they help you with six cocktails for tasting, the best among them was the green apple cocktail with their Hyakunen no Kodoku sweet potato shochu.
Their Rye whiskey with diced daikon radish was also good. Prices of drinks in Gen Yamamoto are relatively reasonable. They also accept credit cards as payment.
#15: Star Bar Ginza
📍104-0061 Tokyo, Chuo City, Ginza
💲 from $7 USD
Star Bar Ginza is a small bar that serves rare Japanese whiskey and different mixes of cocktails.
When entering the place, you will be welcomed with a flight of stairs going down and entering a cozy, lit room.
Their classic cocktails are well-mixed and perfectly executed, which I suggest you try when visiting. Their Ninja-ice is also a must-try.
The price here is on the expensive side. You must prepare at least $7 USD for the seating charge.
#16: Land Bar Artisan
📍105-0004, New Shimbashi, Bldg 412
💲 from $6 USD
Land Bar Artisan is a classic bar hidden on Tokyo's 4th floor of the New Shimbashi Building.
The bar is intimate, and guests usually have difficulty looking for it as the entrance is small with a flight of stairs. It houses six seats at maximum capacity.
The bar serves excellent fruity cocktails, which I suggest you try. Snacks will be made as complementary, and they were pretty good for something free.
The Prices of cocktails are reasonable given that everything is made fresh in front of you.
#17: Liquid Factory
📍150-0042 Tokyo, Shibuya City, Udagawachō, 42−12 SALON渋谷 1F
💲 from $12 USD
Liquid Factory is a modern bar cafe located in Tokyo.
The decor of the Bar has an industrial vibe, serving inventive cocktails, coffee, and milkshakes since 2019. Drinks here change depending on the season.
One of the best-selling drinks in Liquid Factory is their Cherry Pie Shake with a shot of alcohol (or not). Also, get a classic gin & tonic here.
Bartenders here can create a custom drink, depending on your preference.
#18: Little Smith
📍104-0061 Tokyo, Chuo City, Ginza, 6-chōme−4−12 KNビル B2F
💲 from $11
Little Smith is a bar in Ginza's interior with a contemporary design boasting a high four-meter ceiling.
It has a sleek wooden island bar wrapped around an imposing column. You should get a reservation to avoid waiting for a seat to be emptied.
Rather than a cocktail menu, drinks are served according to your preference. But if you want something classic, I suggest you get a bloody mary.
You will need to pay a cover charge worth $11 USD separately from your drinks.
#19: Mixology Salon
📍104-0061 Tokyo, Chuo City, Ginza
💲 from $6 USD
Mixology Salon is a bar found on the 13th floor of Ginza Six. The place is unpretentious, clean, minimal, welcoming, and cozy.
It has prim and prissy spaces, where you'll find a wide range of bourbon, vodka, rum, and cocktails.
For first-timers, it is best to get the teatail course where you can choose between three to five drinks. If not, it would be nice to get the oolong tea-flavored rum or the Soba Cha cocktail.
Prices here are pretty on the expensive side. You will also need to pay $6 USD for the table charge, excluding the drinks you will be ordering.
#20: Y&M Bar Kisling
📍104-0061 Tokyo, Chuo City, Ginza
💲 from $12 USD
Y&M Bar Kisling is one of Tokyo's upscale watering holes. It is a few buildings away from Mori Bar.
The place serves aromatic and gentle drinks in a relaxing and dignified atmosphere. Bartenders are wearing old-fashion tuxedos, and the bar has a chic mahogany paneled bar.
The best-seller of Y&M Bar Kisling is their signature cocktail Taiko. I enjoyed the Moscow mule, which I suggest you try yourself.
🍸 Cocktail bars in Tokyo Japan
21: Bar High Five
📍104-0061 Tokyo, Chuo City, Ginza
💲 from $12 USD
Bar High Five is a famous cocktail bar in Tokyo owned by the legendary bartender Hidetsugu Ueno.
It is located in the glamorous Ginza shopping and lifestyle district, occupying a compact basement space of an office building with a 12-seating capacity.
The bar has no drink menu. Instead, you can engage with the bartenders and ask for a drink based on your taste preference.
Among their signature cocktails is the Ceremony containing all-Japanese ingredients. I also personally liked Full Bloom.
#22: Bar Ishinohana
📍150-0002 Tokyo, Shibuya
💲 from $5 USD
Bar Ishinohana is located at the heart of Shibuya. It has a classy atmosphere serving different mixes of cocktails and drinks.
It is recommended to reserve a seat when visiting the bar. Serving food is small, and drinks could be more filling.
Among the drinks I've tried, the Oribe was refreshing. I also had a cocktail made of Yuzu and Matcha, which was something new.
Prices here are pretty expensive, especially since a seating fee is worth $5 USD.
#23: Memento Mori
📍105-6403 Tokyo, Minato
💲 from $12 USD
Memento Mori is a cacao-themed bar found in Tokyo. It boasts an interior of walls with adorned bunches of dried flowers, shelves lined with botanical infusions, and baskets filled with palm-sized cacao pods.
Drinks here are inventive recipes of Shuzo Nagumo, where Amazonian fruits are infused.
The bar serves both food and drinks to its guests. I suggest you get their Chocolate Martini, something that could be sweeter for a drink with Chocolate.
If you want a cocktail, their best-tasting one is the Cacao Pulp Fizz. Their curry is also a must-try.
#24: Cocktailante Oboro
📍4-chōme-1-15 Nishiazabu, Minato City
💲 from $12 USD
Cocktailante Oboro is a private bar in a little hideaway in Tokyo. You will need a membership to visit here or at least be invited by a member.
They serve creative cocktails in uniquely shaped glasses. If you ever make it here, try their tasting menu with drinks.
You will be given different beverages and food for each class. I loved their fruit cocktail, which was indeed fresh and refreshing!
#25: Old Imperial Bar
📍Imperial Hotel Tokyo
💲 from $15 USD
The Old Imperial Bar is a classic bar in Tokyo with a sophisticated atmosphere, designed like a gentleman's club in dark wood and leather.
It is located in the iconic Imperial Hotel. The bar serves different mixes of cocktails and drinks. Their best-selling drink, a must-try, is the Mount Fuji cocktail.
It has been on their menu since they started operating. To go with your drink, I suggest you order a cheese plate.
#26: The Bellwood
📍 41-31 Udagawachō, Shibuya
💲 from $10 USD
The Bellwood is a bar inspired by the old-school kissaten or coffee shops in Japan during the Taisho era. It has a great list of cocktails created by Atsushi Suzuki.
The place is designed with modern-retro touches bookended by images of Mount Fuji and a martini under the moon.
Drinks here have crazy twists, especially the cocktails. To start light, get the Kome Tonic. Another must-try drink is the Tango Mule (a seasonal menu) and the Okushibu Fashioned.
Cocktail drinks in Bellwood start at $10 USD. This is reasonable, given that they use high-quality ingredients.
🗼 Bars in Tokyo with a view
#27: Bvlgari Il Bar
📍104-0061 Tokyo, Chuo City, Ginza
💲 from $25 USD
BVLGARI II Bar in Tokyo is associated with Bulgari Hotels and Resorts. They offer a wide range of Italian cocktails with contemporary twists.
It is located on the 10th floor of an overlooking restaurant in Ginza, with an authentic Italian-style aperitivo atmosphere. Reservations are suggested.
I recommend you try their best-selling signature Bulgari Cocktail. There are also custom cocktails that bartenders mix up based on guests' tastes and moods.
#28: New York Bar
📍 3-7-1-2 Nishi-Shinjuku
💲 from $18 USD
The New York Bar is located on the 52nd floor of the Park Hyatt Tokyo, where you can enjoy an overlooking view of Shinjuku.
It has a live jazz band, serving Japanese-inspired drinks using sake and local gin.
If you want to experience the bar, I recommend you try their Lost in Translation cocktail. It mixes sweet concoctions of sake, sakura liquor, cranberry juice, and Peachtree schnapps.
Cocktails and drinks here are expensive, given that it is located inside a hotel. New York Bar charges $19 USD for the door charge.
#29: Sky Lounge Stellar Garden
📍4-chōme-8-1 Shibakōen, Minato City
💲 from $52 USD
The Sky Lounge Stellar Garden is located on the 33rd floor of Park Tower Tokyo.
It offers a panorama view of the Tokyo evening skyline, where you can choose whether to sit on the counter facing an array of bottles, relaxed seatings with tables, or in the salon area, perfect for sundown.
Reservations in the Lounge are highly recommended.
The Lounge serves grand plans suitable for two people. Try their Platinum Seat Plan for the whole experience, which includes a bottle of Dom Perignon and a plate of hors d'oeuvre.
Plans in the Lounge are expensive and on the upper scale. You will need at least $52 USD to dine and drink here.
#30: Tender Bar
📍104-0061 Tokyo, Chuo City, Ginza
💲 from $12 USD
Tender Bar in Tokyo is found on the fifth floor with an overlooking view of the Sotobori-Dori. It serves high-end cocktail temples created by the most famous bartenders in Japan.
You must wear a strict dress code when visiting to keep the place's luxurious vibe. This bar serves excellent shaken cocktails.
I also recommend you get a whiskey sour and gimlet. The drinks are professionally mixed and are incredibly balanced in taste.
You will need to pay a seating charge before entering the bar. The seating charge costs around $13 USD, and cocktail drinks start at $12 USD.
#31: The Lounge by Aman
📍The Otemachi Tower
💲 from $37 USD
The Lounge by Aman is a garden bar lounge designed to exude the elegance of Japanese architecture.
It has a huge floor-to-ceiling window offering a panoramic view of Tokyo. Guests can enjoy an all-day dining option aside from the finely crafted drinks in the bar.
Afternoon Tea is the best-seller of The Lounge by Aman. But if you are here for some drinks, I suggest you get their fruit fizz infused with gin.
It's refreshing and not that sweet. A craft cocktail, personally created to your liking, is also one to get.
Prices of food and drinks are expensive. It ranges from $37 USD and can go higher depending on the menu choice.
#32: The Peak Lounge
📍163-1055 Tokyo, Shinjuku
💲 from $8 USD
The Peak Lounge is a bar located at the Park Hyatt Tokyo.
It offers an array of senses as noon transitions to night in an indoor garden, perfect for seeing the sunset.
They also have afternoon tea, all-day dining, and an array of drinks and cocktails.
Cocktails are not listed on the menu, but I suggest you get a whiskey sour. Also, ask the barista for something customized based on your alcohol preference.
Since the place is inside the hotel, the price can be slightly pricey. Drinks start at $8 USD per glass.
#33: The Society
📍-chōme-7-1 Higashishinbashi, Minato
💲 from $15 USD
The Society is a hotel bar located on the 25th floor of Park Hotel Shimbashi. It is a drinking den designed with a U-shaped bar counter topped with glowing marble.
It serves over 100 types of 100-odd cocktails. They also have a wide range of whiskey.
The Bar's Chocolat Orangette is a must-try. If you head to the Bar High Society, the Scotch Malt Whiskey Society is highly recommended!
Prices of cocktails here start at $7 USD and can go higher depending on the mix and alcohol used.
🎉 Does Tokyo have good nightlife?
If you are looking for the best place to go on a nightlife adventure in Japan, then Tokyo is the place!
Different bars and clubs are scattered throughout the city, especially in Roppongi, Shibuya, Ginza, and Shinjuku.
You will find a wide selection of restaurants, bars, and izakayas that you can explore in these areas.
There is also a big chance that you will meet fellow travelers along the way and Japanese locals who go partying at night.
💃🏽 What do you wear to clubbing in Tokyo?
You do not have to think about Japan's conservative practices when preparing to go clubbing in Tokyo. And most of the time, there is no particular dress code in bars and nightclubs.
You can quickly wear something casual like a shirt and some jeans. If you wish to, you can wear a dress with heels or even a full-blown costume (for special events).
🤝🏽 Where do foreigners hang out in Tokyo?
Foreigners usually visit Roppongi when in Tokyo. The area is ethnically diverse, where you will find friendly pubs and bars such as BrewDog and Hard Rock Cafe.
If you fancy something unique, you can also visit jazz bars and burlesques in the district and still meet many fellow foreigners.
🇯🇵 Tokyo Travel Planning
🚑 Do I need insurance to travel to Tokyo Japan?
Yes, you do! This is the number one requirement when traveling to Japan. I use SafetyWing and I only pay $40 USD per month for my digital nomad travel insurance!
✈️ Where can I find cheap flights to Tokyo Japan?
You can find cheap flights to Tokyo, Japan by using WayAway. This is my current flight search favorite and I have proven that flights on this website are way cheaper!
🛏️ Where can I find cheap hotels in Tokyo Japan?
Budget travelers, use Hostelworld when looking for accommodations in Japan. A bed in a hostel dorm starts at $25 USD per night. Booking.com is best for boutique hotels while you will find many luxury hotels on Expedia.
Trisha is one of those people who left their comfortable life to travel the world and learn about life. Her style is to stay in one place she likes for 3 months (or more) to know what it feels like to eat, cook, speak, and sleep in another culture that isn't hers. She'd like to believe she's not traditionally traveling but she just chooses to be somewhere else all the time. In no particular order, her favorite cities in the world are Barcelona, Buenos Aires, Hong Kong, Mexico City, and Tel Aviv.