A Taipei layover is common for North America and Europe flights. If you are wondering how to spend 24 hours in Taipei, I've done it a lot from flying from my home in Mexico, and here's what I usually do during long layovers.
When flying to Asia from the US, Canada, or Europe, Taipei is one of the two direct flights that you may avail. But many travelers from this area don't really add Taipei to their Asia itinerary but it is a very common stop.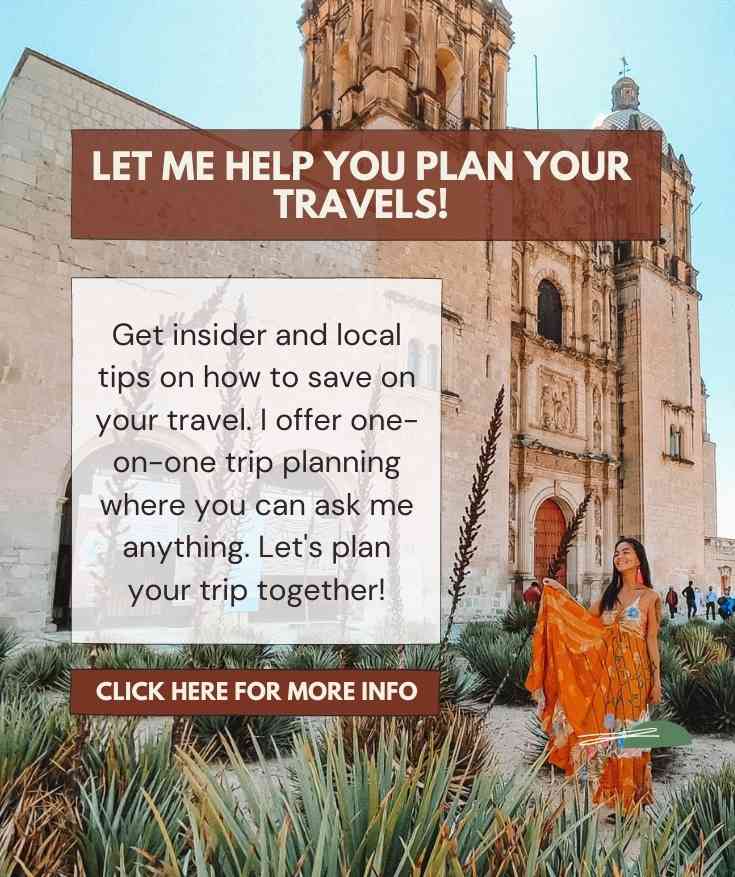 And most of these layovers last more than 12 hours. But worry not! You can go out of the airport during your Taipei layover – I definitely don't recommend you stay in the airport because it is really efficient to go to the city center.
Here's a detailed itinerary on how to spend 24 hours in Taipei. All of the activities here have certain time frames I assure you that you can do this itinerary realistically.
🔗 Taipei layover: quick links
✈️ Taipei layover: can I exit the airport?
The airport that serves Taipei is Taoyuan International Aiport which is an easy train ride to Taipei City center. The ride is under US$10 and these trains are super comfortable with luggage areas.
You can definitely leave the airport even with a 5-hour layover since you won't be experiencing a lot of bumper-to-bumper traffic (unless you are taking the bus to the center).
If your Taipei layover is 6 hours or less, just stay in the airport and get a premium airport lounge pass for only US$42 (8 hours). There will be food, showers, and working areas if you need to work.
🚑 Be open to the possibility that anything can happen to you while traveling: sprain, canceled flights, car accidents, lost luggage, emergency medical care, etc. Check out my travel insurance, starting at $0.99 USD per day.
🛂 Do I need a visa for a layover in Taipei?
Most citizens don't need a visa to do a Taipei layover. However, since Taipei is not your final destination, the ground staff might direct you to the connection lounges instead of customs.
If this is the case, tell the ground stewards that you are leaving the airport because you have a 24-hour layover. They will direct you to the exit gates instead of the connection gates, and this will not be an issue.
Check the list below to see if you need a visa to enter Taiwan.
✅ Taiwan layover requirements
As of October 2022, Taiwan opened its borders to all nationalities which means there isn't any requirement nor travel restrictions to Taiwan, except if you are traveling from mainland China.
When I entered Taiwan, I still did a COVID test back home. It is not required but since I was traveling from the United States, I felt that they would ask for a test but they did not.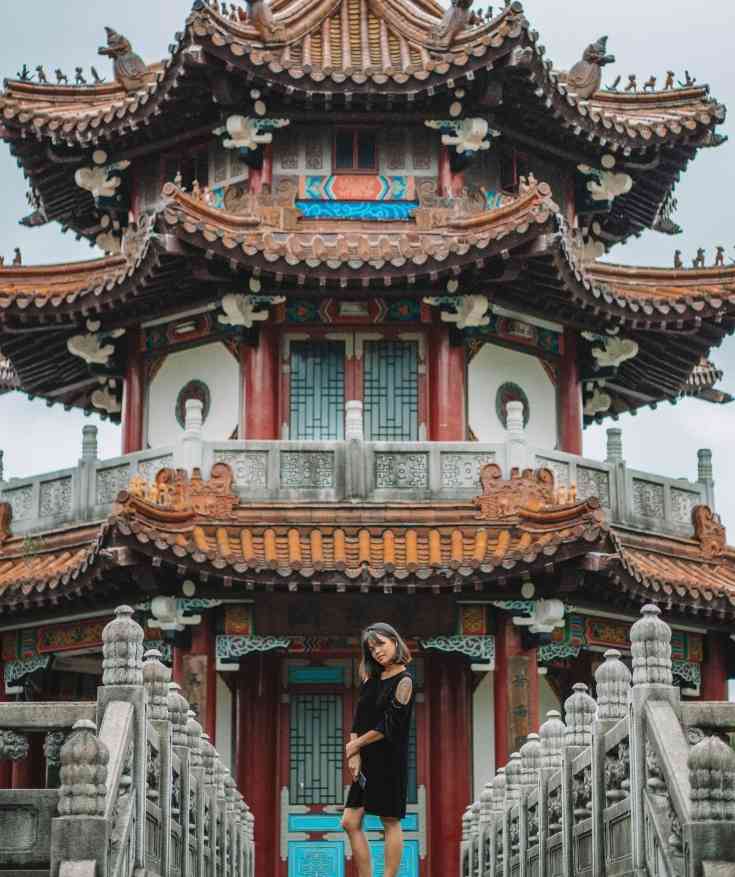 If you are vaccinated, just bring your vaccine card in any case. Better to be safe than sorry! Additionally, you may be asked if you have a travel insurance so don't forget this, COVID or not!
I am constantly in touch with the tourism ministry in Taiwan, and I will edit this post should there be any changes!
☕ Support this blog's honest and transparent journalism. Help us add value to what we are sharing. Keep P.S. I'm On My Way free for all by donating to our coffee fund.
🗺️ 24 hours in Taipei: layover itinerary
In any case that you don't want to stress about your layover in Taipei, you can sign up for a Taipei layover tour that costs US$62. The guide will pick you up and drop you off at the airport and you will be taken care of 100%!
Check in your hotel or store your suitcase
Depending on when you land in Taipei, you have two choices: if you arrive at night, choose the Taipei Main station as your hood. Although there are many great neighborhoods in Taipei, this is the most conducive area to catch your flight the next day.
It is very easy to get to the center via train but if you want more convenience, you can get a private airport taxi service at Taipei Airport for only US$26.
There are many hotels and accommodations within the Taipei Main station and all of them are walkable. This is the reason why I recommend this area because it is also suitcase-friendly – you can walk everywhere with your suitcase with convenience!
There are many hostels in Taipei that are under US$25 and this is the best choice if you are not picky with accommodation and don't want to pay big bucks just for a one-night stay.
For those who want to stay in for the duration of your Taipei layover and do nothing, there are many resorts and hotels in Taipei with pools, gyms, restaurants, and comfortable beds to relax in. But I still would encourage you to get out and explore the city for 24 hours!
If you don't need a place to stay the night for your Taipei layover, you can easily store your suitcase at the Taipei Main Station, which is the train station you need to go from the airport.
The lockers are massive, safe, and affordable – you can even leave your luggage for periods of up to 8 hours! The only issue with not checking into a hotel and opting for the lockers is that you won't be able to bring so many things or clothing. It's really up to you but know that you have both these options!
Naturally, if Taipei is not your final destination, the airlines will NOT tag your suitcase with Taipei so you won't really need to do a baggage claim. Just make sure that you have enough clothing to go around Taipei and at least freshen up before your next flight.
Lunch in Taipei
After settling down, start with getting to know the best dishes of Taipei. Since you only have 24 hours in Taipei, I would really recommend you to go to Lan Jia, the best gua bao in the city. It is right next to a train stop so it is very accessible.
Gua baos are pork buns and it is iconic in Taipei. There is always a 15-minute wait at Lan Jia because it's in demand. After getting your gua bao, cross the street and fall in line again at the most famous bubble tea joint in Taipei.
It doesn't have an English name but you can easily spot this bubble tea place because of the long lines.
Although there are many restaurants in Taipei, these two are more than enough for you to know the food culture in Taiwan. They speak strongly about Taiwanese food and represent Taiwanese cuisine very well!
Taipei City tour (4 hours)
After lunch, you can walk on your own in the Taipei City center or avail of a 4-hour Taipei tour that will take you to the important landmarks of the city. It only costs US$52, and it will pick you up and drop you off at your hotel.
On this guided tour, you will see the top attractions in Taipei, like the Martyr's Shrine, Chiang Kai Shek Memorial Hall, and the National Palace Museum. These are the highlights of Taipei, and this is all you need to see within 24 hours in Taipei.
You can start this tour in the morning or mid-day, but it has two available time slots per day.
Freshen up and get ready for your flight
After having lunch and doing a 4-hour city tour, you won't have much time for another activity, so take this time to shower and freshen up for your flight.
If your hotel is in the Taipei Main Station, remember that you must get on the train at least 3 hours before your flight.
🇹🇼 Taipei Travel Planning
✈️ Flights to Taipei
Use Kiwi.com to find the cheapest flights to Taipei. This is my favorite booking engine because they compare prices across all airlines for your route.
🛏️ Accommodations in Taipei
Backpackers, use Hostelworld to find the cheapest dorm beds for as low as $15 USD. This is the best option for solo travelers! If you want accommodations under $100 USD, Booking.com is the best choice. Asia also uses Agoda, which has more hotel listings than other hotel booking platforms.
🚑 Taiwan Travel Insurance
Do not travel to Taipei without travel insurance! This is the top item you have to buy when traveling, and it is a must. Be prepared for the possibility that something can happen to you while traveling abroad. My favorite travel insurance is SafetyWing (for digital nomad and entrepreneur trips) and Ekta Travel for comprehensive medical insurance starting at $0.99 USD!
Trisha is one of those people who left their comfortable life to travel the world and learn about life. Her style is to stay in one place she likes for 3 months (or more) to know what it feels like to eat, cook, speak, and sleep in another culture that isn't hers. She'd like to believe she's not traditionally traveling but she just chooses to be somewhere else all the time. In no particular order, her favorite cities in the world are Barcelona, Buenos Aires, Hong Kong, Mexico City, and Tel Aviv.